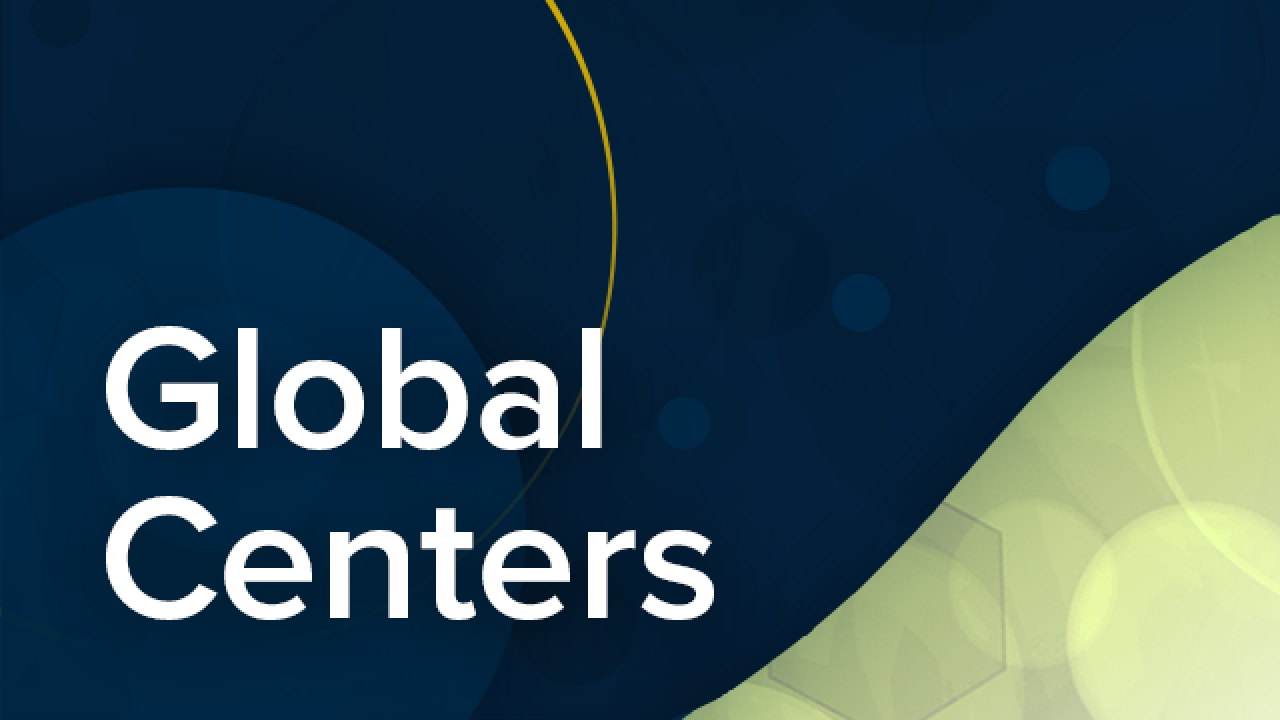 About the UC Davis Global Centers Initiative
The Global Centers initiative within Global Affairs is designed to link UC Davis to the world, providing global learning and research opportunities that benefit both UC Davis and the global community. Our Global Centers initiative was developed with input from faculty and administrators across campus to:
address the challenges facing humankind through collaborative international research and developmental efforts that leverage UC Davis strengths, including in areas related to the UN Sustainable Development Goals;
support region-specific strategies that leverage existing and emerging international partnerships and collaborations;
engage the UC Davis community, including students, faculty, staff, alumni and supporters beyond the boundaries of the university; and
expand the international collaborations and partnerships of UC Davis in alignment with the university's mission and strategic goals, while increasing the visibility and reputation of the university.
The Global Center for Latin America and the Caribbean will build upon a long history of learning, research and service with the region, and the deep individual and institutional relationships that have developed from these collaborations over the years. Through campus engagement, hubs of activity in the region, and virtual platforms, the Global Centers will support, augment and connect UC Davis and partners in the region.
About the Internship
Internship Responsibilities
The Global Center for Latin America and Caribbean Intern will work closely with the Faculty Director and with the Global Centers team in Global Affairs to support three main areas of work:
Information Sharing and Coordination on Campus and in the Region;
Facilitating Student and Faculty Opportunities with the Region;
Outreach to Develop Partnerships, Collaborations, and Dialogue.
Responsibilities may include:
Managing contact lists of individuals and institutions that are involved in the Global Center.
Developing news and opportunities with the region to share with the campus community.
Updating content on the website and developing stories that highlight UC Davis engagement with the region.
Researching institutions, country/regional priorities, and initiatives in the region that are of interest to UC Davis.
Identifying opportunities for student experiential learning with the region.
Interacting with other units around campus to gather and share information.
Internship Duration/Credit
The internship will be offered in fall quarter for two credits (6-8 hours/week). For fall quarter, this is being offered as a virtual internship.
Qualifications
Current UC Davis undergraduate student
Demonstrated interest in the Latin America and Caribbean region
Strong research, writing, and communication skills
Excellent organizational skills
Spanish language ability preferred
Application Process
Please submit the following to Tom Rosen-Molina, Global Centers analyst in Global Affairs, at jtrosenmolina@ucdavis.edu with "Global Center Latin America and Caribbean Internship Application" in the subject line, including the following:
One-page cover letter explaining your interest in the Global Center for Latin America and Caribbean and this internship, and highlighting any relevant professional development and volunteer experience
Resume
An interview will be conducted with final candidates.
Deadline
Position has been filled. No longer accepting applications.
Category
Tags