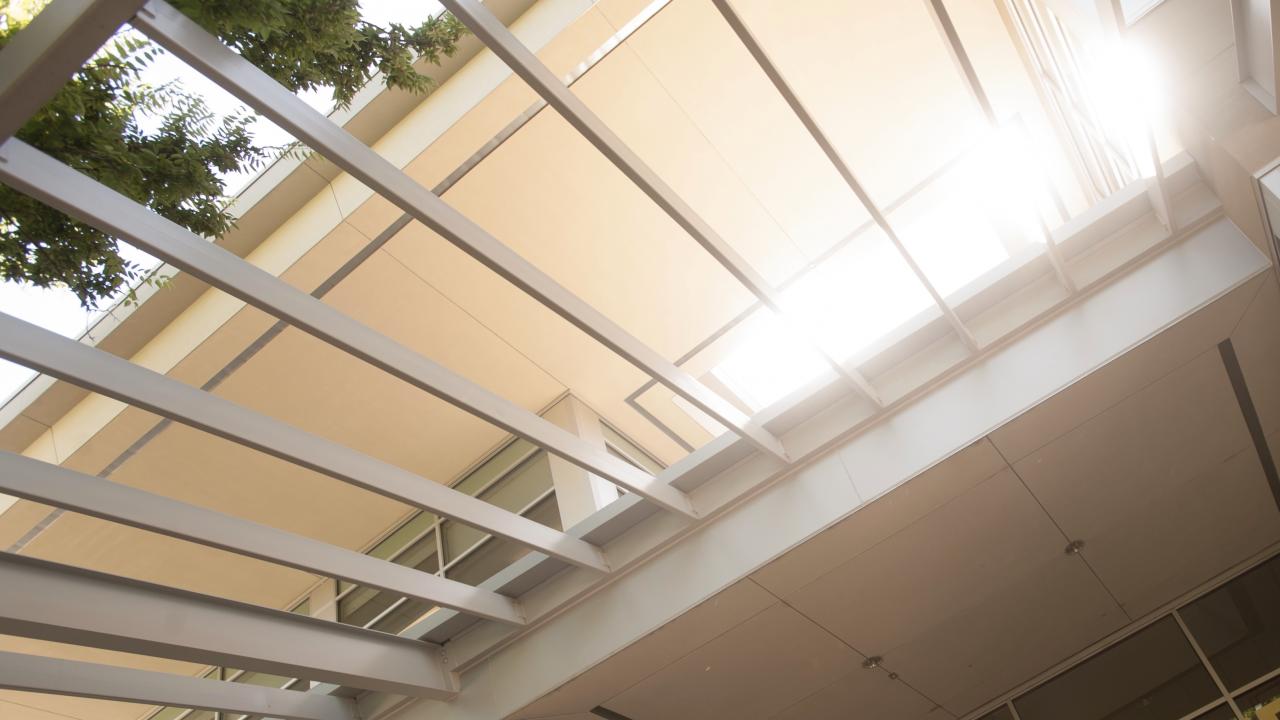 Originally posted on March 6, 2020, updated on March 26, 2020
For Global Teaching and Learning Resources
How can I still engage globally given all the changes related to COVID-19?
As we address the impact of COVID-19 we acknowledge that though we may be temporarily restricted in our location, it is still critically important that our teaching and learning includes global and intercultural experiences—and that we continue to expand avenues beyond traditional study abroad, such as online course content or virtual international collaborations. As faculty and students are gearing up for online courses and wonder about how to strengthen global and international collaborations in the present context, Global Affairs has gathered a set of resources to help faculty connect with others around the world and support students in becoming global thinkers and learners.
Global Teaching and Learning Resources for Students, Faculty, and Staff
For UC Davis Faculty and Staff Travelers
Should I cancel or reschedule my domestic and/or international travel plans?
Global Affairs is monitoring the situation in countries and assisting travelers based on the assessments of the Centers for Disease Control (CDC), the World Health Organization (WHO), and the U.S. Department of State.
Currently, UC Davis travelers must avoid all non-essential university-related international travel, to any country. Under UC guidance and the UC Davis Travel Policy, all countries currently designated with a CDC Warning – Level 3 or a CDC Alert – Level 2 due to COVID-19 are considered "Very High Threat" destinations. For the time being this means that all international travel is subject to review by the UC Davis Travel Advisory Committee. See more information at this travel announcement.
UC Davis travelers are also advised against all non-essential international or domestic travel, whether university-related or personal. UC requires individuals on our campuses with a recent travel history (personal or work-related) from a CDC Level 3 country to self-isolate for 14 days from the time they left the Level 3 country and practice social distancing. Travelers should consider a variety of factors including travel restrictions, university policies, registration and approvals for high risk locations, and their own health risks.
If you are traveling internationally on university business, you must register your trip, which provides real-time updates and additional protections. UC Davis travelers may also choose to register personal trips.
The UC Davis Travel Security team uses this information to identify impacted travelers and communicate updates before and during trips. This information allows travelers to make educated decisions about travel and the possible risks involved. In addition, per UC Davis policy, failure to register internationaltravel may result in: delays or forfeiture of reimbursement of travel expenses; and delays in the ability of the university to provide support in the event of an emergency.
We strongly recommend travelers review the Global Affairs web announcement, which has regular updates and travel advisories, and the information provided by WorldAware, UC's travel and risk management partner, before traveling or planning travel to avoid potential complications, including Novel Coronavirus Airline Restrictions by Country and Novel Coronavirus Airline Restrictions by Airline.
Contact information: globalaffairs.ucdavis.edu/travel, travelsecurity@ucdavis.edu, +1 (530) 752-4129
Ongoing Travel Updates Related to Coronavirus 
What will UC travel insurance cover if my international trip is cancelled or postponed?
The UC Travel Insurance policy (for academics, staff and students) covers fees incurred for changes in international travel up to $2,000. There is no Trip Interruption/Cancellation coverage for domestic travel. The UC Davis Travel Office provides information for travelers seeking reimbursement for travel impacted as a result of coronavirus (COVID-19).  
Faculty and staff should contact their airline or booking agent to make the changes and can file a claim for any incurred costs. This coverage covers trips cancelled to countries that the CDC or U.S. State Department has recently increased their Travel Warning, such as CDC Level 3 (avoid all nonessential travel), as these are considered unforeseen events. Note: if a traveler enters a country after the increase is declared then the trip benefit would not apply as the conditions are no longer unforeseen.
UC Davis travelers with general travel security questions are encouraged to contact UC Davis Global Affairs at (530) 752-4129 or travelsecurity@ucdavis.edu. 
For questions regarding the university's travel insurance program, contact UC Davis Risk Management at rms@ucdavis.edu.
How do I submit a claim for an interrupted/canceled trip?
You may file a claim with the insurer by going to the UC Davis Travel Office page. Be prepared to provide the following information:
Proof from the airline that the tickets were non-refundable. Itinerary and the cost of the tickets.  

Proof from the hotels that accommodations were non-refundable, cancellations fees or could be cancelled with no penalties. Cost of accommodations. 

Proof that any extension trips were non-refundable, cancellations fees or could be cancelled with no penalties. Cost for extension trips. 

Proof trip was registered. 
Reimbursement Information for Travel Impacted by Coronavirus
Are traveling companions covered by the UC Travel Insurance Policy?
Yes, coverage will be provided to traveling companions who could be a spouse, domestic partner, child(ren) or other companion. A "Traveling Companion" means a person or persons with whom you have coordinated travel arrangements (i.e. identical trip itineraries) and intends to travel with you during the trip.
 
For International Students and Scholars
Will visa or immigration statuses of international students or scholars be impacted?
Minimizing international travel is recommended since re-entry into the U.S. could be restricted. Services for International Students and Scholars (SISS) within Global Affairs is available for UC Davis international students and scholars with questions or concerns related to traveling to and from UC Davis, visas, immigration status, and specific programs such as the Planned Educational Leave Program (PELP).
All SISS advising has moved to phone or online appointments only at this time. Please reach out to your advisor directly to schedule an appointment or ask a question. You will find email addresses for all advisors in our SISS People Directory. Or email siss.ucdavis.edu.
Coronavirus Information and Resources for UC Davis International Students and Scholars
 
For Study Abroad Students and Faculty
Will Study Abroad or other global learning programs be cancelled?
The safety and wellbeing of students is our first priority. Based on UC guidance restricting travel, from the Centers for Disease Control and Prevention (CDC)'s recent Global Level 2 Travel Notice, additional guidance from the U.S. State Department, and World Health Organization (WHO), and assessments from campus leadership, workgroups, and subject matter experts, UC Davis has decided to suspend all international and U.S.-based Study Abroad programs through summer (including Spring Seminars Abroad, Spring Quarter Abroad, Summer Abroad, and Summer Abroad Internships).
Read the full update for more information, next steps and resources for students
The Global Learning Hub is currently remotely advising students. Please email globallearning@ucdavis.edu with any questions or to set up a remote advising appointment.
The University of California Education Abroad Program (UCEAP) is posting updates to UCEAP programs on their website.
What about graduate and professional international programs?
Under UC guidance and the UC Davis Travel Policy, all countries designated with a CDC Warning – Level 3 or a CDC Alert – Level 2 due to COVID-19 are considered "Very High Threat" destinations. Guidance is subject to change as the situation evolves. For now, all international travel is subject to review by the UC Davis Travel Advisory Committee, with "non-essential" travel curtailed.
"Essential" travel is defined by UC as that which is necessary to preserve the life and safety of a research subject and that cannot be postponed; this includes medical responders and researchers responding to the current health concern. Loss of research data or funding for travel are not sufficient reasons to make travel essential. The following types of travel are considered "non-essential": any travel that can be deferred or postponed; educational conferences, even when the traveler is scheduled to present; all staff travel. Graduate and professional students are furthermore encouraged to speak with their major professors about redesigning planned work to avoid unnecessary travel.
If your school, college, or organization intends to pursue spring or summer activities abroad, please familiarize yourself with the campus International Travel Policy. Under current conditions all international travel must be reviewed and approved by the Travel Advisory Committee before the trip can proceed. UC Davis travelers must email a detailed itinerary of their proposed travel and a statement of their risk mitigation procedures, along with information on why the trip should go forward under existing conditions to travelsecurity@ucdavis.edu. This should be done at a minimum of two weeks prior to planned departure dates, though more advance notice is recommended. 
The Travel advisory Committee will respond with either questions or approval/disapproval within 72 hours. For programs with multiple travelers, approval requests for all participants can be submitted in a single package by the trip leader or departmental supervisor. Please note also that students who are planning on doing fieldwork while on "in absentia" status must abide by this same policy. Travelers should also understand, per UC guidance, anyone returning from a CDC Level 3 country must self-isolate for 14 days before returning to work or campus. 
Please email AJ Leeds, Travel Security Manager, at travelsecurity@ucdavis.edu with any questions.
Ongoing Travel Updates Related to Coronavirus 
 
More Information
What happens to international delegation visits to UC Davis?
Given the fluid and unpredictable nature of the Coronavirus (COVID-19) pandemic and the restrictions on non-essential travel, we are currently no longer hosting international delegation visits through April 30, 2020. As the situation evolves, we will revisit and revise that date. If your delegation would like to visit UC Davis in the near future, we encourage you to fill out our Visitor Request Form to schedule visits beginning in May 2020. Please contact Michael Lazzara, Associate Vice Provost for Academic Programs in Global Affairs, with any questions (mjlazzara@ucdavis.edu). 
Is the UC Davis International Center Open?
The UC Davis International Center is currently closed since the campus has moved to suspended operations. Read the full Message from the Chancellor to the Campus Community on Operational Status for more information.

Please email globalaffairs@ucdavis.edu with general questions, siss@ucdavis.edu with questions specific to international students and scholars, and globallearning@ucdavis.edu with questions specific to global learning programs.
What other steps is UC Davis taking?
For more information related to campus updates and health and preventative tips, please see the following UC Davis resources.
UC Davis Updates
UC Davis
Global Affairs
Student Affairs

Graduate Studies
Finance, Operations and Administration

Office of Research 
Category