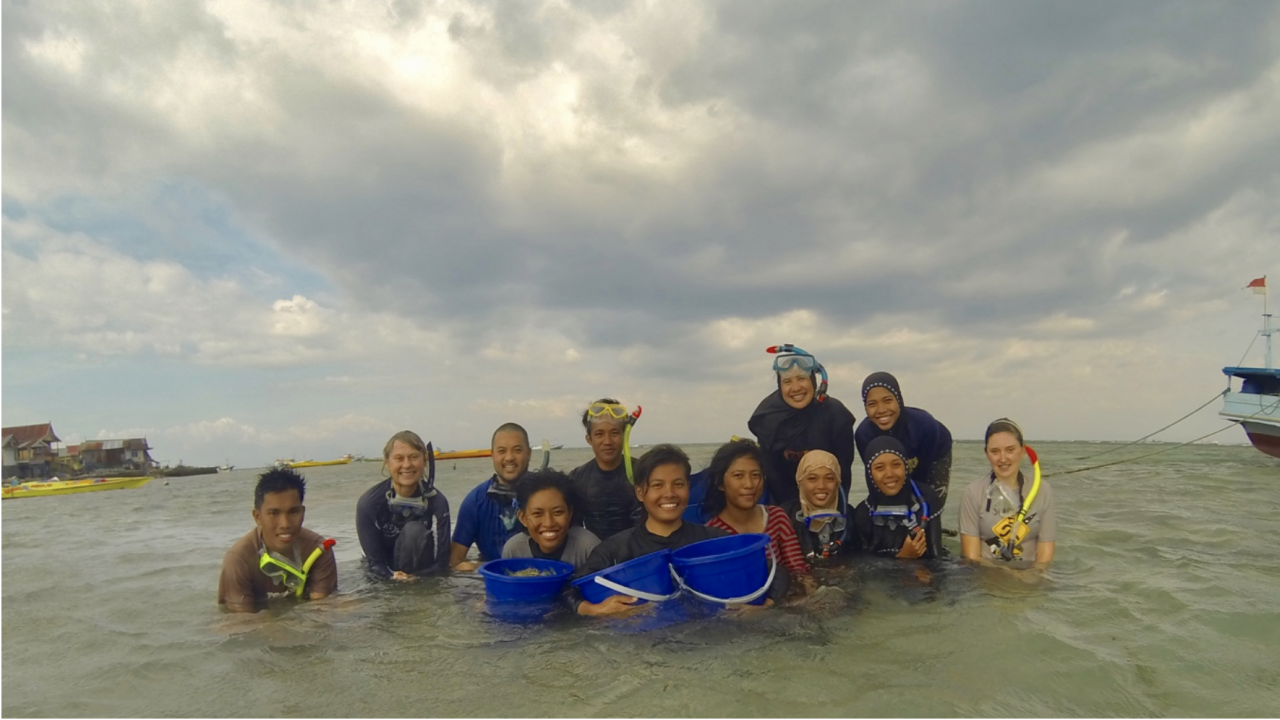 On behalf of Global Affairs at the University of California, Davis, I offer my sincere condolences to the family, friends, and colleagues of Distinguished Professor Susan Williams for this heartbreaking loss.
When I arrived to UC Davis in 2015, Susan was among the first faculty I met as we discussed external funding opportunities to research with Universitas Hasanuddin (UNHAS) in Makassar, Indonesia. It didn't take long to realize that Susan embodied being internationally-engaged.
She was a Global Affairs Seed Grant recipient in 2012 for her project: "Restoring Marina Habitats and Biodiversity to Build Sustainable Livelihoods in Indonesia." This project, which she carried out with UNHAS' marine faculty and the Mars Symbioscience Alternative Livelihoods Program, resulted in the first documentation of plastic debris in the ocean entering the consumer fish market.
The project also included the training of around 30 graduate and undergraduate students as well as outreach to primary schools, increasing conservation practices. Given Susan's aptitude, her work led to a National Science Foundation grant—and given her ability to form meaningful connections, this collaboration eventually turned into a formal agreement between UC Davis and Universitas Hasanuddin.
Susan participated in the Fulbright Specialist Program in 2016-17 to advance research collaborations between California and Indonesia further. A testament to her advocacy, she frequently brought Indonesian visitors to meet us in Global Affairs and was scheduled to be a guest speaker to encourage faculty and administrators at one of our upcoming Fulbright Workshops.
A fellow of the American Association for the Advancement of Science (elected in 2006) and the California Academy of Sciences (2003), Susan's teaching, research, and partnerships led to an impressive amount of publications and recognition. But her contributions to the field, to young scientists, to UC Davis, to our local communities, and to the world on a personal and professional level are immeasurable.
An innovator in marine education and ocean conservation, an advocate for international collaboration, a cherished mentor, and an esteemed colleague, Distinguished Professor Susan Williams leaves a tremendous legacy; one that I am confident will be carried on in the field and throughout the world by her countless colleagues, mentees, students, and friends.
Joanna Regulska
Vice Provost and Associate Chancellor of Global Affairs
Professor of Gender, Sexuality and Women's Studies
University of California, Davis
UC Davis In Memoriam
Category
Tags