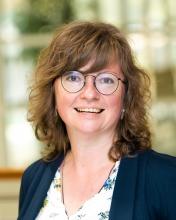 Natural Resources, Environmental Policy, and Climate Change
Bio
Angelina Davydova is director of the German-Russian Office of Environmental Information in St. Petersburg, Russia. Ms. Davydova received a degree in economics from the St. Petersburg State University of Economics and Finance. She has been working with the non-profit organization for more than 10 years, focusing on developing environmental journalism in Russia and neighboring countries and also developing international cooperation in environmental and climate areas. In addition, she is an environmental journalist, regularly contributing to Russian and international media, including the Thomson Reuters Foundation and Science magazine. She teaches at the School of Journalism, St. Petersburg State University and the Saint Petersburg National Research University of Information Technologies, Mechanics, and Optics.
In 2006, Ms. Davydova was a Reuters Foundation Fellow at Oxford University and was a participant of the Beahrs Environmental Leadership Program (ELP) at UC Berkeley in 2012.  She has also been an observer with the U.N. climate change process since 2008. As a result, she has a strong understanding of the climate and environmental agenda in her country as well as the international level, environmental journalism, and civil society developments.
As a Hubert H. Humphrey Fellow at UC Davis, her interests include environmental regulation and governance, sustainable and participative territorial development, organic agriculture and certification. In her fellowship year, she aims to learn more about environmental challenges in California and policies to tackle them.
Available for:
Speaking on a technical topic (Russia's environmental/climate policy, civil society developments in Russia, Russian media landscape, international climate policy, UN FCCC process, global climate negotiations)
Speaking on a cultural topic 
Formal classroom visit
Informal classroom visit
Meeting with student groups
Meeting with individual professors/ researchers
---
Last updated: 2018
Director, German-Russian Office of Environmental Information Russia
Program Type
Year
Country