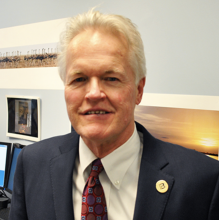 Vice President for International Programs at Association of Public and Land-Grant Universities (APLU)
2018 International Research Conference at UC Davis Speakers
2018-19
United States
Bio
Montague "Tag" W. Demment is vice president for international programs at Association of Public & Land-Grant Universities (APLU).
In his position at APLU he leads APLU's international programs, has been involved in advocacy for higher education support to developing countries, been instrumental in the creation of APLU's Africa-U.S. Higher Education Initiative and organized the process by which the research community provided input to the U.S. Agency for International Development's (USIAD) Feed the Future research strategy. 
Formerly, he was director of the Global Livestock Collaborative Research Support Program, a program funded by USAID that was focused on research and capacity development. Additionally, he is a professor emeritus of ecology at the University of California, Davis.  
Demment has conducted research on nutritional ecology of herbivores and nutrition of children in developing countries.  
He is past president of AIARD (Association for Agriculture and Rural Development) and chaired then NASULGC's International Agriculture Coordinating Committee that advocates for international issues in agriculture. Demment served as a Peace Corps Volunteer in Ethiopia. 
Demment earned his bachelor's degree from Harvard University and his master's degree and Ph.D. from the University of Wisconsin-Madison in zoology and was an National Institute of Health postdoctoral fellow in animal nutrition at Cornell University. 
Program Type
Year
Country