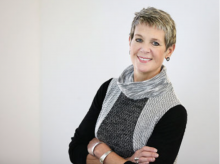 Associate Vice President and Dean of International Programs
2018 International Research Conference at UC Davis Speakers
2018-19
United States
Bio
Meredith McQuaid is the associate vice president and dean of international programs for the University of Minnesota system. In this role, she promotes the global dimensions of teaching, research, and engagement across all colleges and campuses of the University. 
She also has administrative oversight for the global programs and strategy alliance, which includes the Center for Advanced Research on Language Acquisition, China Center, Confucius Institute, Interdisciplinary Center for the Study of Global Change, International Student and Scholar Services and the Learning Abroad Center. 
Previously, she served as associate dean of Administration and International Programs from 1995 to 2005, and director of international and graduate Programs at the University of Minnesota Law School where she led a number of domestic and international initiatives. She was responsible for the management and oversight of the law school's programs in China and she greatly expanded the law school's international exchange programs and increased the number of international students. 
She holds an adjunct faculty position and teaches Introduction to American Law and Legal Research and Writing for Foreign Lawyers. She created and supervised the Judicial Observation Program for Foreign Lawyers, unique in U.S. law schools. In 2004, McQuaid served as chair of the Graduate Programs for Foreign Lawyers section of the American Association of Law Schools. 
She served as president of NAFSA: Association of International Educators (2011-2012), the largest nonprofit professional association dedicated to international education. She has served on the University of Minnesota China Center Advisory Council, and on several selection committees for prestigious international fellowships, including the USIA Edmund Muskie Scholars Program. 
Prior to her career in academia, McQuaid was an associate attorney for Popham, Haik, Schnobrick & Kaufman in Minneapolis, working in immigration and civil litigation.
McQuaid earned her bachelor's degree in linguistics from the University of Minnesota and her J.D. degree, cum laude, from the University of Minnesota Law School.
Program Type
Year
Country