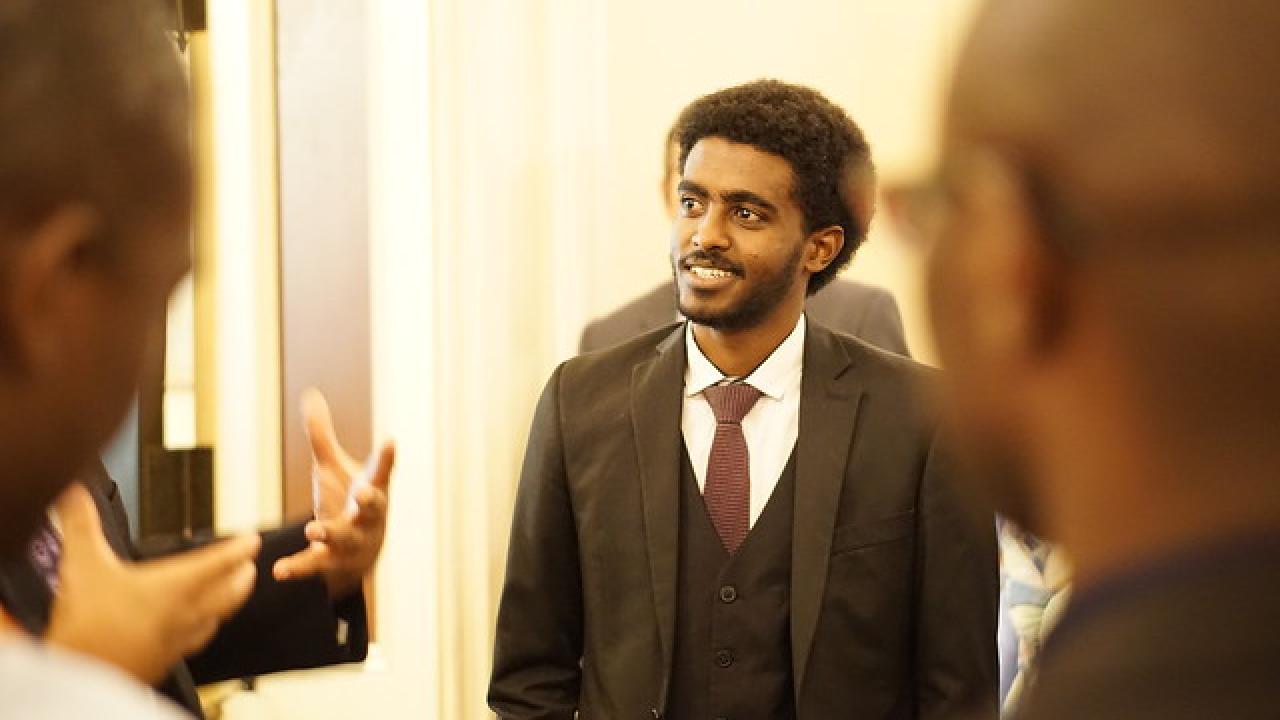 At the Mandela Washington Fellowship Presidential Summit, Fellows—elected as representatives of the 20 academic host institutions—present short, dynamic ignite talks on the themes equality, ethics, and opportunity. Below is the text from Abraham Genetu Tiruneh's 2018 ignite talk.
I am not going back to Ethiopia! And you shouldn't go back home, either.
I am a 26-year-old physician from Ethiopia. I work in the biggest tertiary hospital in Addis Ababa. Our hospital treats about half a million patients a year. But after this summit, I am not going back to Ethiopia. Don't judge me, I have my reasons…
Back home, the work environment is terrible. The bureaucracy is dreadful. Sometimes I work for 36 hours straight. Sometimes I have to see 50 patients in a day. And they pay me $400 per month. My salary is not enough to have my own housing, a family or a good life.
Last year, I served as director of outpatient department. Each day had its challenges. The problems are just uncountable. Lack of drugs and materials always frustrates me. I feel like I am not living to the best of my potential.
So, I don't want to go back to Ethiopia!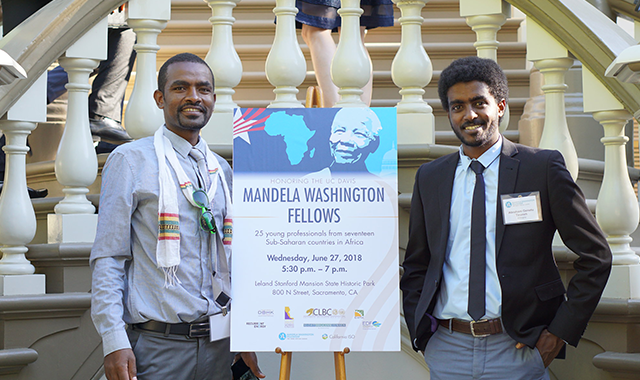 I was born in rural Ethiopia, at the time of transitional government, when hospitals were not functional. My mother labored for three days with no physician or nurse attending her, she almost died. I have struggled to be the best student. I finished medical school as first of my class. I got to where I am now, because of hard work, not by mere chance. I feel like I deserve a better life. So, I am not going back to Ethiopia!
Because, if I stay here in the U.S., or if I go to Europe, I could become a surgeon in a couple of years, I could be working in a hospital where everything is available, I could live in democracy. My children could have better education and future.
And it's not like I am the only one to leave Ethiopia. Just a decade back, the number of Ethiopian doctors practicing in Chicago was greater than those who were in Ethiopia. Currently, there are about two million Ethiopian expatriates out there. Political, economic and social reasons have sent them away. Many have become successful at what they do.
I can be one of them. So, I am not going back.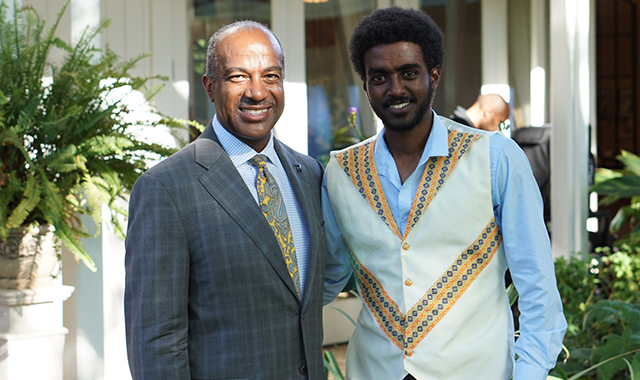 And once I emigrate, when I go back to visit Ethiopia, I could walk around like a king, I would brag of my achievements, I think.
Will I? I am thinking…
Maybe not… I won't! I won't!
Let's see, I think, I would make a better living, but what about those poor people who paid taxes so that I could attend medical school for free? That poor man could be my father.
I might drive fancy car on the highways of California, but will I forget those mothers who deliver at their homes because they don't even have a road? That could have been my mother.
I could operate on thousands in a set-up where there are enough surgeons, enough materials, but what about a ten-year-old kid in countryside Ethiopia who could die of appendicitis? That could have been me, my brother or my sister.
I can make it in life to have material wealth, but will I have a meaningful life?
The meaning of life differs.
I define it like this:
"To live is to give. To live well is to sacrifice for the good of the public. Living life is remembering my roots"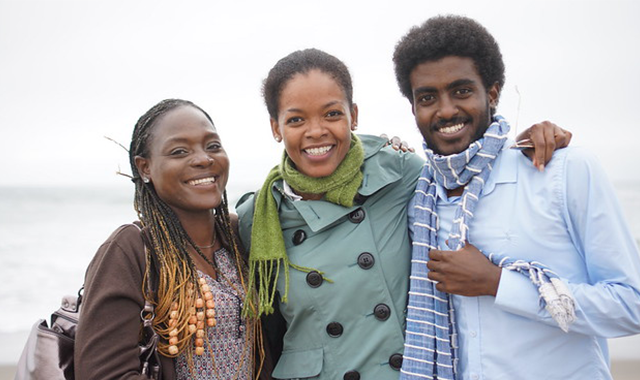 We all can do well wherever we would go. But one thing resonates in my mind, if I don't live for the betterment of the poor Africa, who else will?  Who else shall? Shouldn't I sacrifice? Will I be part of the brain drain? Shouldn't I be servant to my community who sent me to free school?
Yes, I should! Imagine if all the expatriates pays back something. Rather than waiting for foreign aid, we can stand on our own feet, be self-reliant. I have a hope.
So, did I say I won't go back? Forgive me, I have changed my mind. Despite all the challenges, I will ignite my community for the better. I will create a platform to facilitate easy participation of expatriates in the health sector. Together, we can reach out to Africa, to the whole world. I will start it from there. I am sure you will too.
I am going back to Ethiopia. You should go back to your community, too.
Thank you.
---
About UC Davis Global Affairs
Global Affairs brings the world to UC Davis, welcoming more than 10,000 international students, scholars and leaders, and hosting programs that inspire global curiosity, understanding and engagement. Compelled by the valuable outcomes of thinking globally, we make transformative opportunities a reality by supporting the thousands of students and faculty studying and researching internationally—and by facilitating collaborations that tackle the world's most pressing problems through more than 150 international partnerships.

Putting our vision of a UC Davis community that engages, thrives, and leads in this interconnected world into action, Global Affairs is now in pursuit of an ambitious goal: Global Education for All.
---
About the Mandela Washington Fellowship
The Mandela Washington Fellowship for Young African Leaders is sponsored by the U.S. Department of State with funding provided by the U.S. Government and administered by IREX.  For more information about the Mandela Washington Fellowship, visit yali.state.gov/mwf and join the conversation at #YALI2019. 
Category
Tags