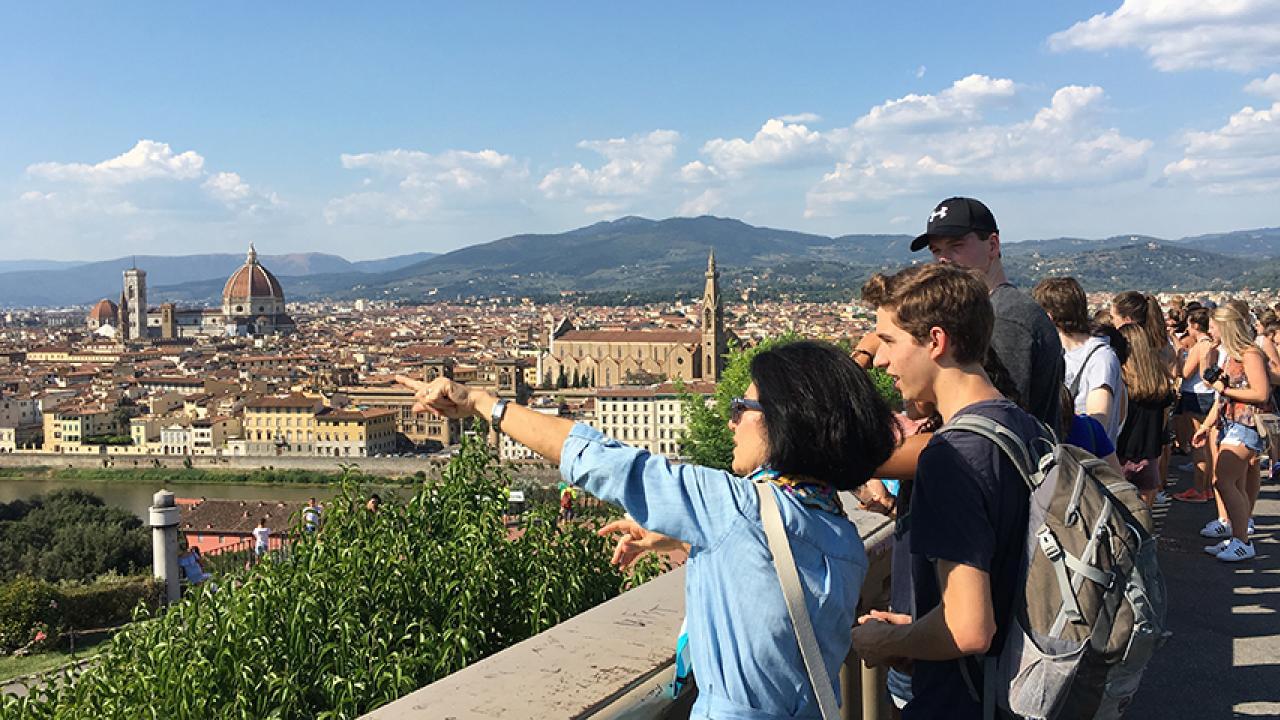 By Kathleen Holder, UC Davis College of Letters and Science
Professors help campus advance to goal of 'Global Education for All.'
"Two faculty in the UC Davis College of Letters and Science were honored Thursday for their efforts to provide global learning opportunities for students — both on campus and abroad.
Rachel Jean-Baptiste, an associate professor of history, received a Chancellor's Award for International Engagement. Margherita Heyer-Cáput, a professor of Italian, received an inaugural Excellence in Teaching in Study Abroad Award.
They were among a half-dozen faculty and staff receiving awards from Chancellor Gary S. May at a reception hosted by UC Davis Global Affairs at the campus International Center."
Read the full story at UC Davis College of Letters and Science. 
Category
Tags