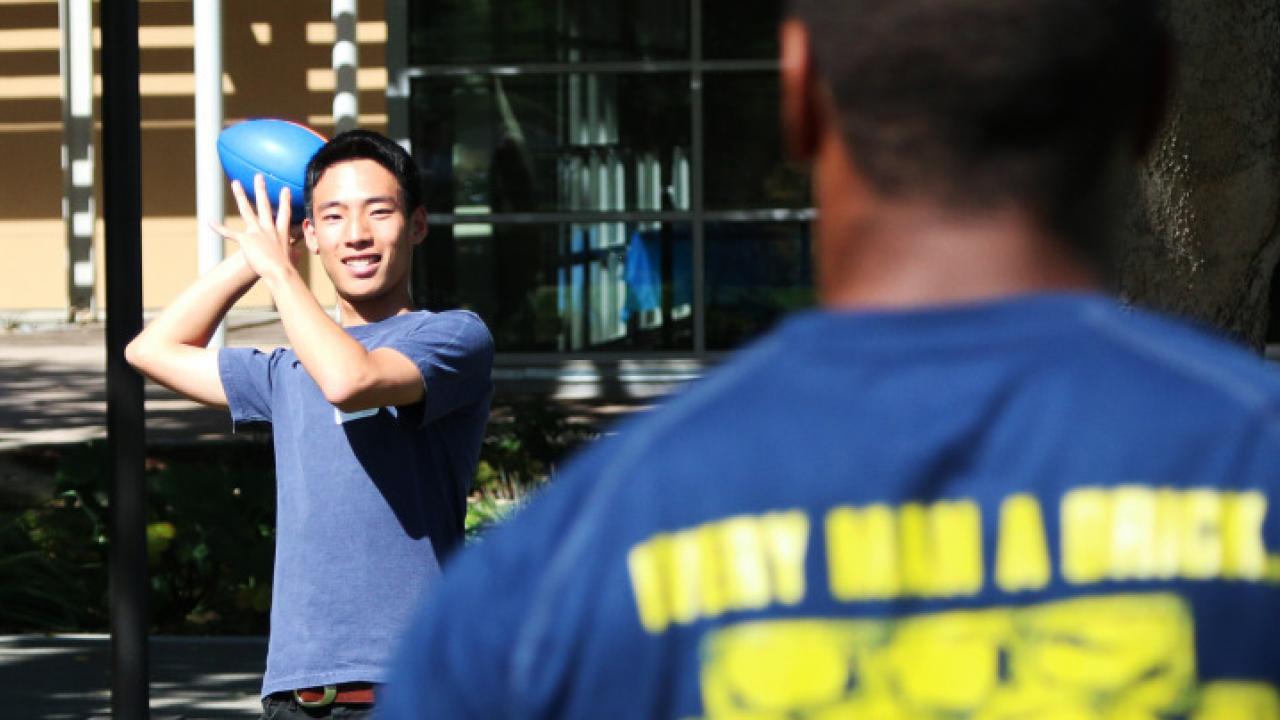 By UC Davis Athletics
"With thousands of new students arriving to campus throughout its Welcome Week, UC Davis football visited the International Center as part of the orientation process for the campus' newest international students and scholars. 

During this event, student-athletes distributed schedule posters, translated to Arabic, German, Indonesian, Mandarin, Portuguese and Spanish, thanks to a new partnership between the program and the UC Davis Global Affairs and Services for International Students and Scholars.

In addition to distributing multilingual schedule posters, student-athletes also took the time to explain the sport of football to their new peers through drills, activities, one-on-one and group conversations."
Read the full story at UC Davis Athletics.
Category
Tags