Global Aggies: Sharing Global Experiences with Students
By Nahrain Rasho, Ph.D. Student, Political Science
Nahrain Rasho is a Ph.D. student in Political Science at the University of California, Davis. Rasho also teaches UC Davis undergraduate students on Ethnic Conflict and conducts research on Iraq. In 2019, Rasho won the Grad Slam People's Choice Award. 
My passion for finding solutions  prepared me for the challenge of completing a Ph.D. at UC Davis. Through UC Davis' philanthropic support, I have had opportunities to travel to Iraq to conduct fieldwork for my dissertation, interviewing civilians, political activists, and representatives of Assyrian communities – and even engaging and mentoring UC Davis undergraduate students in the process.
Back on campus, I've continued having meaningful experiences with undergrads, including the great privilege of teaching a course on ethnic conflict this past summer. As a minority woman, I understand the barriers to successful academic learning experiences so I provided encouragement and understanding to challenges that my students, especially underrepresented students, encounter.
I shared my global experiences and research with my classroom, allowing me to demonstrate the value of global education, research, and communications — and this had a positive impact.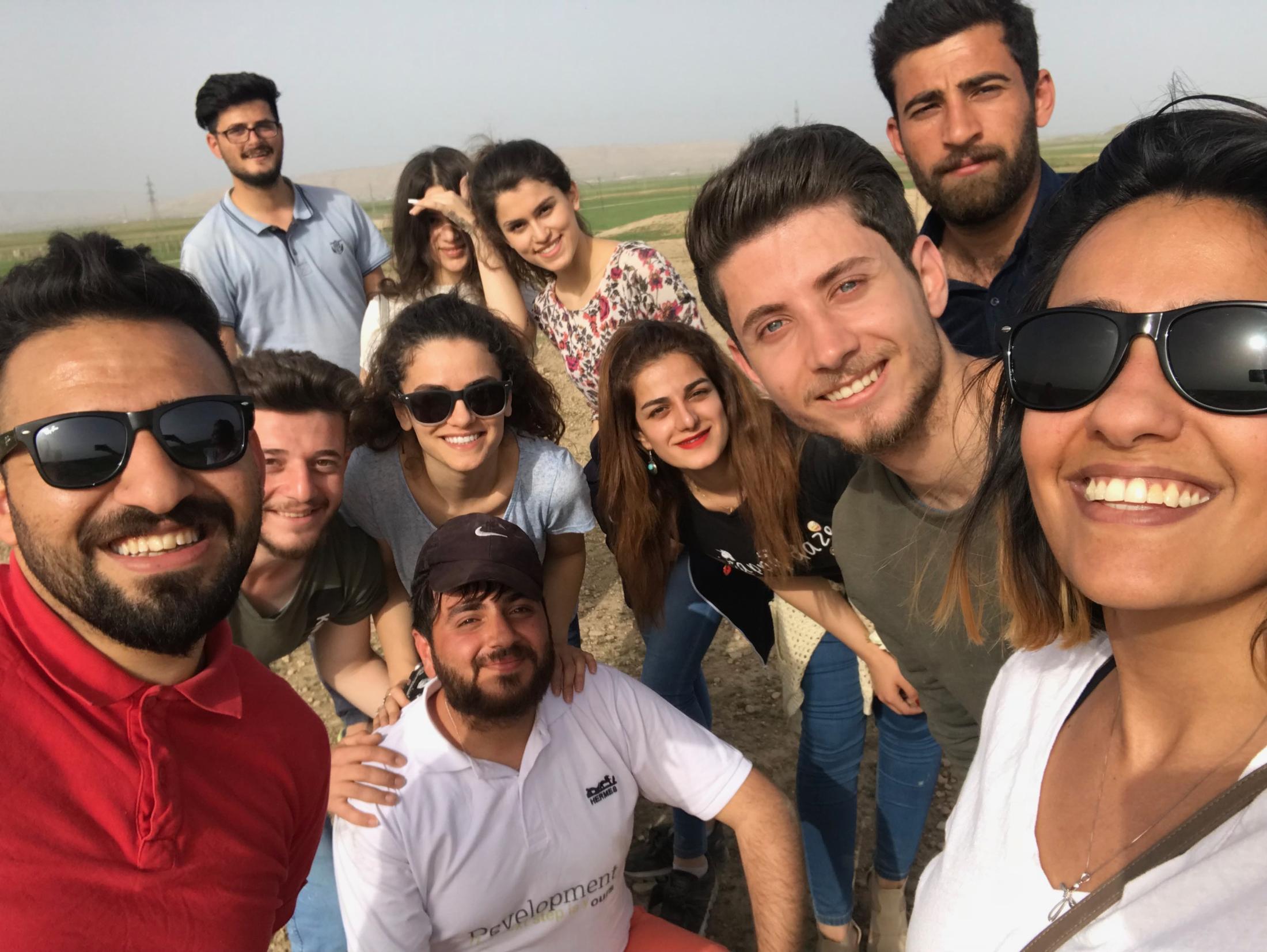 Global research and teaching has taught me something as well: that I belong in academia. I aim to fulfill my passion and goals by pursuing a position as a professor—to lead classes that encourage students to improve their understanding of and engagement with the world, and to use my research to build peace around the world.
As I reflect on this goal of Global Education for All, I hope every UC Davis student has opportunities, like I've had, to challenge their own beliefs, learn about the perspectives and positions of other people, share about their own global perspectives, and, ultimately, recognize the power of their unique abilities, experiences, and voices to create positive change within the global community.
This is part of a series featuring Global Aggies – members of the UC Davis community who are living the Global Affairs mission: to inspire global curiosity, understanding, and engagement. Learn more about Global Aggies at UC Davis. 
---
About Global Affairs at UC Davis
Global Affairs brings the world to UC Davis, welcoming more than 10,000 international students, scholars and leaders, and hosting programs that inspire global curiosity, understanding and engagement. Compelled by the valuable outcomes of thinking globally, we make transformative opportunities a reality by supporting the thousands of students and faculty learning and researching internationally—and by facilitating collaborations that tackle the world's most pressing challenges through more than 150 global partnerships.
Putting our vision of a UC Davis community that engages, thrives, and leads in this interconnected world into action, Global Affairs is in pursuit of an ambitious goal: Global Education for All. 
Primary Category
Tags