Global Aggies: The Woman Spearheading African Women in Energy
Prior to embarking on her six-week UC Davis Mandela Washington Fellowship journey in 2018, international energy attorney Adaku Ufere had been working in the oil and gas industry for close to a decade, ascending the ranks to direct the energy practice of a pan-African law firm with offices in seven African countries.
And yet.
"I started to get disillusioned over my chosen career," says Ufere. "The oil and gas industry is quite volatile and also not very altruistic. I struggled to see the impact my work had on actual individuals, and not a company's balance sheet or a government's treasury."
After being invited to a USAID Power Africa session at the Mandela Washington Fellowship's summit in Washington, D.C., and having followed their work for years, Ufere was struck by the social impact the organization was spearheading. That introduction, in addition to her experience at UC Davis and her growing disenchantment with the oil and gas industry, led her to the very radical decision to quit her job—on the last day of the Mandela Fellowship—and venture full time into consulting in Africa's energy and gender sector.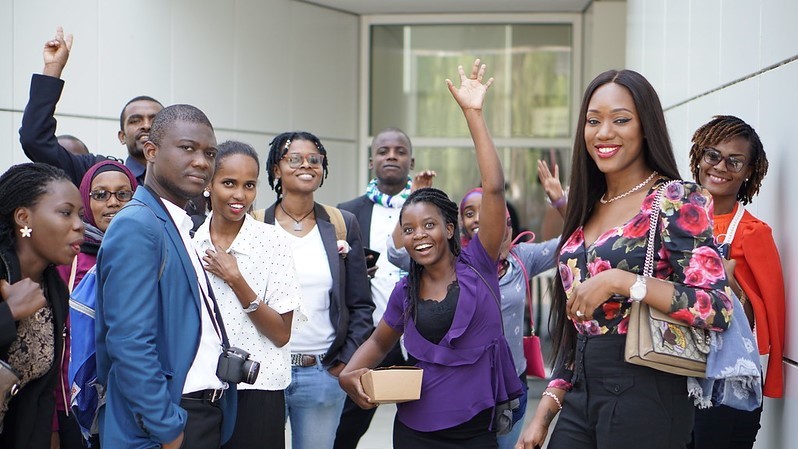 "The Mandela Washington Fellowship was my first ever international fellowship program, and it really raised the bar from the onset," says Ufere.
"I hoped to gain clarity while at UC Davis, and I found it."
Powering Connectivity
The energy sector remains one of the least gender diverse sectors in the global economy. Despite recent efforts to promote and encourage female participation, women still face structural and cultural challenges, and Africa is no exception.
"According to the Global Energy Talent Index, we are still outnumbered 10 to 1," says Ufere. "However, the greatest injustice is found in the access to energy, or lack thereof."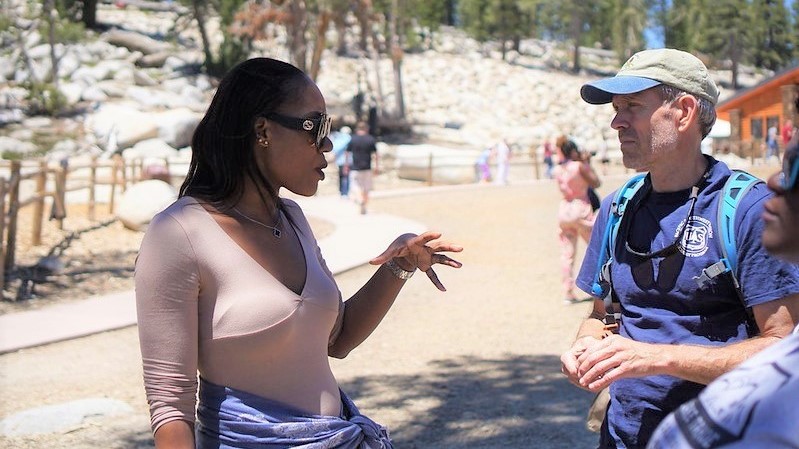 As Ufere attests, women and children bear the greatest burden of energy poverty. Therefore, basic access to energy can help lift their everyday burdens by alleviating the manual labor associated with collecting fuel wood and water, and by reducing indoor air pollution levels through more clean energy stoves—all tasks typically assigned to women.
"My focus is on applying a gender lens to energy policies, programs and projects and helping to identify the different impacts, to bridge existing gaps and contribute to more gender equity in the energy sector," she says.
Following the Mandela Washington Fellowship, Ufere was selected to participate in Power Africa's Young Women in Africa training program as well as the Obama Foundation Leaders: Africa program—and come December 2019, she will be joining the Atlantic Dialogues Emerging Leaders Program in Marrakesh, Morocco.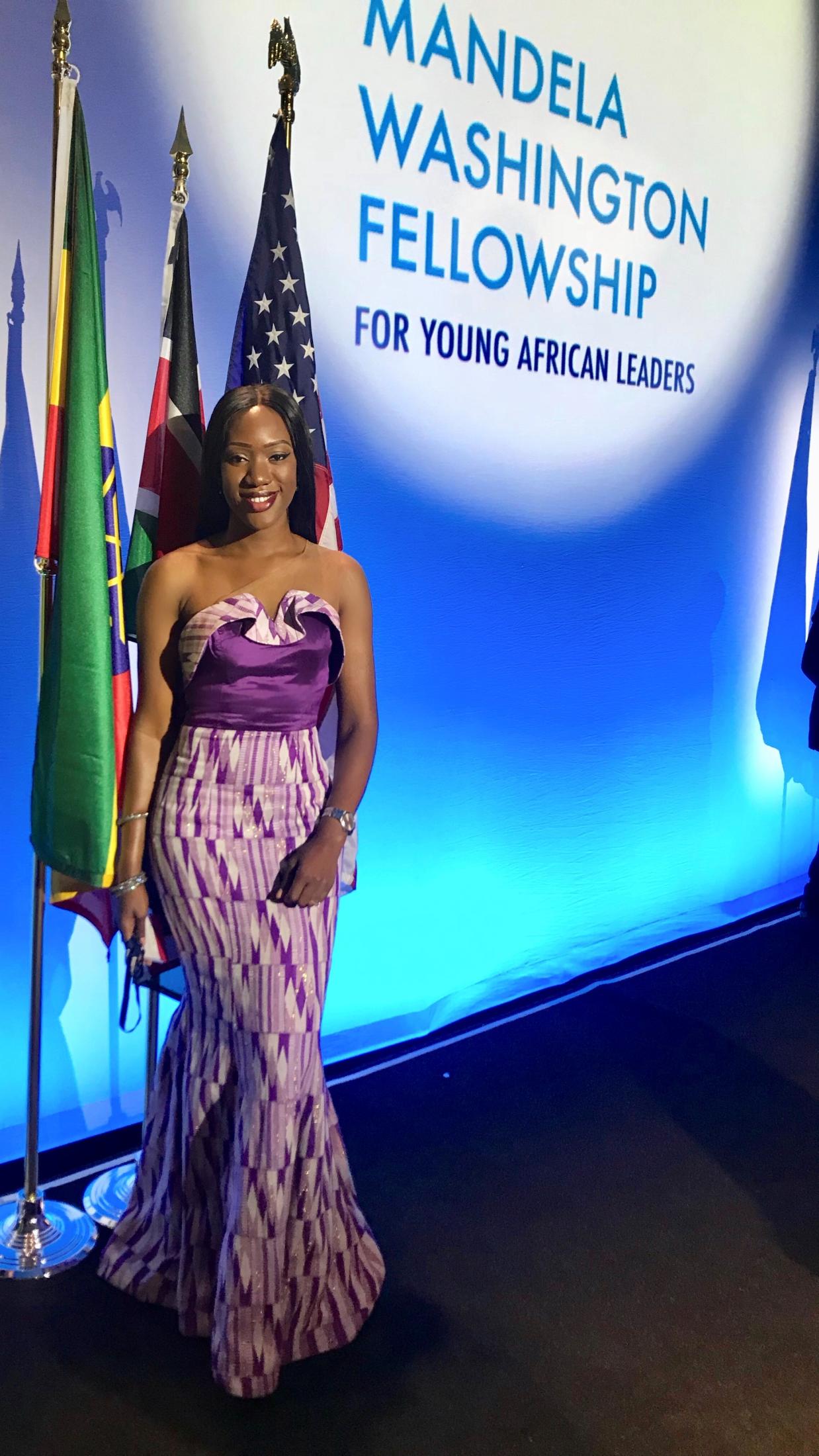 Currently, as of this past August, Ufere is Deputy Chief of Party of the USAID West Africa Energy Program (WAEP), a four-year project in coordination with Power Africa, with the task of expanding supply of and access to affordable and reliable grid-connected electricity services in West Africa—through technical assistance, capacity building and transaction support.
The ultimate target for Power Africa on the continent: adding 30,000 megawatts (MW) of capacity and 60 million new household and business connections in Africa by 2030.
"Our regional program covers 23 countries across West and Central Africa, and results are expected in each country, so that's a little daunting," says Ufere. "But at the same time, I'm looking forward to getting in the trenches to make sure each and every one of those countries feels the impact of my work."
Prior to Ufere's Mandela Washington Fellowship, she was unable to draw a direct line between the work she was doing and its community impact. WAEP now makes that possible.
"Just seeing how someone in the remotest village can turn on a switch and have electricity in their homes is enormously fulfilling," she says. "Within a year I've gone from reading Power Africa articles, to studying their work, to joining their program and now actually working for them, so I'd say they're a pretty integral part of my life!"
Lighting the Way
It is no exaggeration that Ufere has unparalleled experience in the African energy sector. She has lived and worked in Nigeria, Ghana, South Africa and Equatorial Guinea, and closed successful transactions in over 27 countries in Sub-Saharan Africa.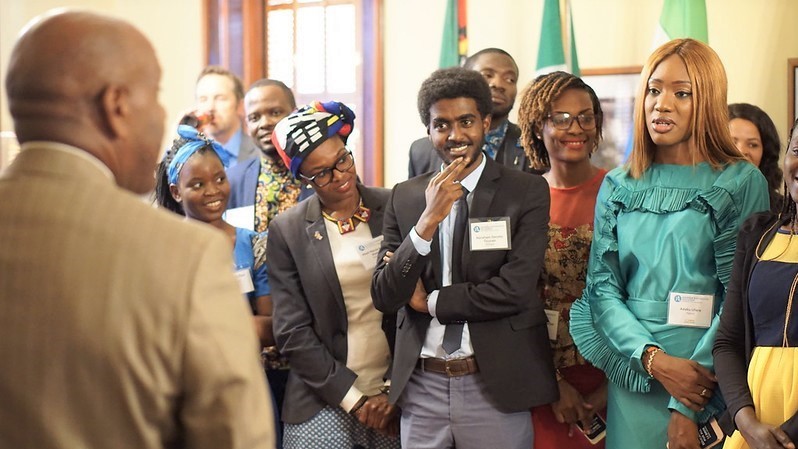 "I use myself as a living example of transcending your environment and gaining international success in your chosen field," she says.
"It is very important to know how to apply global solutions to local problems, especially in Africa. Being able to understand different cultures, norms, traditions and environments means you'll always have a deeper understanding of how to solve individual problems."
For Ufere, this has resulted in creating much-needed space for women in the energy industry, from Nigeria to Equatorial Guinea, South Africa to Kenya.
"My intercultural and international approach to my work ensures that I am always comfortable, no matter what environment I find myself in," she says.
This is part of a series featuring Global Aggies—members of the UC Davis community who are living the Global Affairs mission: to inspire global curiosity, understanding and engagement. Learn more about
Global Aggies at UC Davis
. 
---
About Global Affairs at UC Davis
Global Affairs brings the world to UC Davis, welcoming more than 10,000 international students, scholars and leaders, and hosting programs that inspire global curiosity, understanding and engagement. Compelled by the valuable outcomes of thinking globally, we make transformative opportunities a reality by supporting the thousands of students and faculty learning and researching globally—and by facilitating collaborations that tackle the world's most pressing challenges through more than 150 global partnerships.
Putting our vision of a UC Davis community that engages, thrives, and leads in this interconnected world into action, Global Affairs is in pursuit of an ambitious goal: Global Education for All.
About the Mandela Washington Fellowship
The Mandela Washington Fellowship for Young African Leaders is a program of the U.S. Department of State, administered by IREX. The University of California, Davis, is a sub-grantee of IREX and is supporting the U.S.-based academic program of the Fellowship.
Primary Category
Tags