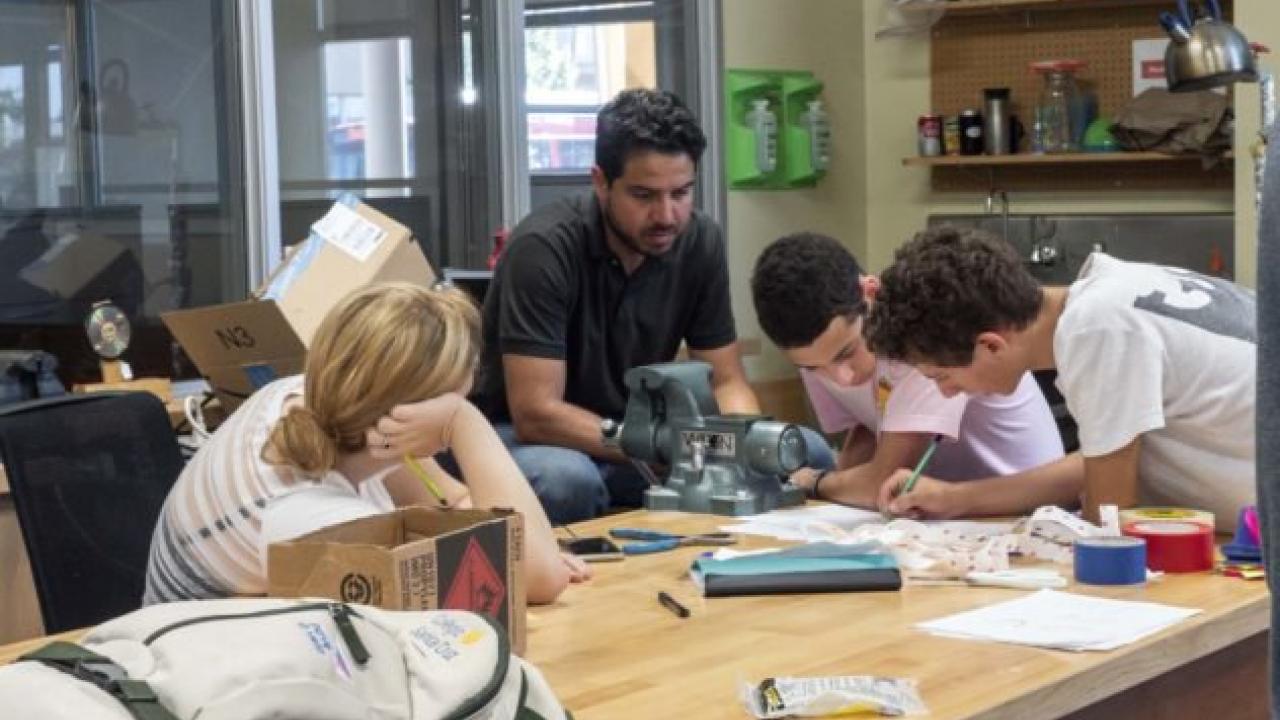 By Alicia Loge, Special to The Enterprise
"This summer, the UC Davis D-Lab — D-Lab is development via dialogue, design and dissemination — offered a week-long, intensive design class to a group of Brazilian high school students as part of the International Development Innovation Network. Through this course, students learned the fundamentals of design by working with real clients to provide solutions with social and environmental impact.
The 11 participating high school students worked on a project for the International Rescue Committee, where they designed three prototypes to advance a community garden in Sacramento for refugee farmers. 'It was one of the best experiences I had in my life,' said Pedro Sugiyama, a student participating in the class."
Read the full story at The Enterprise.
Category
Tags