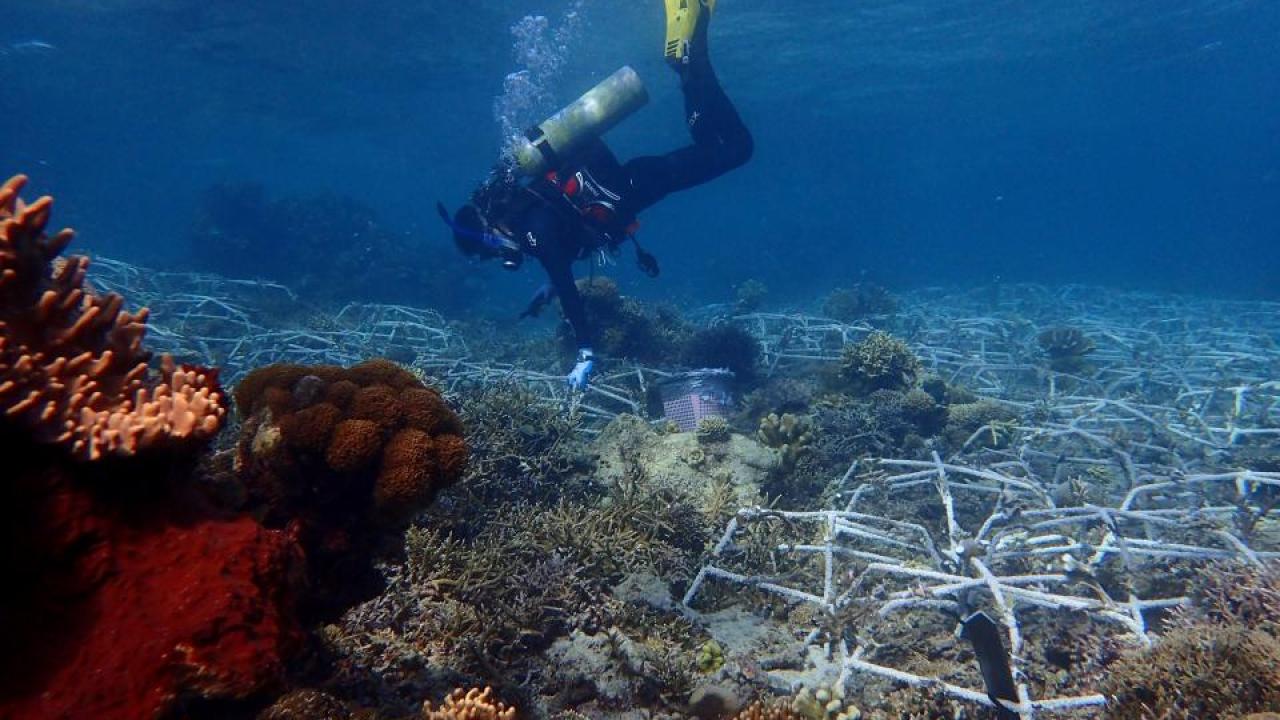 By Kat Kerlin, Strategic Communications
"Even after being severely damaged by blast fishing and coral mining, coral reefs can be rehabilitated over large scales using a relatively inexpensive technique, according to a study led by the University of California, Davis, in partnership with Mars Symbioscience.
For the study, published this week in the journal Restoration Ecology, researchers installed 11,000 small, hexagonal structures called "spiders" across 5 acres of reef in the center of Indonesia's Coral Triangle. Coral diversity is the highest on Earth in that region but is threatened by human activity, including overfishing, pollution and climate change.
Between 2013 and 2015, researchers attached coral fragments to the structures, which also stabilized rubble and allowed for water to flow through freely."
Read the full story on UC Davis News. 
Category
Tags