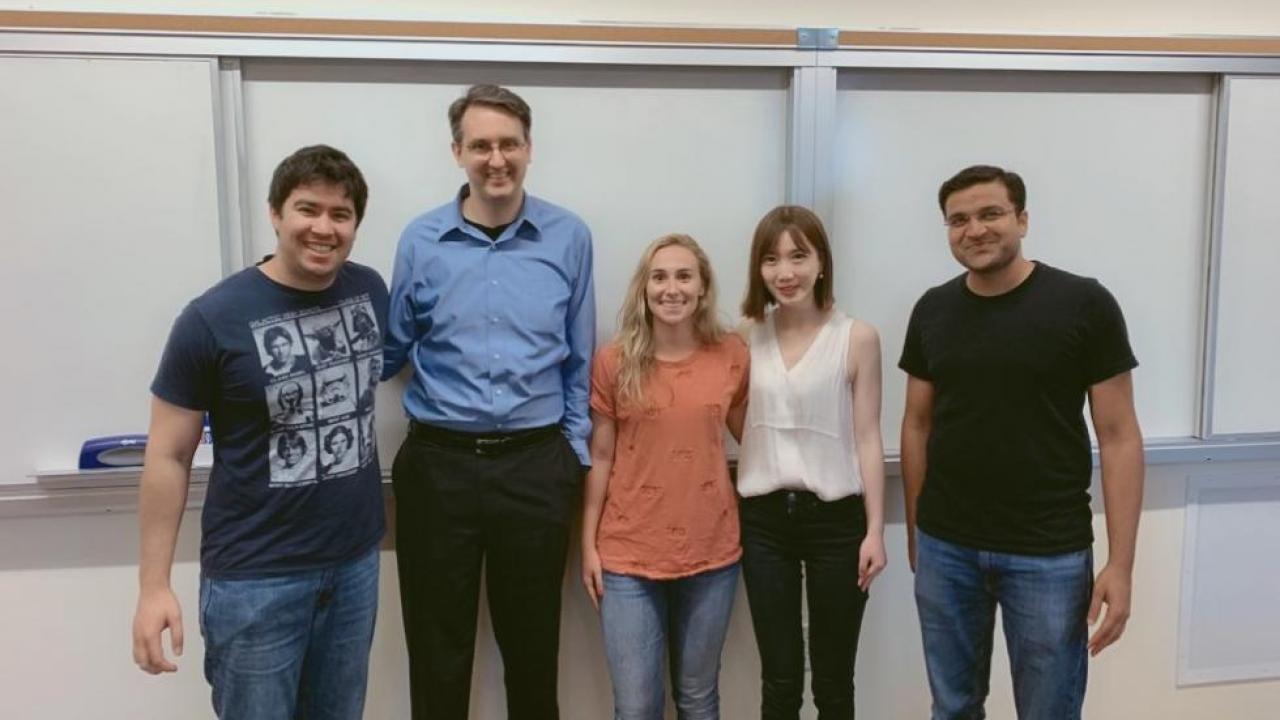 By Qin Qin, UC Davis Graduate School of Management IMBA Graduate
"When I joined lecturer Marc Manashil's course, Exercising Adaptive Leadership, in the UC Davis MBA program, I experienced a storm of new challenges, including my ability to translate English to Chinese during class discussions.
I came to the U.S. from FuDan University in Shanghai and I spent 2019 at UC Davis as an international exchange student in the Full-Time MBA program.
Most of my classmates were very good at sharing their thoughts in class, but I was sometimes reluctant to voice my insights. That was largely due to my culture. Thanks to Manashil's teaching style, I learned how to share my story.
'Anyone Can Take Up Leadership'
One of the benefits of attending a program overseas is the opportunity to be immersed in a new culture. 
The more classes I took, the more awareness I gained. Sometimes I felt uncomfortable to reveal too much about my life. Yet it was interesting to learn about the differences and relationship between authority and leadership.  
In the Exercising Adaptive Leadership class, a few classmates also came from Asian countries. We came from cultures that placed high value on authority. For example, previously we thought people needed to have authority to take leadership. And others would not consider you a leader without authority. But through this class, I gradually discovered that leadership is an activity, and it does not necessarily demand authority.
I now know that anyone can become a leader. Anyone can display leadership qualities—that's been very inspiring to realize.
Assisting Abroad 
After our class ended, I kept in touch with Manashil. When I heard that he was going to teach a summer course at East China Normal University (ECNU) in Shanghai, I reached out. I was excited because I thought it was important to bring his lessons and methodology to my home city.
I also knew he could use some help since it was his first time teaching in China.
I joined his team, alongside Professor Qian Xie from New York University Shanghai and Gao Xiaojun, a teaching assistant from East China Normal University.
It was one of the best decisions I've made.
Manashil has always displayed high standards for his lessons. Our team had a lot of discussions before and after classes to provide the best learning experience for our students.
The summer course included students from across China, so many relied heavily on my verbal translations. And I have to admit, I was new to this job, but I got used to being a simultaneous interpreter."
Read full article at UC Davis Graduate School of Management. 
Category
Tags