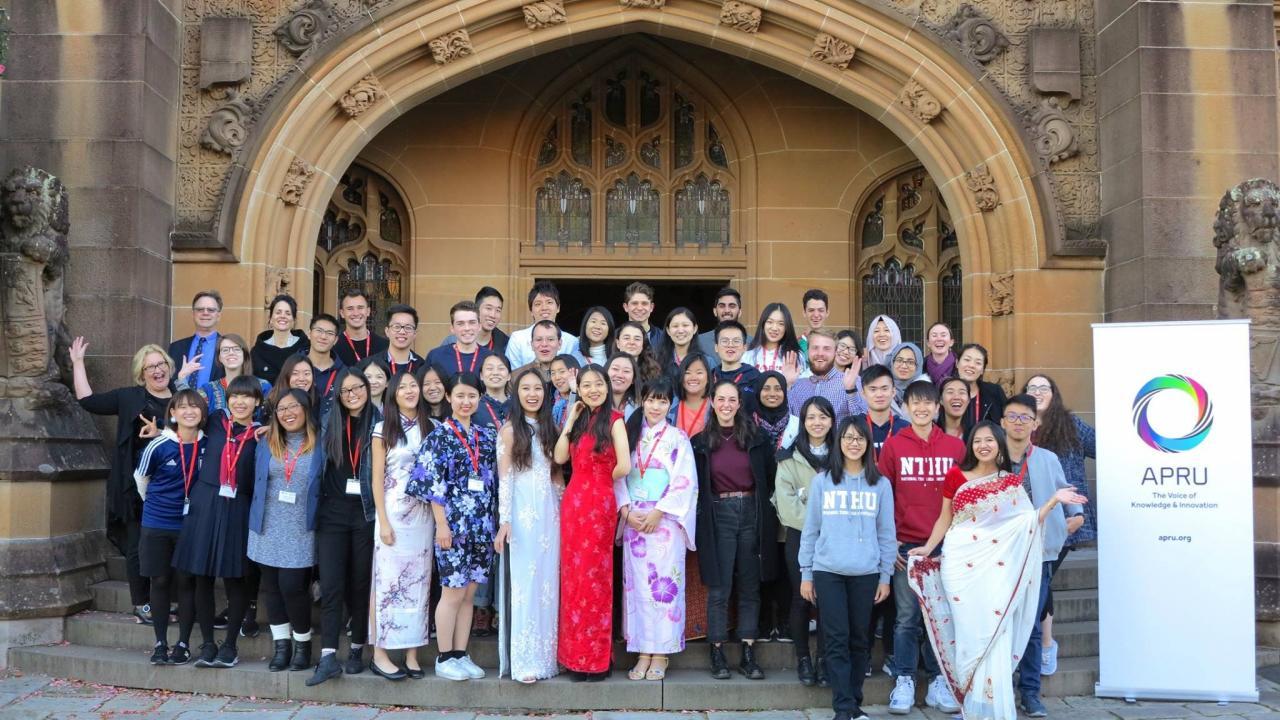 By UC Davis Study Abroad
"In July 2018, three UC Davis undergraduates packed their bags for Sydney to attend the Association of Pacific Rim Universities 2018 Undergraduate Leadership Program. Since 1997, the Association of Pacific Rim Universities (APRU) has linked knowledge, research power, and policy by connecting leading Asia-Pacific universities to real-world problem solvers. 
Under the theme "Leadership for Good: Forging a Vision and Changing Lives for the Better," the 10-day program hosted by the University of Sydney brought together nominated students from around the world to brainstorm solutions to issues affecting the Asia Pacific region.
Lauren Cabantac, a psychology major, was one of the students selected to attend. Although she was a managerial economics major for her first two years at UC Davis, Cabantac says she was able to draw from the coursework of both majors during the Undergraduate Leadership Program (ULP) workshops. 
'A big part of leadership is trying to understand others' perspectives," she says. "At ULP, we focused a lot on cultural competency—that there is no one right way of thinking and acting in terms of leadership. It's up to us to understand how people think, what they value and how that plays into their thinking, decision-making, and leadership style.'"
Read the full story at UC Davis Study Abroad.
Category
Tags