My Mandela Washington Fellowship Experience
By UC Davis Mandela Washington Fellow Winfred Mwende Mutinda (2019, Kenya)
In 2019, the Mandela Washington Fellowship for Young African Leaders provided 700 outstanding young leaders from Sub-Saharan Africa with the opportunity to hone their skills at a U.S. higher education institution. The intensive model includes linkages between academic sessions, site visits, professional networking opportunities, leadership training, community service, and organized cultural activities.
My inspiration to apply for the Mandela Washington Fellowship came from my successful participation in the YALI "Young Women in African Power" (YWiAP) pilot leadership program at the YALI Regional Centre in South Africa. When I received my selection letter from the U.S Embassy in Kenya, I knew for sure that I had been accorded an opportunity of a lifetime.
As an Electrical Engineer by profession, working in the Energy Sector at the Kenya Electricity Transmission Company Limited as a Planning and Design Engineer, my job mainly entails power transmission infrastructure development planning and design as well as project management of electricity transmission projects. These projects are meant to benefit the public by ensuring access to reliable, affordable and quality power.
UC Davis Was Home Away From Home!
Being selected as a Mandela Washington Fellow was a great achievement and a dream come true for myself and many other young African leaders. It was, however, more fulfilling to be hosted at UC Davis. Upon landing at Sacramento, I was welcomed into a city in harmony with nature.
We were given a warm welcome by UC Davis Chancellor Gary S. May, the UC Davis Global Affairs team, Mayor of the City of Davis Brett Lee, as well as the International House Davis team. All UC Davis Mandela Washington Fellows were awarded with City of Davis Honorary Citizenship and Honorary Lifetime membership at the International House Davis.

Learning From a Global Leader
UC Davis is a global multicultural academic hub of excellence and a world-leading example in sustainability as well as research in innovative solutions across all sectors.
The State of California, which is ranked the fifth largest economy in the world, is a global leading example in promoting implementation of sustainable solutions in Energy, Climate Change, Transportation, Agriculture, Water and Environment among others. I was exposed to best practices across all sectors and the importance of well-formulated policies.
Fair and effective governance is an important aspect of societal development. As young leaders, we all have a duty to foster good governance. We had the opportunity to visit California's State Capitol in Sacramento where we were accorded the privilege to follow proceedings at the Senate as well as State Assembly. At the State Capitol, we were welcomed by Senator Steven Bradford and Member of Assembly Shirley Weber who are both members of the National Black Caucus. We also visited the Sacramento City Council where we met the Mayor of Sacramento Darrell Steinberg.
At San Francisco, we visited Mayor and UC Davis Alumna London Breed's office. Her motivational speech was a source of great inspiration for the fellows. Her story was the true definition of the resilience needed to be a woman in leadership. Her desire to bring change to the city of San Francisco was evident.
Networking opportunities with professionals were a great platform to create long-lasting professional networks and life-long friendships. We had opportunities to network during the site visits, with the professionals at UC Davis as well as during events such as: the fellows networking welcome reception, the reception dinner at the residence of Chancellor May, the dinner with peer collaborators as well as the farewell gathering reception at Vice Provost and Associate Chancellor Regulska's home.
Giving back to the Community
Leadership is all about service to humanity! We took part in a number of community service projects such as Tree Planting at the Woodland Tree Foundation, pruning of trees at the Urban Forest project, and preparing meals as well as tomato harvesting for the Yolo Food Bank at the Gauchito Hill Farm.

Learning in the Classroom and in the Field
Academic site visits to various agencies, organizations, and companies were a great way to ensure a fully integrated program. We visited Lake Tahoe, CAISO, Woodlands-Davis Clean Water Agency, Yolo County Landfill, Sacramento Metropolitan Air Quality Management District, Davis Wastewater plant as well as the horticultural innovation lab at UC Davis.
Then there was the visit to Uber, Tesla, and the San Francisco Municipal Transportation Agency. It was impressive to learn that UC Davis collaborates with Mandela Fellows to implement various projects back in Africa. We learned about the UC Davis Program for International Energy Technologies by D-Lab as well as the D-Lab satellite programs among other partnerships.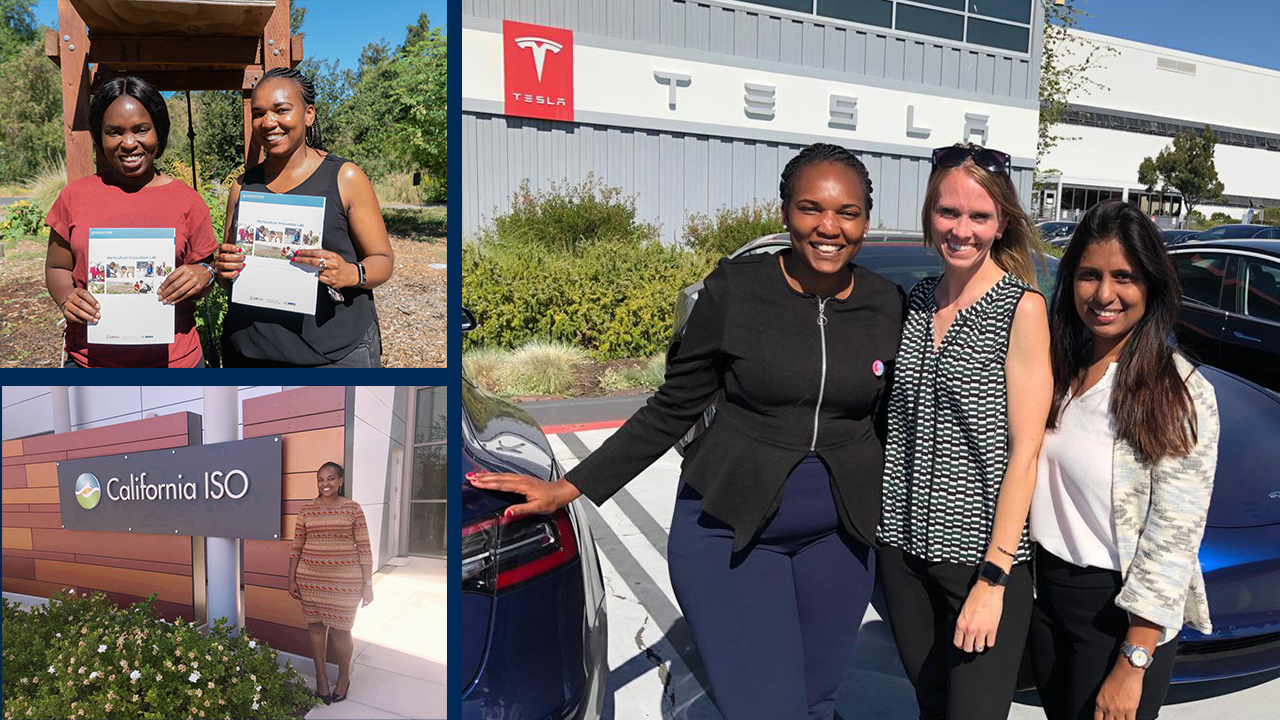 The CLC (Common Leadership Curriculum) Sessions were a great opportunity to enhance our leadership skills as well as to gain knowledge and awareness of one's leadership strengths. Getting to know my strengths (Learner, Communication, Responsibility, Restorative and Strategic) was a great step towards self-realization. Public speaking is a great attribute of a leader. Taking up the five minutes ignite talk challenge enabled us to sharpen our confidence and presentation skills. The Leadership Challenge Workshops made all the fellows realize the importance of teamwork.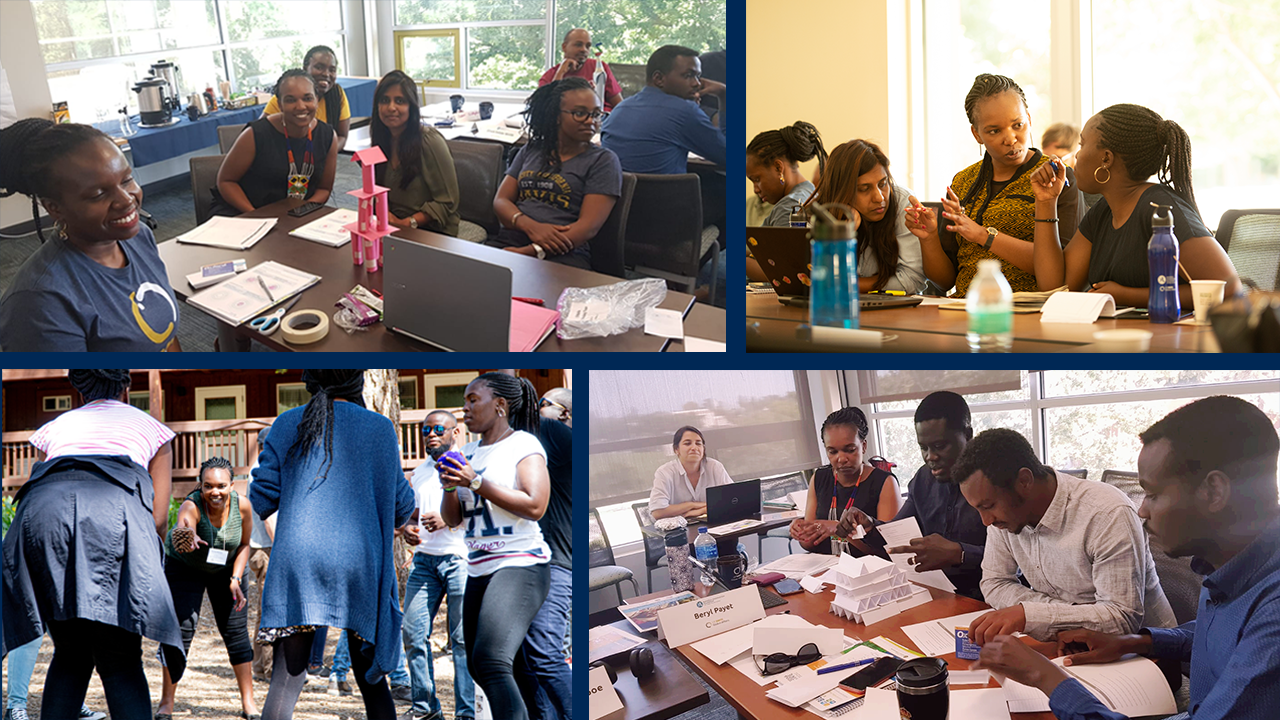 Bikes, Basketball, and Bowling
We participated in recreational, social and cultural activities such as watching basketball and baseball games, bowling with the UC Davis Global Affairs team, bike riding with the former Mayor of Davis Robb Davis, visiting the Davis Farmers' Market, enjoying the Mandela Day celebration, having dinner with host families and not forgetting the heavenly Gondola Ride at Lake Tahoe.
The Green Building Tour at the UC Davis Lake Tahoe Environmental Research Centre (TERC) and the tour of the UC Davis West Village helped the fellows understand the idea and importance of sustainability in building design and construction.
The state of California has some of the world's great destinations and is endowed with beautiful sceneries and landscape. I cannot forget to mention that I had the opportunity to visit tourist attraction sites such as the Emerald Bay, Napa Valley, the Golden Gate Bridge as well as touring the cities of San Francisco and Sacramento.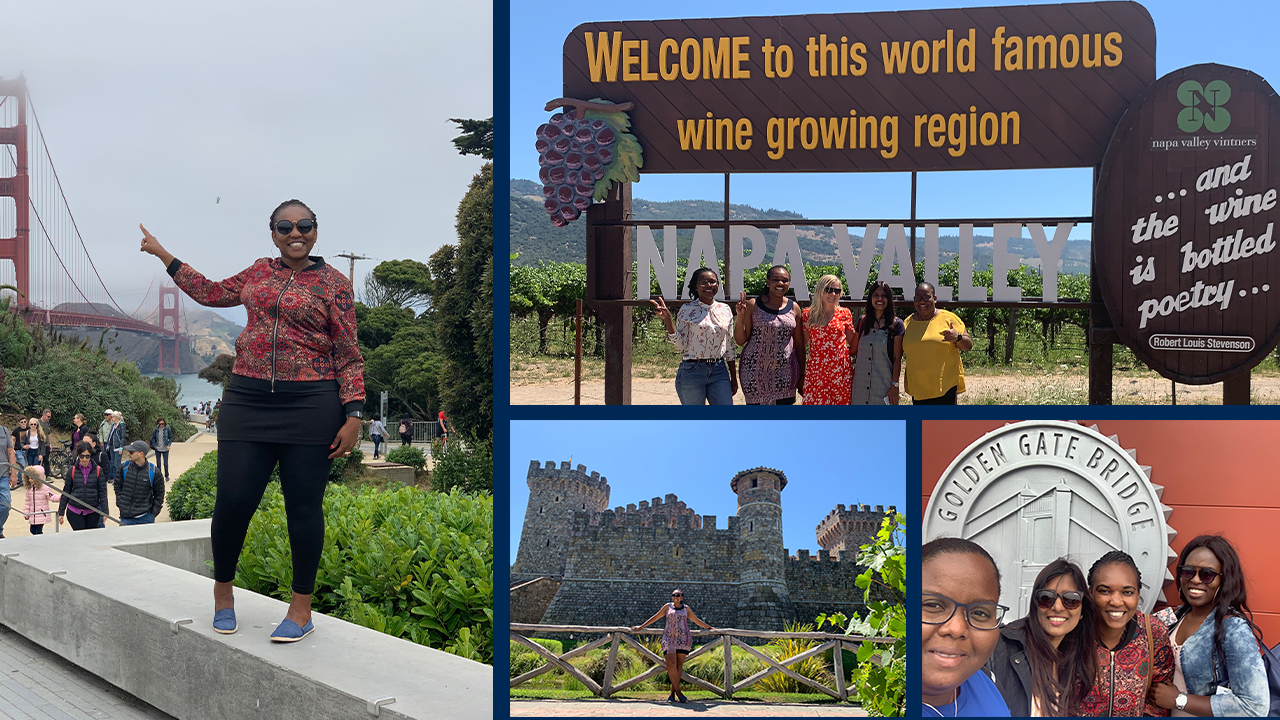 To wrap up the Mandela Washington Fellowship 2019, all the 700 young African leaders who had been hosted in various U.S. host institutes gathered in Washington, D.C. for the three-day MWF Summit. At the summit, we were challenged to be agents of change in our communities back in Africa as well as to take advantage of the various alumni opportunities and collaborations.
To Whom Much Is Given, Much Is Expected
I cannot afford to be mediocre after such an eye-opening opportunity as a Mandela Washington Fellow. Having the opportunity to participate in the fellowship made me realize that there are other young people all around Africa with a common goal to transform the continent.
I will leverage on the great networks I have to foster a positive impact in my areas of influence. I am contented. I learned, networked, enjoyed the diversity in culture and above all I met and made great lifelong friends. As I packed my bags to leave the USA, I also left with a wealth of knowledge and ideas, ready to transform Africa.
Nelson Mandela said, "Leadership is behavioral, not positional. The capacity to integrate, motivate, and mobilize others to bring a common aspiration to life is what leadership is all about, not holding positions of formal authority".
Each day I am fulfilling my Mandela Legacy: to mentor, inspire and encourage young girls and women to chase their dreams and explore their full potential.
The best journeys in life are not measured in miles but by the epic experiences and memories that we draw from the journeys.
I take this opportunity too to encourage fellow young African Leaders to apply and participate in this prestigious program in the coming years!
---
About Global Affairs at UC Davis
Global Affairs brings the world to UC Davis, welcoming more than 10,000 international students, scholars and leaders, and hosting programs that inspire global curiosity, understanding and engagement. Compelled by the valuable outcomes of thinking globally, we make transformative opportunities a reality by supporting the thousands of students and faculty studying and researching globally—and by facilitating collaborations that tackle the world's most pressing challenges through more than 150 global partnerships.

Putting our vision of a UC Davis community that engages, thrives, and leads in this interconnected world into action, Global Affairs is in pursuit of an ambitious goal: Global Education for All.
---
About the Mandela Washington Fellowship
The Mandela Washington Fellowship for Young African Leaders is a program of the U.S. Department of State, administered by IREX. The University of California, Davis, is a sub-grantee of IREX and is supporting the U.S.-based academic program of the Fellowship.
Primary Category
Tags