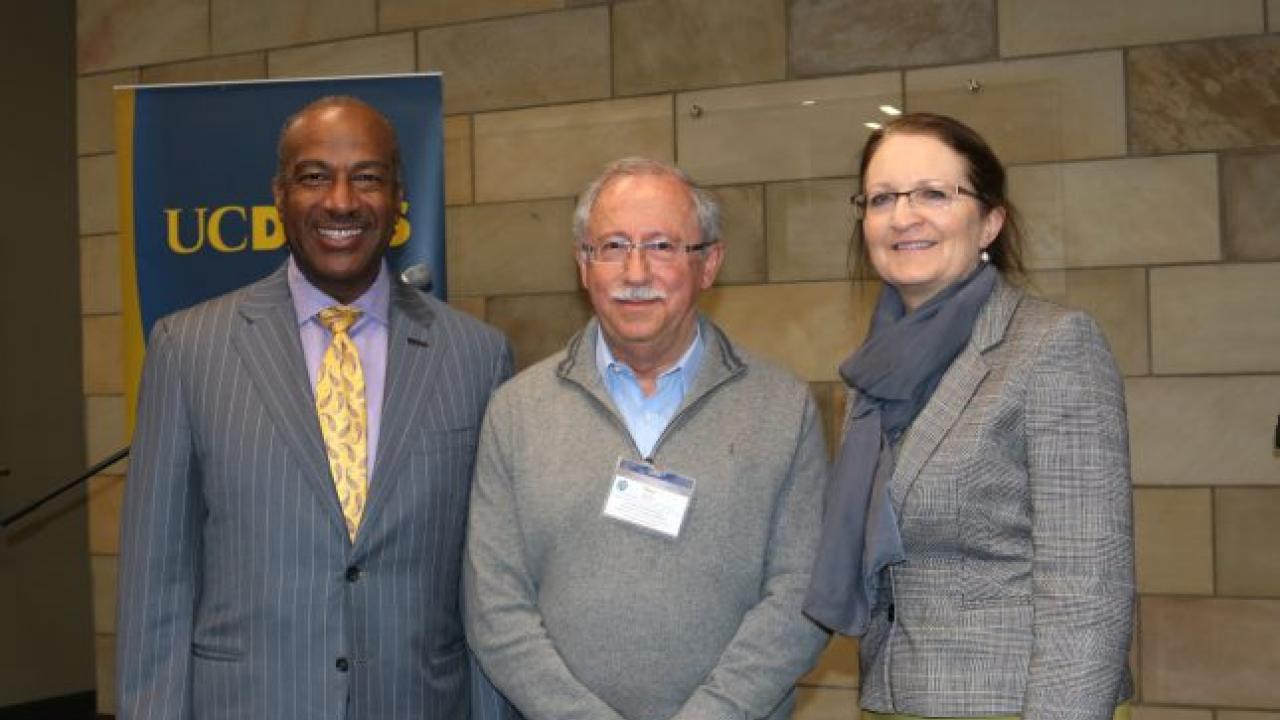 By Ann Filmer, Plant Sciences 
"Plant Sciences distinguished professor Paul Gepts was one of three recipients of the 2018 Chancellor's Award for International Engagement at UC Davis. At a reception on March 2, Gepts received the award from UC Davis Chancellor Gary May. Honoring Gepts at the ceremony were:
Joanna Regulska (Vice provost and associate chancellor, Global Affairs)
Helene Dillard (Dean, College of Agricultural and Environmental Sciences)
Gail Taylor (Chair, Department of Plant Sciences)
Charlie Brummer (Gepts' nominator, and Professor in the Department of Plant Sciences, and Director, Plant Breeding Center)
Ermias Kebreab (Associate vice provost, Academic Affairs)
Many Plant Sciences colleagues of Paul Gepts
Paul Gepts is a native of Belgium, where he obtained the equivalent of an M.S. degree in Agricultural Sciences, with an emphasis on Plant Protection. He then moved to Colombia, South America, to work in the gene bank of the International Center of Tropical Agriculture, where he initiated his studies of beans, which would be the foundation of his professional life."
Read the full story at UC Davis Plant Sciences.
Category
Tags