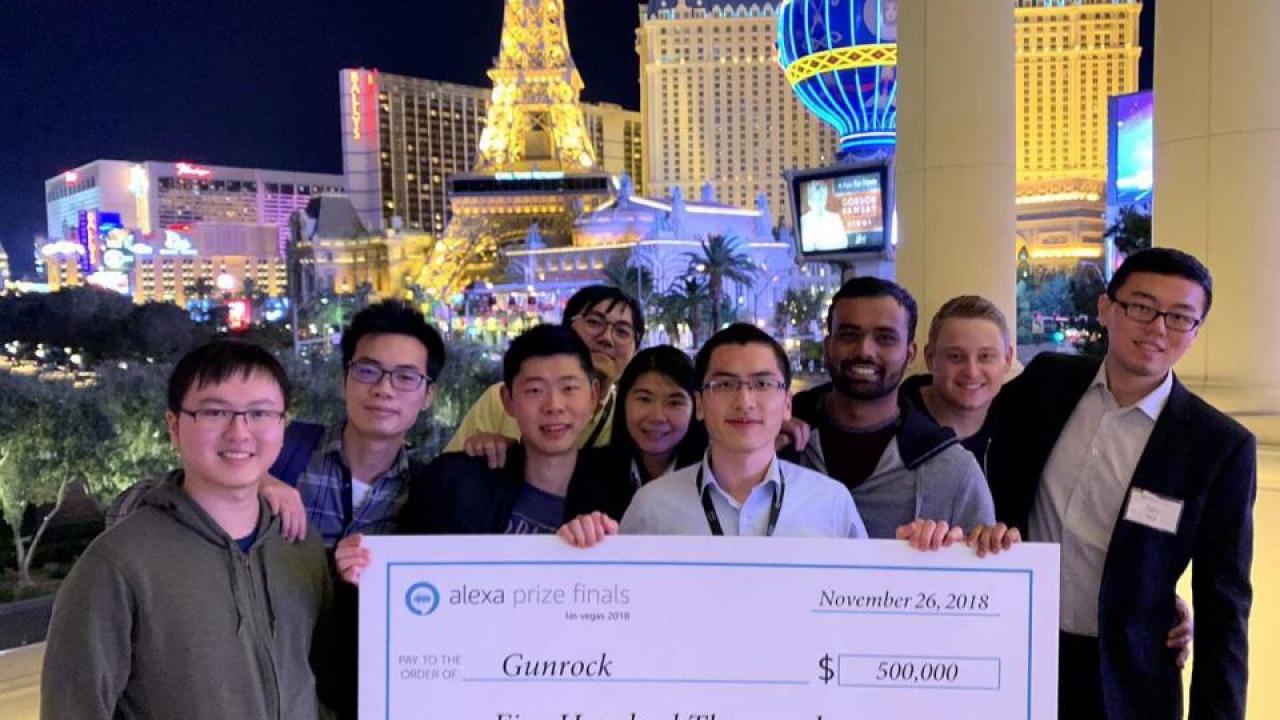 By Bonnie Dickson, UC Davis Engineering
"A team of students from the University of California, Davis, has won the global 2018 Amazon Alexa Prize and a $500,000 prize for creating a "chatbot" that can converse engagingly with humans on a range of topics such as entertainment, sports, politics, technology and fashion. 
The prize was announced at the annual Amazon Web Services re:Invent conference in Las Vegas. Zhou Yu, an assistant professor in the College of Engineering's Department of Computer Science, led the team of 11 graduate and undergraduate students to victory. 
"When our team first came together, we were competing against teams that had already participated in this challenge," Yu said. "For us, it was our first time competing. Now, we are the best in the world in social conversational systems. They really came together and made this happen."
The team's bot — affectionately named "Gunrock" after the university's mascot — earned a final score of 3.1 out of 5. Gunrock was able to maintain an average of 9 minutes and 59 seconds of conversation during the competition's final round of judging. Team Alquist from the Czech Technical University in Prague earned second place with a score of 2.6."
Read the full story at UC Davis News. 
Category
Tags