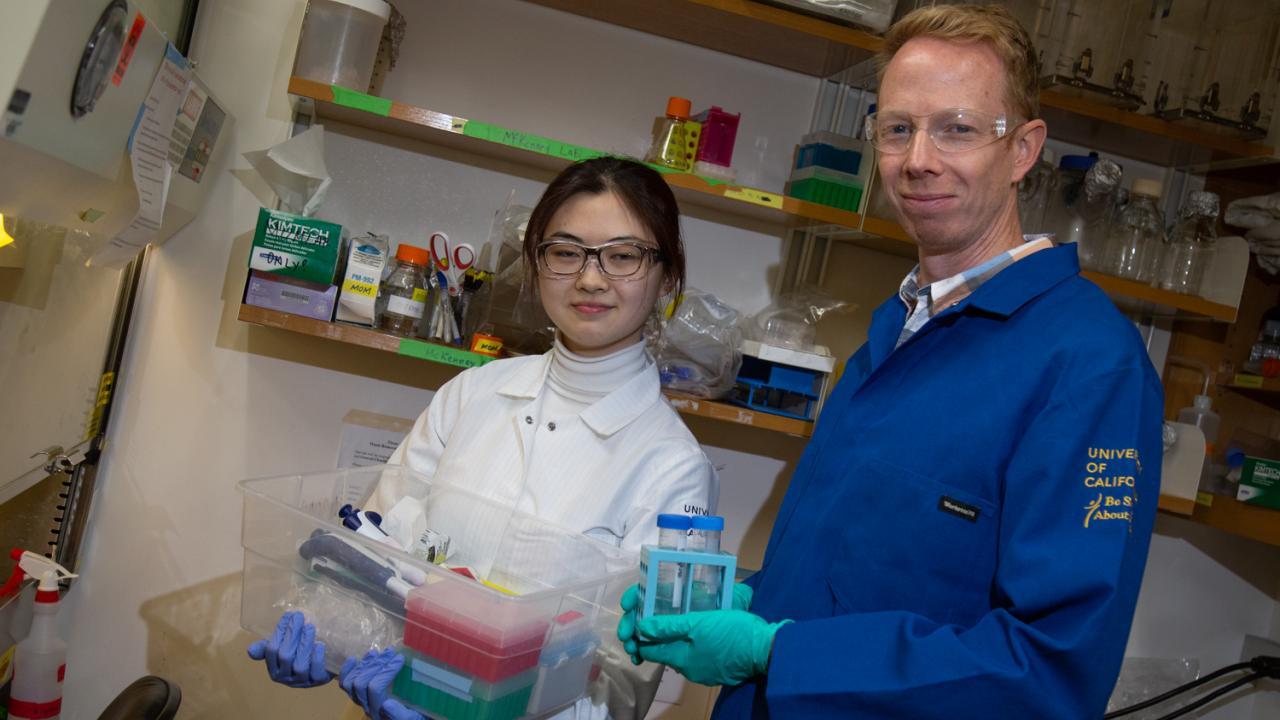 By Greg Watry, College of Biological Sciences
"Part of the college experience is figuring out what you don't want to do. Passion, like discovery, is found through trial and error. Biological sciences and psychology senior Wenzhe Li rotated through two labs at UC Davis before finding a muse in cytoplasmic dynein, a motor protein used for intracellular transport.
"Dynein is like the U.S. Postal Service of our cell, but it works a lot better," said Li, who conducts research in the lab of Assistant Professor Richard McKenney, Department of Molecular and Cellular Biology. "It works a lot, lot better."
"Cytoplasmic dynein is a ubiquitous and very complicated molecular motor protein required for a large variety of intracellular movement," said McKenney. "Defects in dynein motility cause disease of neurodevelopment and neurodegeneration, so a fundamental understanding of how dynein motors work is of high interest for human health."
In McKenney's lab, Li studies the adaptor proteins cytoplasmic dynein uses to ensure its Jill-of-all-trades functionality. Aided by her interest in psychology, Li aims to link cellular and molecular biology processes to mind and behavior. For her work, she was awarded the Ronald and Lydia Baskin Research Award."
Read more at the College of Biological Sciences website.
Category
Tags