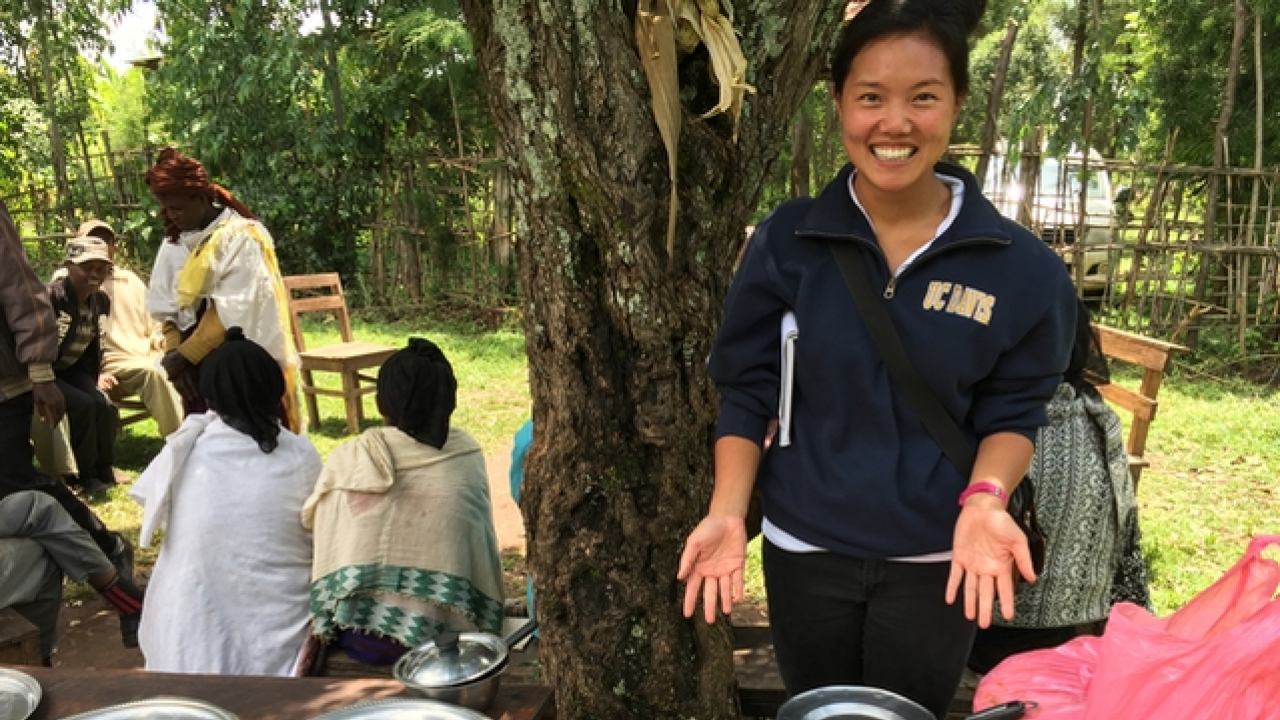 By Brenda Dawson, Horticulture Innovation Lab
"This time of year, it can be hard to resist the pull of sweet potatoes — roasted, mashed with butter, and topped with a combination of delectable treats from maple syrup to pecans to marshmallows. But did you know that the green leaves of the sweet potato plant also have the potential to be a tasty, nutritious food?
In Ethiopia, where sweet potatoes can be a staple crop, UC Davis graduate student Lauren Howe recently helped farmers taste test the leaves and consider this familiar crop in a new culinary light."
Read the full story at the UC Division of Agriculture and Natural Resources.
Category
Tags