UC Davis' Article 26 Backpack Digital Human Rights Tool Expands to Rwanda
Higher education is a human right and among the most effective tools to ensure the social, economic and political inclusion of displaced peoples and refugees. Quality education for all is also a core United Nations (UN) Sustainable Development Goal (SDG), a set of 17 goals adopted by all UN member states aiming to achieve a better and more sustainable future for all.
However, the United Nations estimates that only five percent of university-eligible refugees have access to that basic human right through higher education. Among the many barriers and forms of discrimination they face as they seek to begin or continue their studies is the loss of critical academic documents and the ability to connect effectively with universities, scholarships and employment opportunities.
With the support of the Mastercard Foundation, UC Davis, in collaboration with the Rwandan-based educational NGO, Kepler, has embarked on a project to learn how the UC Davis Article 26 Backpack can help empower refugees to overcome those barriers in Rwanda and elsewhere in Sub-Saharan Africa. Developed in 2018, Article 26 Backpack is a joint project of UC Human Rights Studies and UC Davis Global Affairs. The multi-lingual tool keeps critical academic and other documents safe, fosters educational and employment mobility, and builds solidarity across different refugee communities through its secure sharing capabilities.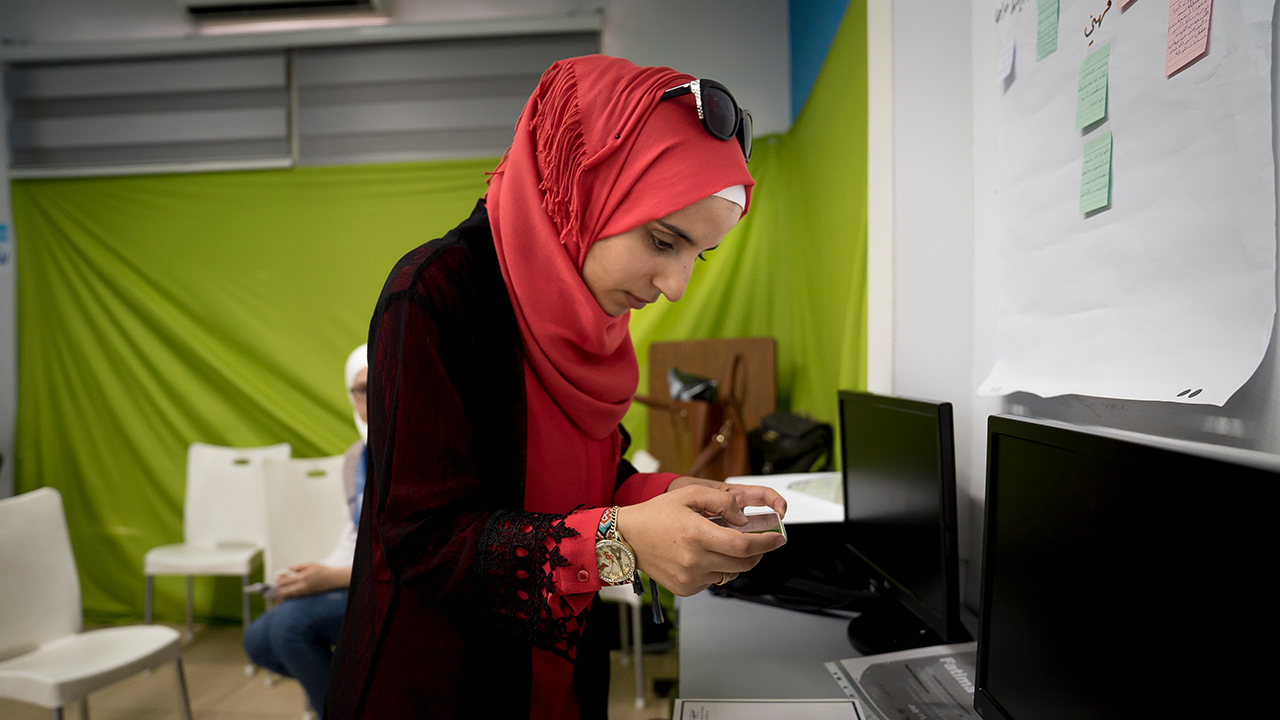 Over 2021-22, UC Davis and Kepler will collaborate to expand Article 26 Backpack's use among Rwandan youth and refugees and engage refugee youth in leadership and administrative roles to support the program. Lessons from the partnership may be integrated into the Mastercard Foundation's broader work in Africa.
Since its inception, Mastercard Foundation has committed approximately USD $5.9 billion to increasing access to education and financial services, and supporting the livelihoods of young people. In 2009, the Foundation made a decision to focus its work exclusively in one region—Africa—while maintaining a commitment to enabling pathways to prosperity for Indigenous young people in Canada. Today, the Foundation's work in Africa is guided by its Young Africa Works strategy, which aims to enable 30 million young people to access dignified and fulfilling work by 2030. Young women make up 70 percent of this target. The Foundation has also set a target of ensuring 70 percent of its partnerships are with African organizations like Kepler.  
Kepler's mission is to provide a pathway for marginalized African youth to exit poverty through education and upskilling. Through its partnership with Southern New Hampshire University, Kepler has enrolled over 1,000 students across their campuses in Kigali and the Kiziba refugee camp. Kepler also supports refugees and youth from vulnerable backgrounds to access tertiary education through an intensive bridging program, Iteme. Now partnered with Article 26 Backpack to grow this human rights effort, Kepler and UC Davis seek to increase the impact, awareness and use of Article 26 Backpack.
Securing the Human Right to Education
The development of UC Davis Article 26 Backpack was funded through a grant from the Ford Foundation with additional financial support from UC Davis, and the platform was first deployed in 2018 in Lebanon to support Syrian refugee youth. It is the only universal and secure digital ecosystem that provides a way for refugees and others to curate, store and share their educational documentation. It is free, open to all, and is available in Arabic, Persian, English, French and Spanish. Most importantly, Article 26 Backpack is built on the human rights principle of digital dignity—the idea that everyone has the right to control and share information about themselves, their educational achievements, training and goals without interference by the state or undue regulations, social impediments or costs. Keith David Watenpaugh, professor and director of Human Rights Studies in the College of Letters and Science, leads the project.
"Drawing on past and ongoing Backpack projects around the world, this pilot project in Rwanda will help determine to what extent Backpack contributes to broader efforts to secure the human right to education for refugees and the forcibly displaced," said Watenpaugh. "We're also assessing how the Backpack plays a role in fostering improved agency, self-efficacy, and knowledge of human rights, and in aiding workforce development and the transition to employment. Lastly, we hope to determine if Backpack can be scaled globally and adapted to support educational and training initiatives beyond higher education."
The project also supports and trains 'Backpack Guides' in the refugee community and collaborates with the higher education community to increase awareness and implementation of Article 26 Backpack as a resource for admissions and scholarship application processes. 
"The international nature of Backpack fosters the creation of a global community of refugee and displaced students. It also provides opportunities to expand knowledge in host countries and countries of resettlement about the humanity, capabilities and talents of refugee young people," said Watenpaugh. "Consistent with Human Rights Studies disciplinary practice, the refugee young people using Backpack are not research subjects, rather they are collaborators, and indeed will play an important leadership role in its sustainability and growth."  
As people set up their 'Backpack,' they will have access to advising, college counseling and broader career development, such as opportunities to create employment application materials, including resumes and statements of purpose.
Global Education at UC Davis
In spring 2021, Watenpaugh launched an internship program for students to support the research and outreach needed to implement Backpack in locations throughout the U.S., Middle East, South America, Central America and Southeast Asia. Fourteen students in majors such as international relations and political science split into five teams. Focusing on different regions of the world, the student teams took part in outreach and partnership-building, setting up meetings and offering workshops to help set up Backpacks as well as creating multilingual instructional videos to enable more self-service enrollment.  
"UC Davis is working toward an initiative called Global Education for All, which has a goal of providing 100 percent of students with global learning opportunities to change their lives and our world. The Article 26 Backpack internship and the students' work contributing to the global community are fantastic examples of how you can make a difference around the world from any location. The interns are learning how interconnected our world is, and by partnering with Kepler, they are having a tremendous impact," said Joanna Regulska, vice provost and dean of Global Affairs.
"Over the last few months working as an intern for Article 26 Backpack, I've seen how impactful of a tool it is for displaced young people," said Jeneva Toolajian, a political science major and human rights minor in the College of Letters and Science at UC Davis and intern with Article 26 Backpack. "When the crisis began in Afghanistan, we were able to help hundreds of Afghans enroll in Backpack and protect their documents, even from thousands of miles away. I believe that Backpack is the future of educational mobility and self-determination, which is why I'm so excited to begin working in partnership with educators in Rwanda. I think that working together, we'll be able to make a huge difference." 
---
About Global Affairs at UC Davis
Global Affairs brings the world to UC Davis, welcoming more than 10,000 international students, scholars and leaders, and hosting programs that inspire global curiosity, understanding and engagement. Compelled by the valuable outcomes of thinking globally, we make transformative opportunities a reality by supporting the thousands of students and faculty learning and researching internationally—and by facilitating collaborations that tackle the world's most pressing challenges through more than 150 global partnerships.
Putting our vision of a UC Davis community that engages, thrives, and leads in this interconnected world into action, Global Affairs is in pursuit of an ambitious goal: Global Education for All.
Primary Category
Tags