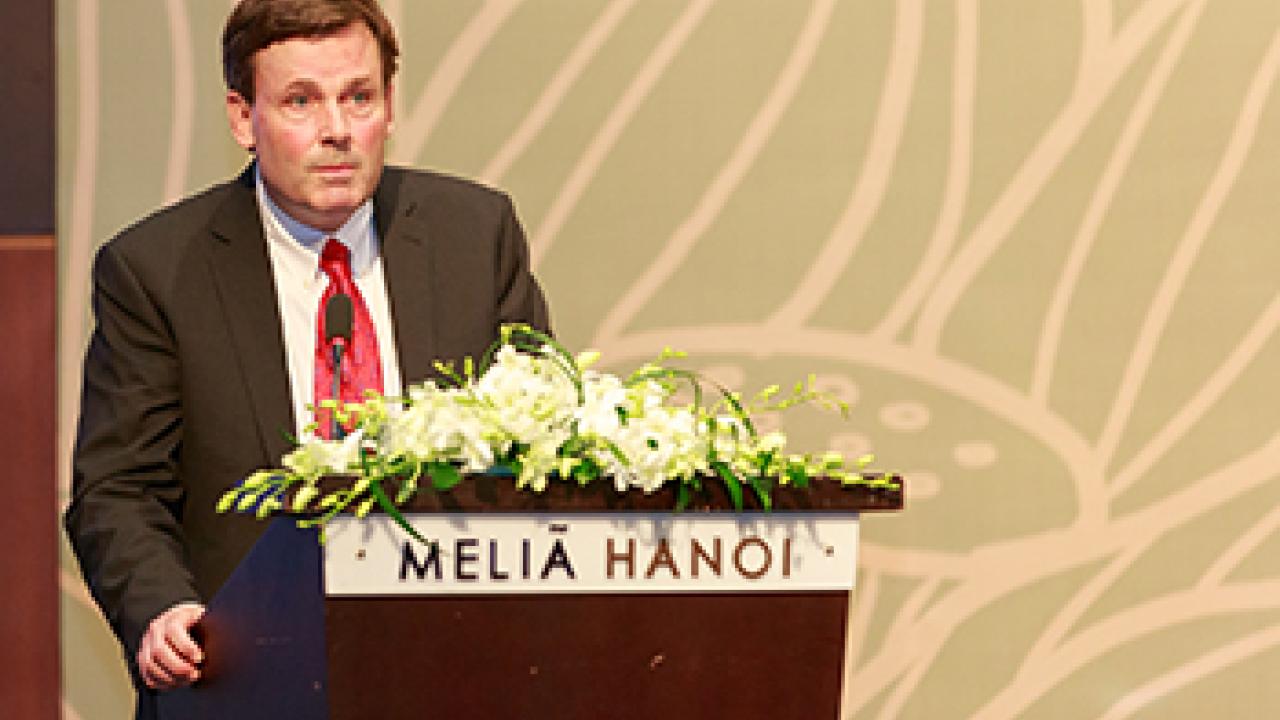 by Carole Gan
"Vietnam has one of the fastest growing aging populations in the world, with the number of individuals aged 60 and older expected to triple by 2050.  And with age, very often, comes dementia, a condition that will effect as many as 2.4 million Vietnamese by mid-century.
As part of the country's call to action, Professor Ladson Hinton from Department of Psychiatry and Behavioral Sciences at the School of Medicine and Heather M. Young, dean emerita and professor at the Betty Irene Moore School of Nursing, joined other thought-leaders from around the world to share best practices at Vietnam's first National Dementia Conference, held on September 7 in Ha Noi.
UC Davis faculty also co-organized a workshop on geriatrics and dementia care for providers on Sept. 10, which was attended by more than 50 nurses, doctors and students. Both events were co-sponsored by a seed grant from UC Davis Global Affairs."
Read the full story on UC Davis Health.
Category
Tags