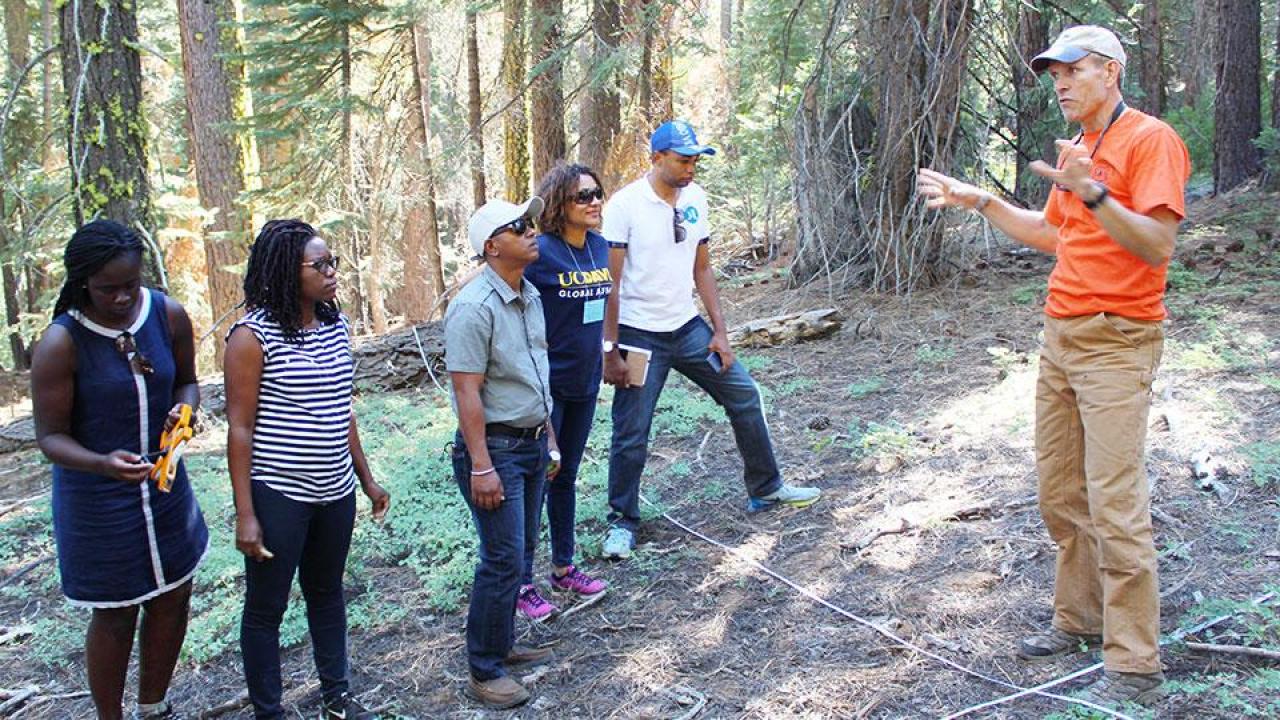 By Julia Ann Easley, Strategic Communications

"Evelyn Mugisha grew up in rural Uganda where, for most people, there still is no power to light the night. But with eyes wide open, she's dreaming of extending electricity to those rural areas.
She and 24 other young professionals from sub-Saharan Africa — where two out of three people lack access to electricity — have come to the University of California, Davis, to equip themselves to tackle the enormous energy challenges on their continent."
Read more at UC Davis News.
Category
Tags