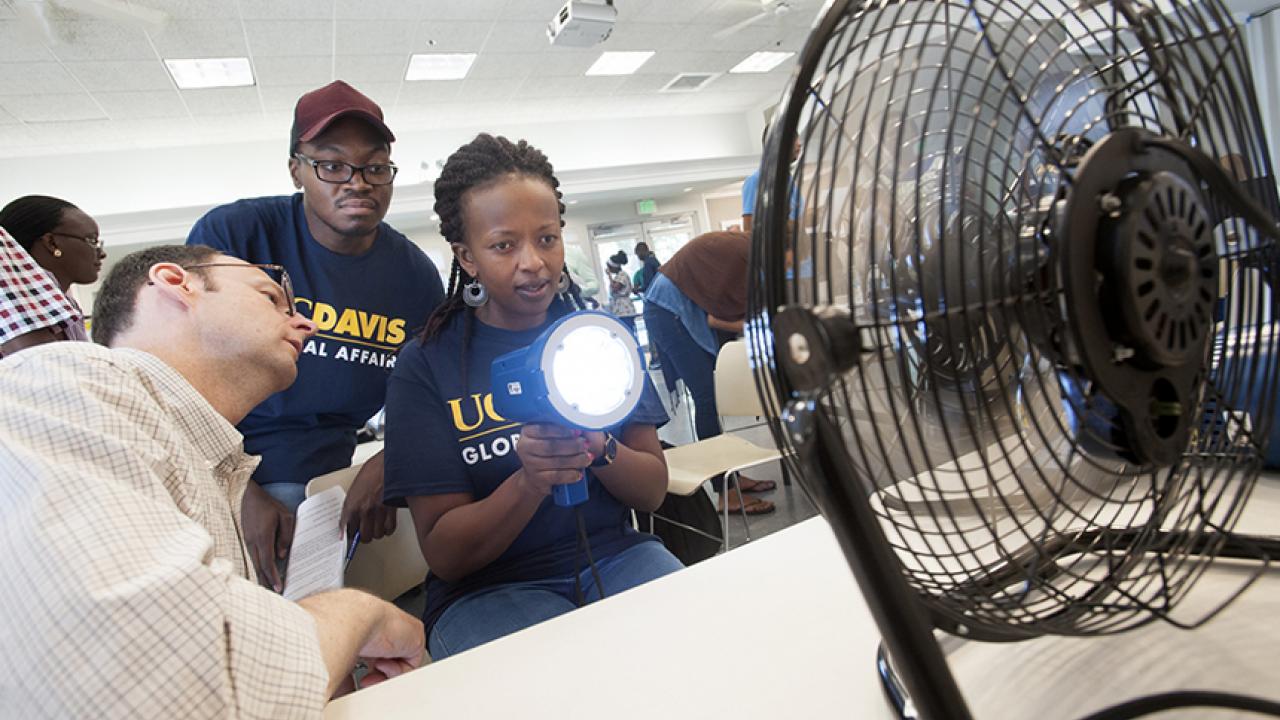 By Julia Ann Easley, Strategic Communications 
"Sarah Mulwah of Botswana has been an environmental consultant and a marketing manager for a nature reserve where she helped track white rhinos for a conservation project.
But a six-week energy institute at UC Davis is helping her blaze a trail for a new endeavor — setting up a lending library of solar lanterns for rural schoolchildren whose families are too poor to connect to the power grid.
She is among 25 young African leaders who have been leveraging the energy expertise of UC Davis — and beyond — as part of the Mandela Washington Fellowship, the flagship of President Obama's Young African Leaders Initiative."
Read more at UC Davis News.
Category
Tags