UC Davis Honors International Community at Graduation Celebration
By Rowan O'Connell-Gates, student writer, Global Affairs
On June 14, the UC Davis community came together to celebrate the graduation of more than 1,100 international graduate and undergraduate students from 56 countries. To mark such an achievement, Global Affairs hosted an International Graduation Celebration, held amongst the various UC Davis college and school ceremonies. The celebration gave international students, their families and supporters an opportunity to be recognized for all they contribute to the university and greater communities.
To give guests—ranging from family, friends, and colleagues to academic advisors, local officials, and members of the UC Davis Police Department—greater insight into international student experiences and perspectives, two graduates shared their stories. Titcho Farima Kone Kito of Burkina Faso spoke on behalf of the undergraduate class and Zidong Li of China represented graduate students.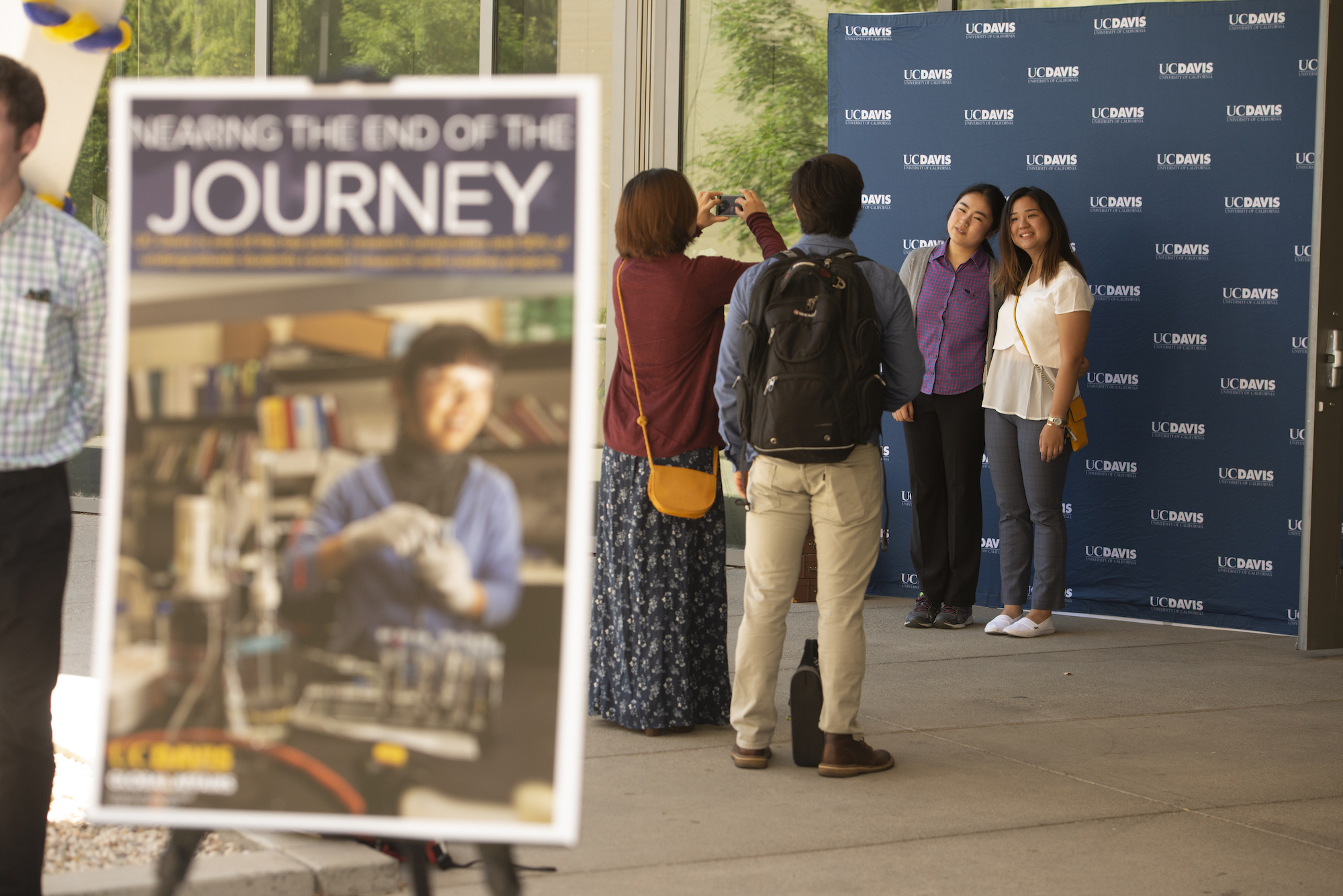 Kone Kito grew up in Senegal but identifies as Burkinabé as a result of her proximity to the Burkinabé diaspora in Senegal. In 2013, Kone Kito made the tough decision to leave her home country and pursue a college degree in the United States.
"It really is a difficult process, you have to accept the fact that you have to leave your own country because it cannot provide for your needs," Kone Kito said. "The accessibility to higher education at home is not there. We have a university but we just don't have enough access to resources. If you really want high-quality higher education then you need to go out of the country."
This quest for higher education took Kone Kito to Ohlone Community College in Fremont, California, a choice that hinged on family ties, since her oldest brother had spent the years prior to her arrival pursuing his own education and living nearby.
After two years at Ohlone Community College, Kone Kito transferred to UC Davis in 2016 through the UC Transfer Admission Guarantee (TAG) program. Despite the difficulties posed to international students, Kone Kito feels that Davis has been a special landing spot.
"When you are an international student you don't really know about the American educational system so you can only refer to the rankings of the school," Kone Kito said. "I remember going online, trying to figure out rankings, UC Davis was always high, and when I looked up photos of the campus I loved how green it was."
Although Li's path to UC Davis differs from Kone Kito's, he shares her feelings about the university's prestige and surrounding environment.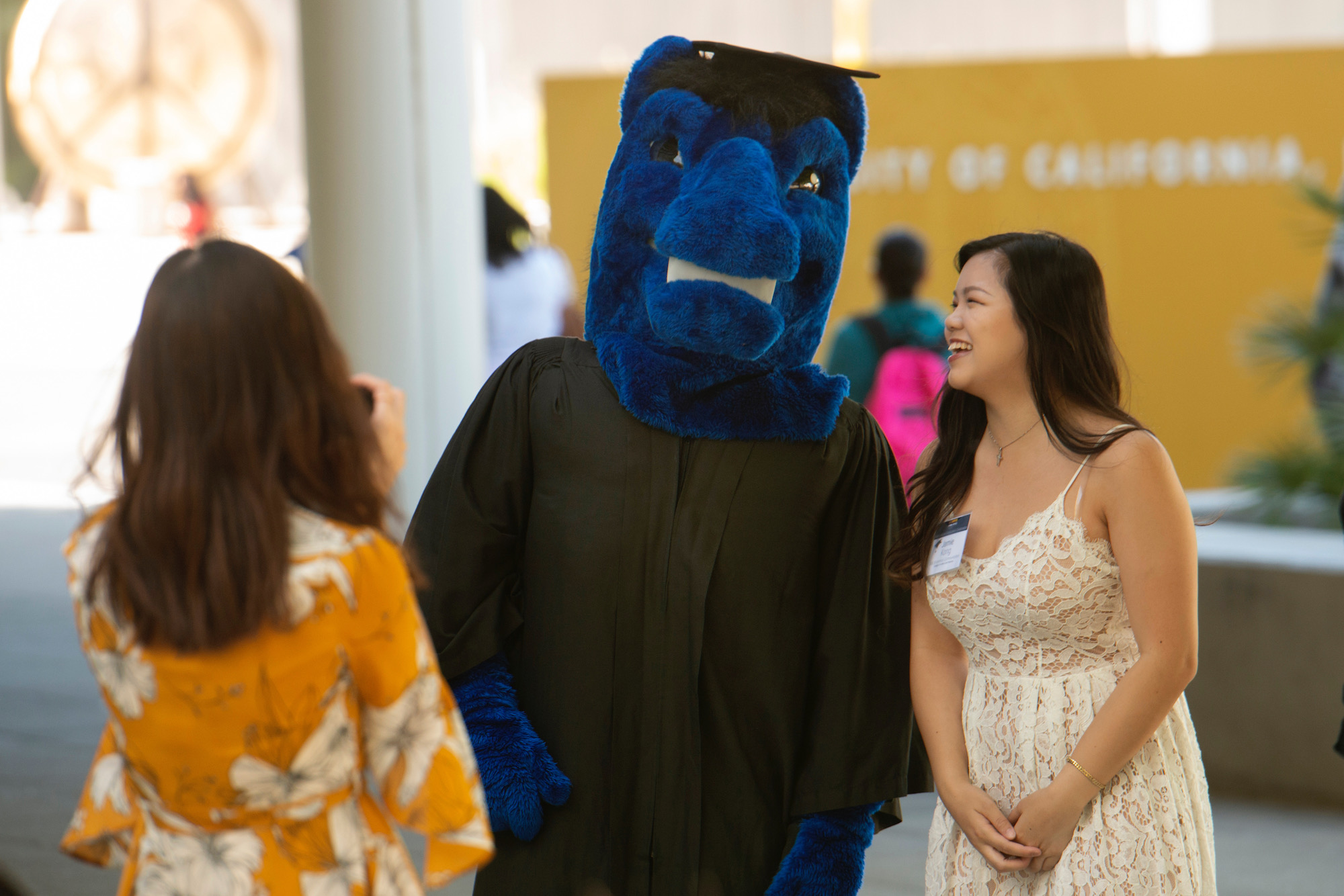 "I focused on Davis because of Silicon Valley. I'm an engineering student so Silicon Valley is really something that attracted me to come here, since it's sort of like a hall of fame for engineers," Li said. "Also my major advisor was a really good fit and I felt like it's not just about a good school like UC Davis but also about mentorship."
Despite an initial lack of interest in the field, Li decided to major in thermal engineering at Xi'an Jiaotong University in his hometown. As he studied, his apathy gave way to a legitimate passion for engineering, spurring Li to pursue a master's degree in mechanical engineering at the University of Michigan.
"I was more interested in the social sciences but since I got a high grade on the Chinese national exam in engineering, I felt like I should study it," Li said. "Later on when I studied engineering more, I found that I was really interested in building what's real and applicable for the industry."
After completing his master's degree, Li's interest in studying engineering had only grown so he searched for an opportunity where he could pursue a Ph.D. and expand his experiences. "I still wanted to learn more," Li said. "But, I felt like I should leave Michigan because I didn't want to limit my understanding of the United States to only one state. I wanted to explore more."
During their time on campus, Kone Kito and Li have had tremendous impacts on the UC Davis community.
In 2016, after passing his Ph.D. qualifying exams, Li and his roommate founded the Chinese Graduate and Postdoctoral Scholar Association to connect the different Chinese graduate students in a concrete way. Beginning with just 10 members, the organization grew to more than 2,000 in a year's time, collaborating with the City of Davis, and UC Davis Global Affairs and its Confucius Institute along the way.
Kone Kito's impact has also been community based. She has proved to be a formidable force in the acknowledgement and success of the African community. She has been an active participant in the Center for African Diaspora Student Success, an advisor for a community-based mural in Davis focused on raising awareness about marginalized members of the Davis community, and a key part of the African dance group Afrovibes which has performed at campus events such as The Buzz and Picnic Day.
"I'm focused on a lot of community empowerment," Kone Kito said. "Afrovibes is a dance group which aims to represent the African diaspora through art."
Among the more than 6,200 international students UC Davis welcomes to campus each year, Kone Kito and Li, their work in the community and in the classroom, are stellar examples of the contributions of the UC Davis international community. Despite their differing backgrounds, they have both excelled at navigating American culture while maintaining and showing their own cultures. The future is bright not just for Kone Kito and Li, but for all graduating UC Davis international students.
---
About Global Affairs at UC Davis
Global Affairs brings the world to UC Davis, welcoming more than 8,400 international students, scholars and leaders, and hosting programs that inspire global curiosity, understanding and engagement. Compelled by the valuable outcomes of thinking globally, we make transformative opportunities a reality by supporting the thousands of students and faculty studying and researching internationally-and by facilitating collaborations that tackle the world's most pressing problems through more than 150 international partnerships.

Putting our vision of a UC Davis community that engages, thrives, and leads in this interconnected world into action, Global Affairs is now in pursuit of an ambitious goal: Global Education for All.
Primary Category
Tags