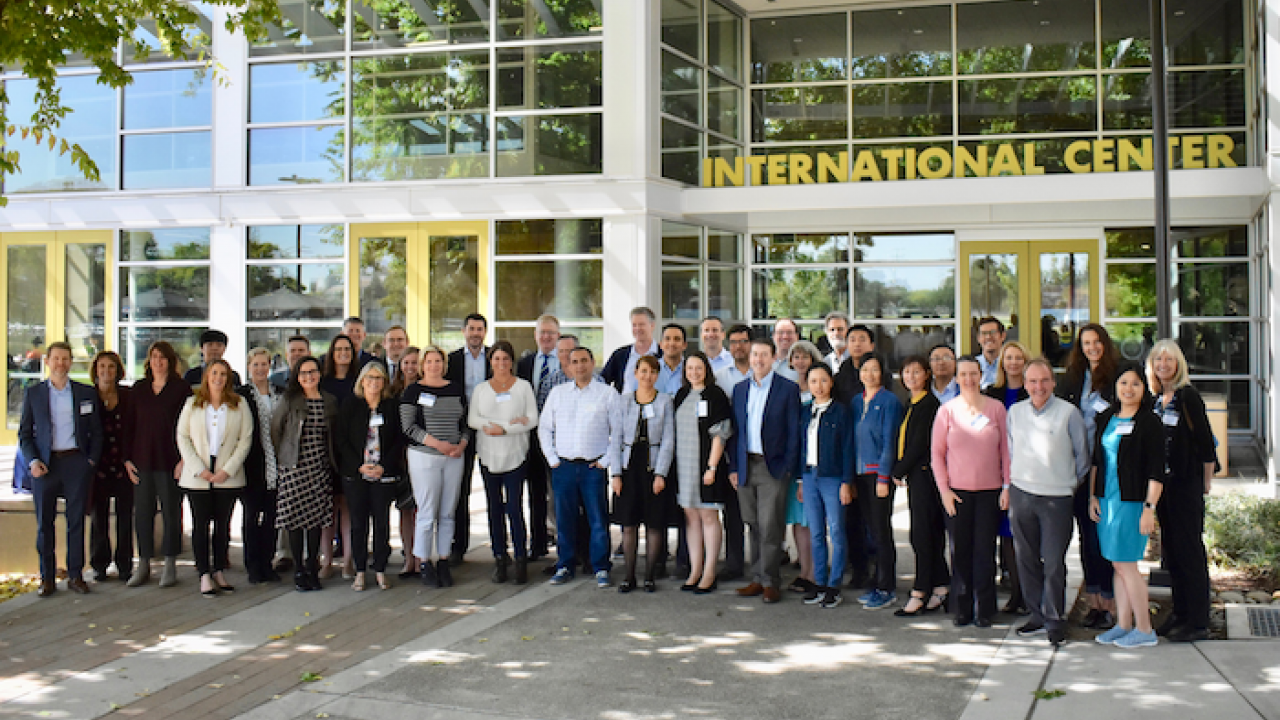 By Lisa Howard, Office of Research
"Researchers from eight countries and nine institutions gathered at the International Center at UC Davis on October 8 and 9 for a two-day workshop, "Food Security and Food Innovation." The event, organized by UC Davis and the University of Sydney, was designed to strengthen existing partnerships and build upon complementary scientific expertise to address critical global challenges around food.
In his remarks, Paul Dodd, associate vice chancellor for Interdisciplinary Research and Strategic Initiatives at UC Davis, emphasized the hope of creating new research partnerships between the institutions. "UC Davis and University of Sydney convened this meeting to advance the global dialogue on innovative solutions to alleviate food security challenges," said Dodd. "Given the myriad of stressors from climate change, to land use competition, to changing diets and health expectations, the path forward will clearly require close international collaboration. Based on the exciting scientific discussions here at Davis over the course of this workshop, it seems we are on the cusp of a new food revolution."
Joanna Regulska, vice provost and associate chancellor for Global Affairs at UC Davis, addressed the group of about 60 participants, noting that, "global challenges around food cannot be solved by one university. These global partnerships will make a big difference.""
Read the full article on UC Davis Office of Research News.
Category
Tags