UC Davis and Pontificia Universidad Católica de Chile Renew Agreement
By Bonnie Shea, director of communications, Global Affairs
On August 16, 2018, University of California, Davis, Vice Provost and Associate Chancellor of Global Affairs Joanna Regulska and Pontificia Universidad Católica de Chile Rector Ignacio Sánchez met in Santiago, Chile to sign a renewal Agreement of Cooperation and discuss existing and future areas of collaboration.
"Our universities have a strong history of collaboration, and with this renewed agreement, we will expand joint research, enhance faculty mobility, and increase student engagement," said Regulska. "With more than 100 joint publications in the last few years alone, there are tremendous opportunities for mutually-beneficial research initiatives."
The latest agreement builds upon existing connections and joint research between UC Davis and Pontificia Universidad Católica de Chile in the areas of agricultural and plant sciences, law, psychiatry, history and migration studies, biodiversity and life sciences, and Spanish literature. It will also spur future collaborations in new areas of strength, including veterinary medicine, health, and marine sciences.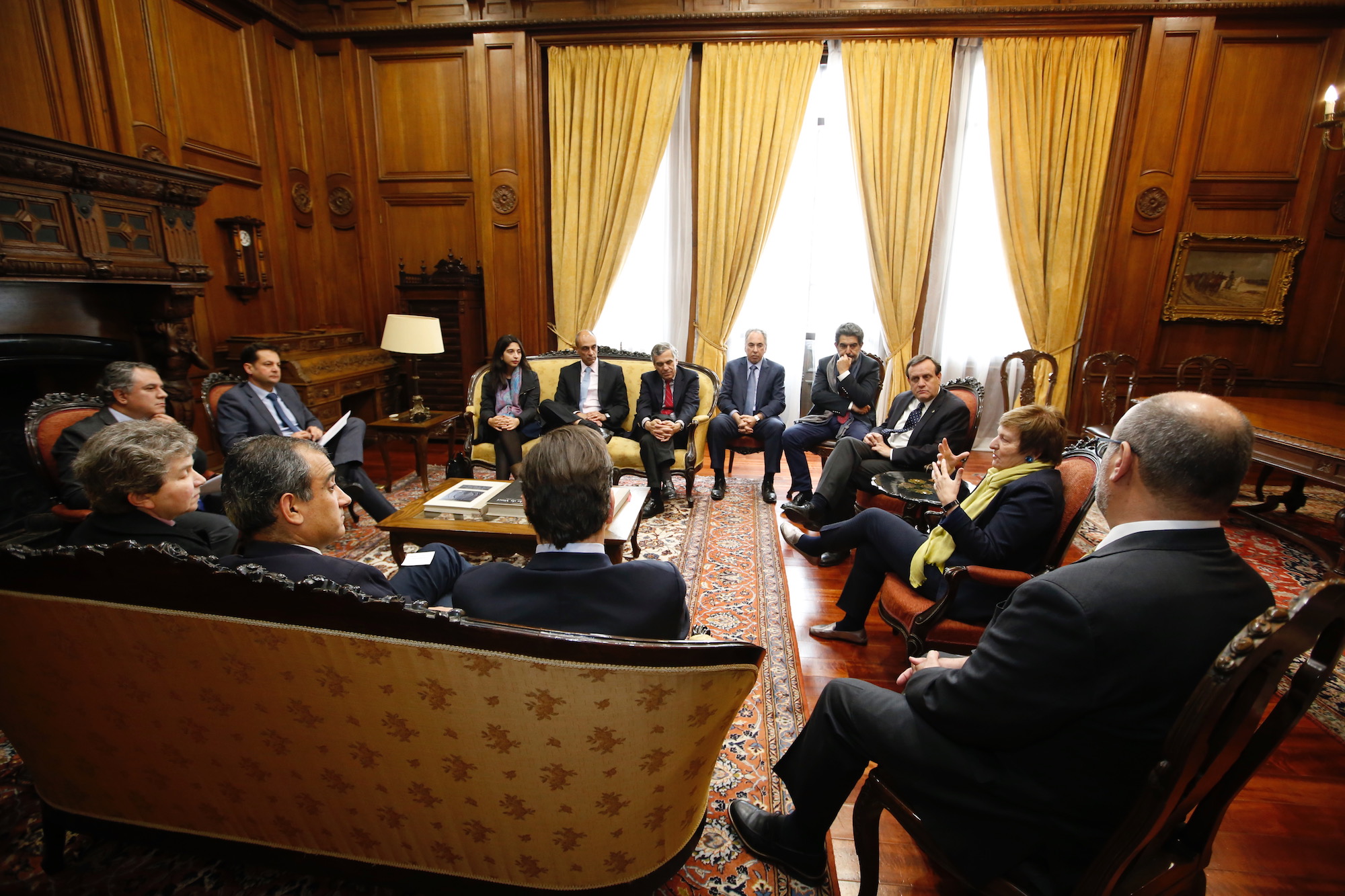 The signing comes on the heels of UC Davis joining the Universitas 21 network, an international network of 27 research intensive universities, which includes Pontificia Universidad Católica de Chile.
The longstanding history between UC Davis and Chile has already led to 10 current Agreements of Cooperation between UC Davis and universities in Chile. UC Davis welcomes around 55 students and scholars from Chile each year and UC Davis students participate in study abroad programs in Chile. More than 60 UC Davis faculty have research or academic linkages in Chile—collaborations which have resulted in more than 750 co-authored publications since 2010. The UC Davis Chile - Life Sciences Innovation Center, within Global Affairs, facilitates groundbreaking research in the Bioproducts, Smart Agro, Genomic and Genetic Technologies, and Viticulture and Enology.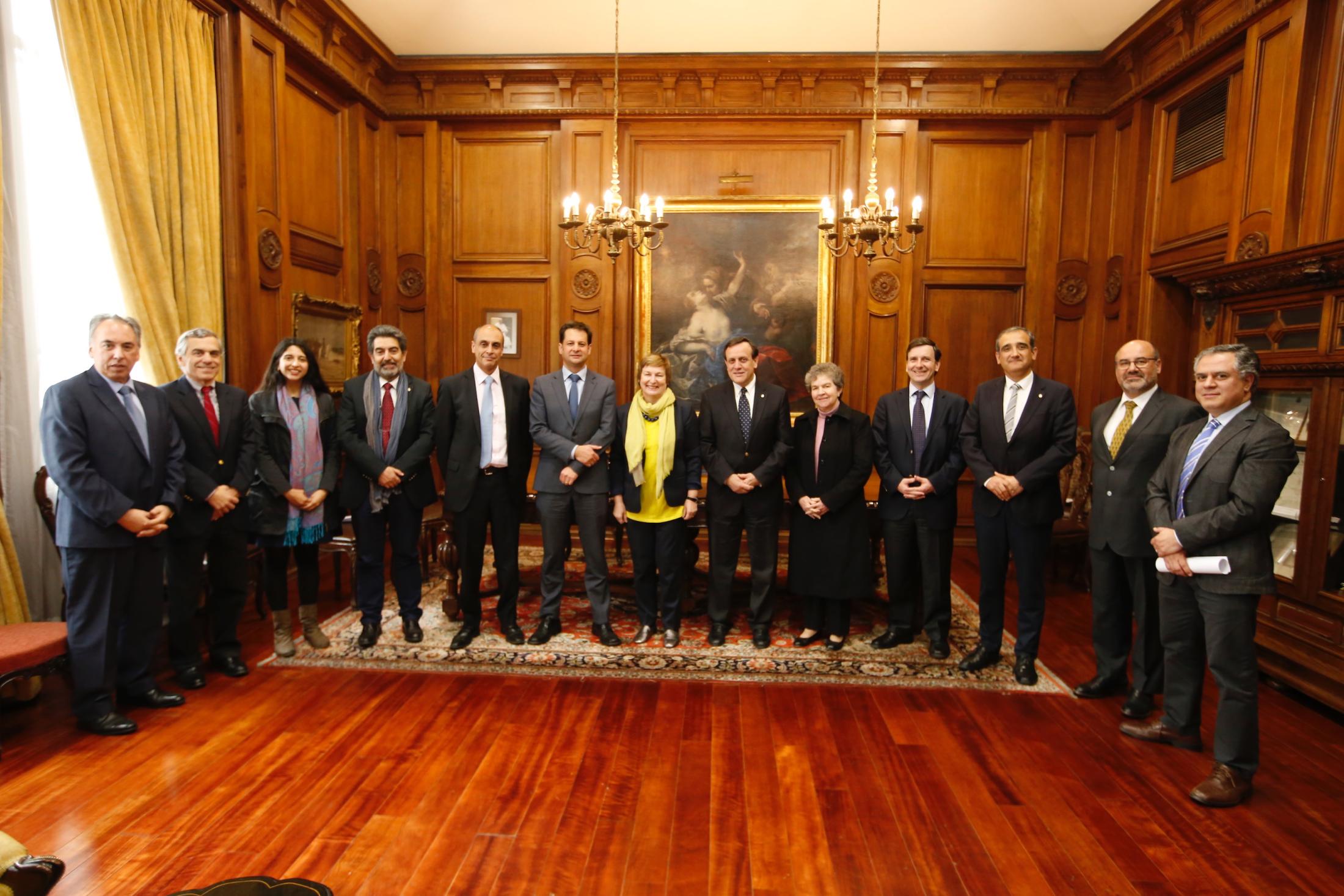 Alongside Regulska and Sánchez at the signing ceremony were Pontificia Universidad Católica de Chile Vice President for Academic Affairs Juan Larrain; Vice President for Research Pedro Bouchon; School of Biological Sciences Dean Juan Correa; Agricultural and Forestry Dean Rodrigo Figueroa; Faculty of Medicine Dean Felipe Heusser; Faculty of Chemistry Dean Barbara Loeb Luschow; School of Veterinary Medicine Project Director Victor Luis Cubillos; and Director of International Affairs Fernando Alvarado. Program and Consulting Development Manager Mauricio Cañoles; Communications and Partnerships Manager Francisco Díaz; and Intellectual Property and Technology Transfer Coordinator Daniela Sandoval represented the UC Davis Chile - Life Sciences Innovation Center within Global Affairs.
---
About Global Affairs at UC Davis
Global Affairs brings the world to UC Davis, welcoming more than 8,400 international students, scholars and leaders, and hosting programs that inspire global curiosity, understanding and engagement. Compelled by the valuable outcomes of thinking globally, we make transformative opportunities a reality by supporting the thousands of students and faculty studying and researching internationally—and by facilitating collaborations that tackle the world's most pressing problems through more than 150 international partnerships.
Putting our vision of a UC Davis community that engages, thrives, and leads in this interconnected world into action, Global Affairs is now in pursuit of an ambitious goal: Global Education for All.
---
About UC Davis Chile – Life Sciences Innovation Center
Building on mutually-beneficial partnerships between Chile and California, the UC Davis Chile - Life Sciences Innovation Center leverages the strengths of UC Davis, groundbreaking research, and technology to stimulate opportunities within the agriculture industry in both the Chile and California regions. 
As a part of Global Affairs at UC Davis, UC Davis Chile aims to inspire global understanding, engagement.
Primary Category
Tags