UC Davis Selected to Host Mandela Fellows Again This Summer
The U.S. State Department and IREX, the international nonprofit organization that administers the Mandela Washington Fellowship, announced UC Davis among the 27 colleges and universities selected as institute hosts for the 2019 Mandela Washington Fellowship for Young African Leaders. The cohort of UC Davis Mandela Fellows will be a part of a group of 700 young professionals from sub-Saharan Africa, all taking part in six-week summer programs in business and entrepreneurship, civic engagement, and public management.
In mid-June, UC Davis will welcome 25 Mandela Fellows for the fourth year. Organized by Global Affairs, UC Davis' Leadership in Public Management Institute is designed for emerging leaders who work in all levels of government or other publicly-oriented organizations. UC Davis is an ideal location to host this program, given its proximity to the state capital, Sacramento—a hub for California's public policy activities.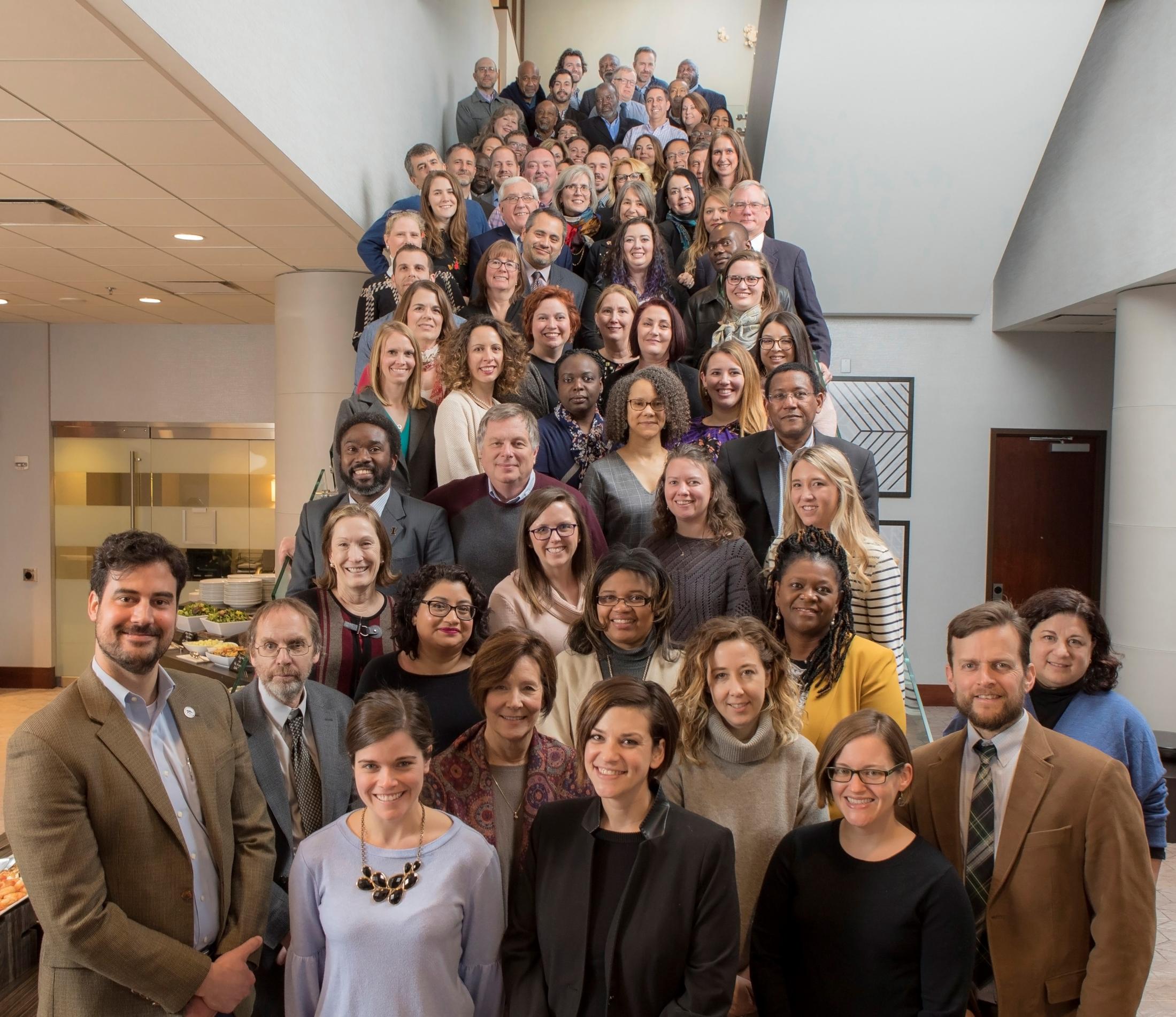 During their time in California, the Mandela Fellows will partner with campus and community experts to cover best practices in public management and build technical and leadership capacity in civic engagement, resource management and financial accountability. The program—led by Peter Hartsough, assistant project scientist in the Department of Land, Air and Water Resources, as the academic director of the institute, and Jennie Konsella-Norene, assistant director of global professional programs in Global Affairs, as the administrative director—includes learning and leadership opportunities in Davis, Sacramento, and Lake Tahoe, culminating with an annual summit in Washington, D.C. Institute programming is created to engage the UC Davis community with this select group of inspiring young leaders from Africa—and to empower fellows through leadership training, mentoring, networking, and local engagement.
Often long-lasting professional relationships are formed. Most recently, Palesa Nathasha Mothapo (South Africa), a 2018 UC Davis Mandela Fellow, returned to campus to continue collaborations with faculty in the College of Agricultural and Environmental Sciences, School of Education, and School of Law, before serving as a guest speaker at the African Lioness Symposium on campus. Meanwhile, Nicholas Bowden, a Ph.D. student and member of the UC Davis Mandela leadership team, has been collaborating with Janvier Kabananiye (Rwanda), a 2017 UC Davis Mandela Fellow, on a groundbreaking solar energy project—and Kurt Kornbluth, an assistant adjunct professor in the College of Engineering, has teamed up with 2017 Mandela Fellow Jean-Phillippe Seya (Côte d'Ivoire) to launch an energy services company called E-volution.
For additional information about the Mandela Washington Fellowship Institute at UC Davis or to get involved, please contact Jennie Konsella-Norene, administrative director of the Mandela Fellowship in Global Affairs, at jknorene@ucdavis.edu. 
---
About UC Davis Global Affairs
Global Affairs brings the world to UC Davis, welcoming more than 10,000 international students, scholars and leaders, and hosting programs that inspire global curiosity, understanding and engagement. Compelled by the valuable outcomes of thinking globally, we make transformative opportunities a reality by supporting the thousands of students and faculty studying and researching internationally—and by facilitating collaborations that tackle the world's most pressing problems through more than 150 international partnerships.

Putting our vision of a UC Davis community that engages, thrives, and leads in this interconnected world into action, Global Affairs is now in pursuit of an ambitious goal: Global Education for All.
---
About the Mandela Washington Fellowship
The Mandela Washington Fellowship for Young African Leaders is sponsored by the U.S. Department of State with funding provided by the U.S. Government and administered by IREX.  For more information about the Mandela Washington Fellowship, visit yali.state.gov/mwf and join the conversation at #YALI2019. 
Primary Category
Tags