Engaging with Sustainable Development Goals
As a land-grant university, UC Davis is engaged in a mission of teaching, research and service for the greater public good. 
Committed to solving some of today's most pressing challenges—near and far—UC Davis recently signed the Association of Public and Land-grant Universities' (APLU) Declaration on University Global Engagement and joined United Nations (UN) networks: the UN Academic Impact (UNAI), the University Global Coalition, and the U.S. Chapter of the UN Sustainable Development Solutions Network (SDSN USA), generating opportunities for matching the expertise at UC Davis with funding and partnerships to collaboratively find solutions for global challenges.
What are the UN Sustainable Development Goals (

SDGs)?
The Sustainable Development Goals (SDGs) are a set of ambitious goals, targets and indicators adopted by all United Nations (UN) member states in 2015, as part of the 2030 Agenda for Sustainable Development.
The SDGs are broad in scope, address the root causes of poverty, and the universal need for development that works for all people. The 17 SDGs and 169 targets that are included in this agenda seek to mobilize all UN member states to take concrete steps to achieve sustainable development across economic, social and environmental dimensions.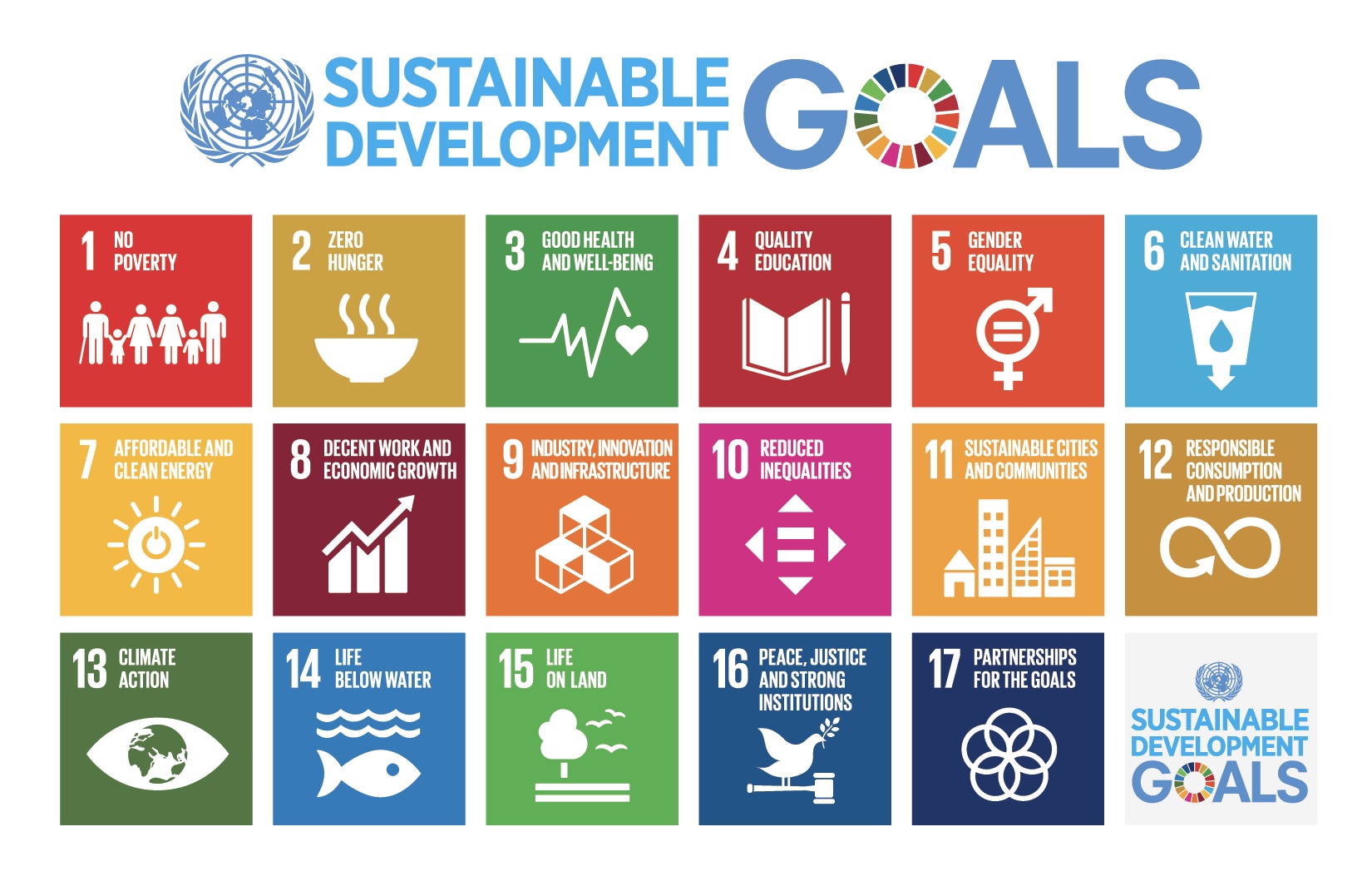 Why are the SDGs important? 
"It is an Agenda of the people, by the people, and for the people – and this, we believe, will ensure its success." – Transforming our world: the 2030 Agenda for Sustainable Development (General Assembly Resolution 70/1, Adopted on 25 September 2015)
The 2030 Agenda, with its 17 Sustainable Development Goals, is universal and transformational. A key facet of the agenda is a people-centered approach and the recognition that the SDGs are interlinked and integrated. It calls for action by all countries to provide for a more prosperous, peaceful, and healthy future. 
The agenda also recognizes that reaching these goals requires involvement of all stakeholders at the international, national, regional and local levels – governments, businesses, universities, civil society and people everywhere all have roles to play.
How are the SDGs relevant to California?
The SDGs reflect a universal commitment by all countries to take steps to ensure that all people can enjoy peace and prosperity. They address issues that are critical to humankind at the local, regional, national and international levels. Many of the challenges that we face are common, interlinked, and increasingly, borderless.
For example, poverty, food and housing insecurity, lack of adequate healthcare, and environmental pollution are some of the challenges facing communities in California and around the world. California will also have to contend with the effects of climate change, and these could lead to severe environmental, economic and social consequences. The challenges posed by climate change require coordinated responses at the local, national and international levels, and the SDGs provide an important framework for action.
How does UC Davis engage with the SDGs? 
Recognizing the connections between local and global, UC Davis is working to address the most pressing social and environmental problems of our time, while directly supporting social mobility to achieve a more equitable society in California and beyond. 
As such, UC Davis recently joined United Nations (UN) networks:
The networks signify UC Davis' commitment to solving some of today's most pressing challenges—near and far. The networks also generate opportunities for matching the expertise at UC Davis with funding, partnerships and collaborations. 
The UNAI, which brings together institutions from more than 130 countries around a shared culture of intellectual social responsibility, provides a platform for UC Davis faculty, researchers, and students to connect with broad UN goals. SDSN USA, housed at Columbia University, is mobilizing colleges, universities, and other leading research institutions in contributing to the UN Sustainable Development Goals (SDGs) in the U.S.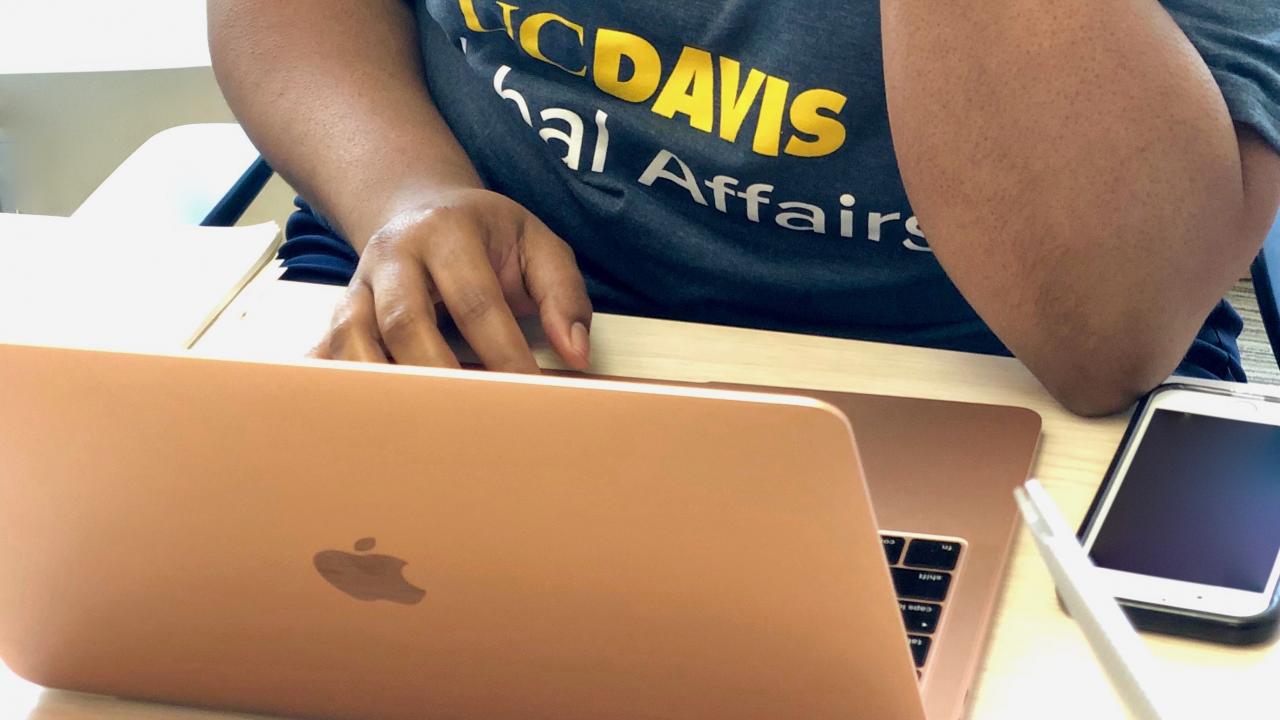 Online Resources for Teaching and Learning
Online resources are available through the UC Davis membership in the Sustainable Development Solutions Network (SDSN). 
Are UC Davis researchers working on SDGs?
Yes! According to recent results of a survey that Global Affairs disseminated to faculty, all 17 SDGs—which aim to achieve a better and more sustainable future for all—are being addressed by UC Davis experts. 
The same survey results show UC Davis subject matter experts from various fields are most connected with:
Goal 2 (Zero Hunger),
Goal 3 (Good Health and Well-Being),
Goal 6 (Clean Water and Sanitation), and
Goal 13 (Climate Action). 
While the footprint of faculty research, teaching, and service stretches across more than 100 countries, the greatest percentage of faculty surveyed (58 percent) are addressing the SDGs in the U.S.
Researching for Solutions
Ming-Cheng Lo, a professor of sociology, is working towards Goals 3, 10, 12, 13, 14, and 16 in both Taiwan and the U.S. She is studying how marginalized social groups are using diverse cultural and social resources to creatively respond to intensifying natural disasters. Lo also researches inadequacies in healthcare for immigrants and the unique contributions and challenges of healthcare professionals who are immigrants themselves.
Bassam Younis, a professor of civil and environmental engineering, is addressing Goal 6 by developing and deploying locally-made, solar-powered systems for safely disinfecting and reusing water in both Lebanon and the U.S. 
Several goals are being addressed through UC Davis initiatives such as the One Health Institute, a research organization led by Professor of Epidemiology and Disease Ecology Jonna Mazet that is working to solve complex problems related to human, animal, plant, environmental, and planetary health—including Goals 3, 13, 14, 15 and 17. Another is Article 26 Backpack, a project led by Professor and Director of Human Rights Studies Keith David Watenpaugh that is addressing Goal 4 by helping refugees and other vulnerable young people reclaim their right to education with technology.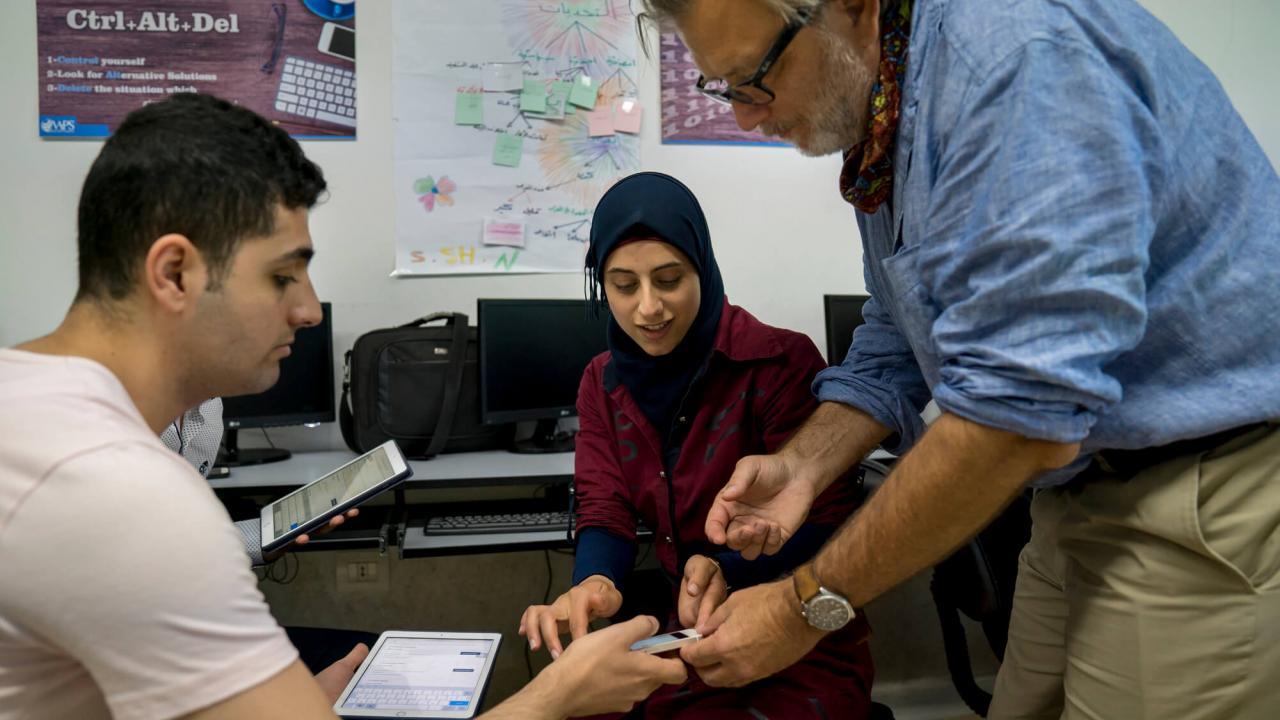 Similarly, UC Davis' Institute of Transportation Studies, which is directed by Professor of Civil and Environmental Engineering Daniel Sperling is addressing Goals 7, 11, and 13 through sustainable transportation, especially in cities around the world. Closer to campus, the Center for Regional Change, directed by Associate Professor of Community and Regional Development Jonathan London, is addressing several of the goals in supporting the development of healthy, equitable, and sustainable regions.
Bringing SDGs into the Classroom
Paul Gepts, a distinguished professor of plant sciences and leading plant geneticist, brings his research experience from Africa, Europe, North America, and South America to campus by teaching a course on crop evolution and biodiversity as essential building blocks for achieving Goal 2 to end extreme hunger.
Reina Engle-Stone, an assistant professor of nutrition, draws from her work in global public health in countries such as Cameroon, Ethiopia, and Haiti to teach a course focused on the role of nutrition within Goals 2 and 3, including the causes and consequences of malnutrition and effectiveness of programs aiming to improve nutrition and health among women and children.
In addition to courses with ties to the SDGs offered through UC Davis colleges and schools, UC Davis Continuing and Professional Education (CPE) offers online courses and certificate programs tied to SDGs, ranging from land use and environmental planning to occupational health and safety.
How can I get involved in the SDGs at UC Davis? 
Global Affairs has started an email outreach list to inform faculty, staff, and students about upcoming events, grants, and opportunities related to the UN Sustainable Development Goals (SDGs). If you are interested in joining the list, please contact Tom Rosen-Molina, global centers analyst, at

jtrosenmolina@ucdavis.edu

. 
UC Davis Forums on the UN SDGs
UC Davis Global Affairs, Office of Diversity, Equity and Inclusion, and Office of Sustainability partner to put on UC Davis Forums on the UN Sustainable Development Goals (SDGs). 
The three-part series of forums is centered around UC Davis engagement with sustainable development across economic, social and environmental dimensions. The forums aim to build a campuswide community deeply committed to advancing the SDGs, and stimulate the creation of a UC Davis community of practice to think and work together and help chart a course for intentional and sustained commitment to the SDGs agenda. 
Grants for Advancing Sustainable Development Goals
Global Affairs, the Office of Diversity, Equity and Inclusion, and the Office of Sustainability offer Grants for Advancing Sustainable Development Goals to promote multidisciplinary collaborations focused on one or more of the SDGs. The purpose of the collaborative SDGs grant program is to advance global conversations and incentivize inclusive collaborations among interdisciplinary teams of UC Davis faculty and international partners to contribute to the achievement of the SDGs.
Millennium Fellowship
The United Nations Academic Impact and the Millennium Campus Network partnered to develop the Millennium Fellowship, a leadership program for students advancing the SDGs within their communities and abroad. UC Davis hosted their first Millennium Fellowship cohort in fall 2018 which consisted of 14 students from interdisciplinary backgrounds who helped initiate the biennial Campus Global Theme. 
Campus Global Theme
The Campus Global Theme program identifies a topic linked to one or more of the SDGs and engages the entire UC Davis community in related discussion, learning, discovery, and action. The inaugural theme of "Food for Thought: Feeding Ourselves, Feeding the Planet" hones in on the global dimensions of food—whether they be socio-cultural, environmental, political, economic, spiritual or human, animal or planetary health related, amongst others.
Global Learning Opportunities
Students can learn about the variety of globally focused programs that UC Davis has to offer by utilizing the Discover Programs search tool found through the Global Learning Hub within Global Affairs.
Local Opportunities
The UN Association of the United States (UNA-USA) is a grassroots organization made up community members dedicated to support the principles and work of the UN. The UNA, Davis Chapter carries out programs and advocacy campaigns that locally address global issues such as poverty, climate change, and human rights violations.
More Opportunities to Come
UC Davis faculty who are involved with the SDGs but have not yet taken the brief survey are encouraged to do so through this online form. Those interested in funding opportunities related to the SDGs and the newly joined UN networks are invited to join the funding email list through Global Affairs. 
As more survey data is collected, more information will become available for finding funding opportunities, collaborators, and for learning more about UC Davis faculty and researchers advancing UN SDGs locally and globally.
How can I contribute to achieving the SDGs in my everyday life? 
If you're wondering how you can "walk the talk" when it comes to the SDGs, the Be the Change Initiative offers guides and toolkits to making a difference in your everyday life.
More specifically, climate change has been identified as one of the most pressing issues of our time as it impacts the well-being of all people across international borders. Although reversing the effects of climate change can be overwhelming, the UN has identified small changes you can make in your daily routine to make a big difference.
What other resources are available to learn more about the SDGs?
Contact Information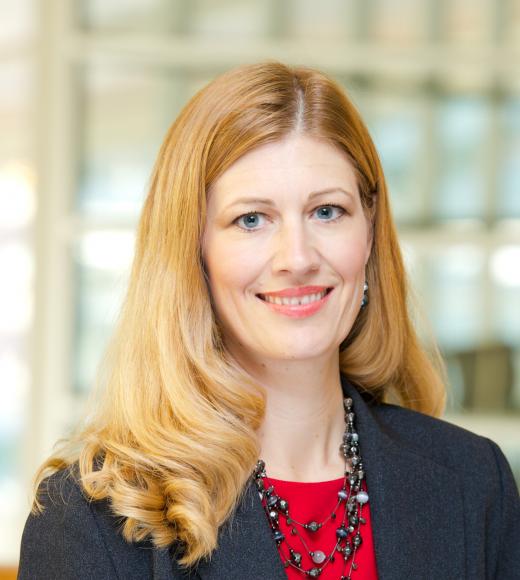 Jolynn Shoemaker
Director of Global Engagements
Global Affairs
jmshoemaker@ucdavis.edu