New Opportunities Open as UC Davis Joins UN Networks
By Bonnie Shea, director of communications, Global Affairs
The University of California, Davis, has recently been accepted to join two United Nations (UN) networks: the UN Academic Impact (UNAI) and the U.S. Chapter of the UN Sustainable Development Solutions Network (SDSN USA). Both networks signify UC Davis' commitment to solving some of today's most pressing challenges—near and far. The networks also generate opportunities for matching the expertise at UC Davis with funding, partnerships and collaborations.
The UNAI, which brings together institutions from more than 130 countries around a shared culture of intellectual social responsibility, provides a platform for UC Davis faculty, researchers, and students to connect with broad UN goals. SDSN USA, housed at Columbia University, is mobilizing colleges, universities, and other leading research institutions in contributing to the UN Sustainable Development Goals (SDGs) in the U.S.
Advancing UN Sustainable Development Goals (SDGs)
According to recent results of a survey that Global Affairs disseminated to faculty, all 17 SDGs—which aim to achieve a better and more sustainable future for all—are being addressed by UC Davis experts. These goals include: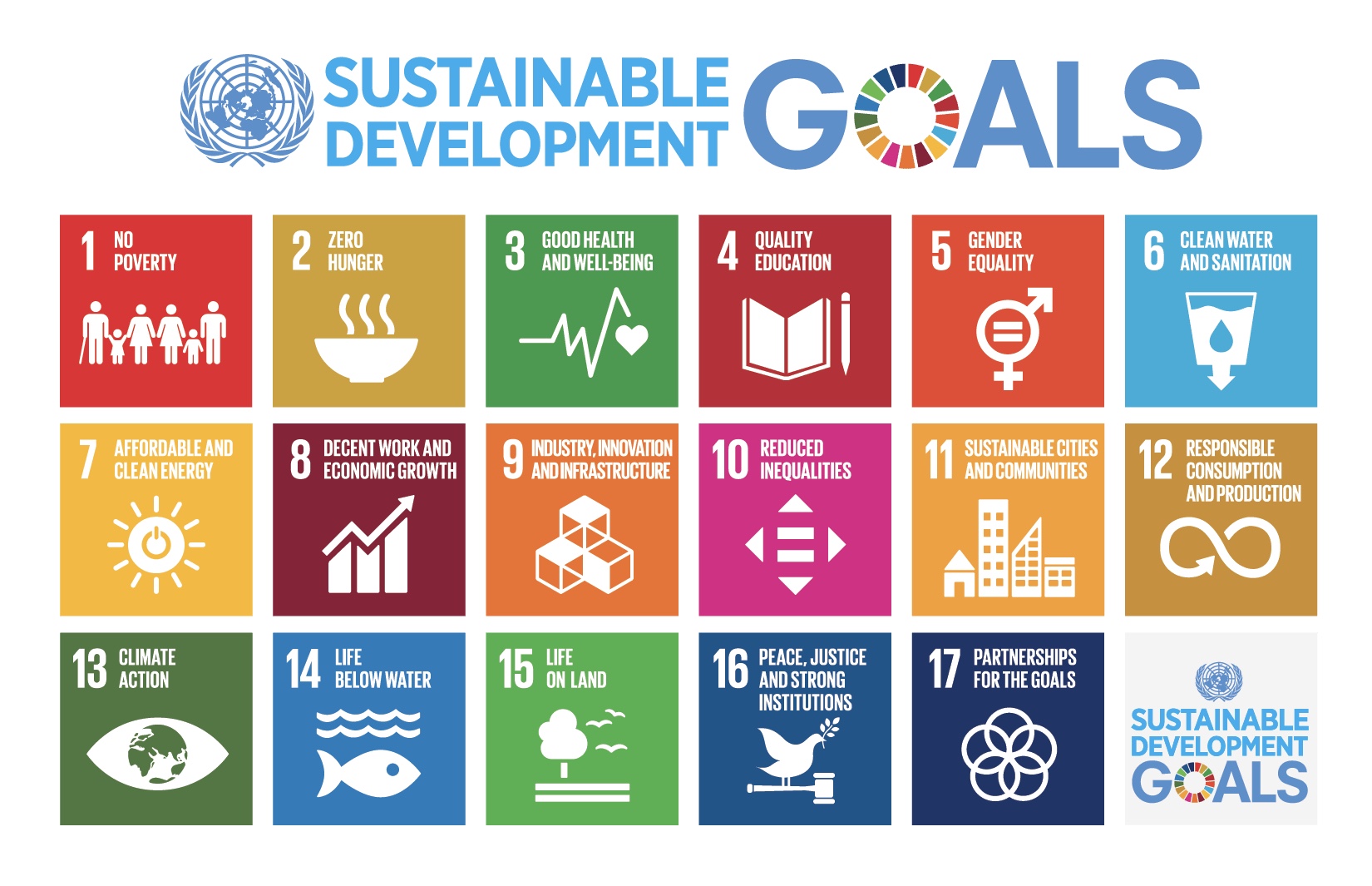 The same survey results show UC Davis subject matter experts from various fields are most connected with Goal 2 (Zero Hunger), Goal 3 (Good Health and Well-Being), Goal 6 (Clean Water and Sanitation), and Goal 13 (Climate Action). 
While the footprint of faculty research, teaching, and service stretches across more than 100 countries, the greatest percentage of faculty surveyed (58 percent) are addressing the SDGs in the U.S.
Researching for Solutions
Ming-Cheng Lo, a professor of sociology, is working towards Goals 3, 10, 12, 13, 14, and 16 in both Taiwan and the U.S. She is studying how marginalized social groups are using diverse cultural and social resources to creatively respond to intensifying natural disasters. Lo also researches inadequacies in healthcare for immigrants and the unique contributions and challenges of healthcare professionals who are immigrants themselves.
Bassam Younis, a professor of civil and environmental engineering, is addressing Goal 6 by developing and deploying locally-made, solar-powered systems for safely disinfecting and reusing water in both Lebanon and the U.S. 
Emma Underwood, a research scientist in environmental science and policy, is working on a new project in Zimbabwe with the USDA Forest Service International Programs that addresses Goal 15 by studying the country's forests by quantifying and valuing the ecosystem services provided by Zimbabwe's forests as well as the socio-economic factors driving changes in forest cover. The methods developed for this assessment have the potential to be applied to other forests and woodlands in southern Africa.
Several goals are being addressed through UC Davis initiatives such as the One Health Institute, a research organization led by Professor of Epidemiology and Disease Ecology Jonna Mazet that is working to solve complex problems related to human, animal, plant, environmental, and planetary health—including Goals 3, 13, 14, 15 and 17. Another is Article 26 Backpack, a project led by Professor and Director of Human Rights Studies Keith David Watenpaugh that is addressing Goal 4 by helping refugees and other vulnerable young people reclaim their right to education with technology. 
Similarly, UC Davis' Institute of Transportation Studies, which is directed by Professor of Civil and Environmental Engineering Daniel Sperling is addressing Goals 7, 11, and 13 through sustainable transportation, especially in cities around the world. Closer to campus, the Center for Regional Change, directed by Associate Professor of Community and Regional Development Jonathan London, is addressing several of the goals in supporting the development of healthy, equitable, and sustainable regions.
Bringing SDGs into the Classroom
Paul Gepts, a distinguished professor of plant sciences and leading plant geneticist, brings his research experience from Africa, Europe, North America, and South America to campus. The 2018 Chancellor's Award for International Engagement awardee teaches a course on crop evolution and biodiversity as essential building blocks for achieving Goal 2 to end extreme hunger.
Reina Engle-Stone, an assistant professor of nutrition, draws from her work in global public health in countries such as Cameroon, Ethiopia, and Haiti to teach a course focused on the role of nutrition within Goals 2 and 3, including the causes and consequences of malnutrition and effectiveness of programs aiming to improve nutrition and health among women and children.
More Opportunities to Come
Faculty who are involved with the SDGs but have not yet taken the brief survey are encouraged to do so through this online form. Those interested in funding opportunities related to the SDGs and the newly joined UN networks are invited to join the funding email list through Global Affairs. 
As more survey data is collected, more information will become available for finding funding opportunities, collaborators, and for learning more about UC Davis faculty and researchers advancing UN SDGs locally and globally.
---
About Global Affairs at UC Davis
Global Affairs brings the world to UC Davis, welcoming more than 10,000 international students, scholars and leaders, and hosting programs that inspire global curiosity, understanding and engagement. Compelled by the valuable outcomes of thinking globally, we make transformative opportunities a reality by supporting the thousands of students and faculty studying and researching internationally—and by facilitating collaborations that tackle the world's most pressing problems through more than 150 international partnerships.
Putting our vision of a UC Davis community that engages, thrives, and leads in this interconnected world into action, Global Affairs is now in pursuit of an ambitious goal: Global Education for All.
Primary Category
Tags