Winter 2022 SDGs at UC Davis Update
UN SDGs Opportunities for Winter 2022
Below are some UN Sustainable Development Goals (SDGs) opportunities (events, competitions, courses, and funding) for Winter 2022. Please share widely and always feel free to reach out with questions and ideas about UC Davis SDG engagement.
Announcements
The Global Affairs SDG Internship provides an opportunity for UC Davis undergraduate students to actively contribute to campus engagement on the UN Sustainable Development Goals (SDGs), gaining knowledge of organizational strategy, campus and external coordination, and communications and analytical skills to support this global agenda. In Winter Quarter, a key focus for the internship will be outreach and events that involve students. 
The Winter Quarter internship call for applications is open to students in all majors who are passionate about the SDGs. Students who participate in the internship will receive academic credit.
The deadline to apply is Monday, January 10, 2022
On December 8, Director of Global Engagements Jolynn Shoemaker and Global Affairs Analyst Tom Rosen-Molina co-presented with Alex Hiniker of Carnegie Mellon University at a workshop, "SDG Progress: On-Campus and Beyond," which was hosted by the United Nations' Academic Impact (UNAI).  UNAI is a UN entity that focuses on strengthening connections between academic institutions and the UN. UNAI includes more than 1400 member institutions in more than 147 countries that reach over 25 million people. UC Davis is a member institution. During the webinar, speakers from both schools detailed how each of their universities supported engagement on the UN Sustainable Development Goals (SDGs), including through the development of Voluntary University Reviews (VURs).  They also provided guidance on the VUR process and how other universities could develop their own VURs.  As of late 2021, UC Davis and Carnegie Mellon are the only two universities to have published VURs. 
Watch the recording of the workshop 
SDG Funding Opportunities 
Global Affairs, the Office of Diversity, Equity and Inclusion, and Sustainability offer grants to promote multidisciplinary collaborations focused on one or more of the United Nations Sustainable Development Goals (SDGs). We expect to fund up to four awards of up to $7,500 this year, including two awards for projects that focus on one or more of the 17 SDG Goals. One award will go to a proposal that is focused on ensuring equal opportunity and reducing inequalities of outcome, including by eliminating discriminatory laws, policies, and practices and promoting appropriate legislation, policies, and action in this regard (SDG 10.3), and one award for CAMPOS/CAMPSSAH scholars.  
Global Affairs announces a call for mini-grant proposals for the 2022-23 Campus Global Theme: Transformative Energies: Repowering and Empowering the Planet. Students can request up to $250, or staff and faculty up to $1,000 for a proposed program or event. A single program or event is only eligible to receive one grant. Proposed programs/events can include speakers, workshops, films or performances, informational videos, virtual tours, or others.  
Extended Deadline: January 10

 
The UC Center for Climate, Health and Equity is announcing an open call for research proposals that address a range of priorities at the intersection of climate change and human health through the Climate and Health Seed Grant Program. The program supports interdisciplinary research projects across the UC system that advance our understanding of the human health impacts of climate change and the climate solutions that advance health equity. Priority will be given to proposals that focus on climate and health equity. Selected proposals will receive one-time, non-renewable funding of up to $10,000 for faculty and fellows, and up to $5,000 for students, during the period March 2022–March 2023.
Letters of intent are due January 15, 2022 
Learn more about the submission requirements 
SDG Events and Programs: Calls for Participation 
On February 16 and 17 2022, Lund University and Universitas 21 (UC Davis is a member) will host a two-day Education Innovation Symposium on the topic Teaching for Sustainability. The symposium will address questions such as: What is the role of universities in advancing the global sustainability agenda through their teaching? What types of competencies and skills do we (in industry) look for when recruiting change agents (our students). The symposium will include discussions, examples of best practice and much more! The main target groups for the symposium are: Educational Leaders, Academic Developers and we will also welcome all those with an interest in the topics covered. Some of the sessions will be open to and involving students.  
 The topics available to contribute to are as follows:  
Teaching for Sustainability

 

Teaching Approaches

 

Faculty Development

 
Further details and registration will be available in January. If you are interested, please email Jennie Konsella-Norene in Global Affairs at jknorene@ucdavis.edu.  
On January 18, 2022, the Sustainable Development Solutions Network (SDSN; UC Davis is a member institution) will host the Global Solutions Forum (GSF) to bring together sustainable development experts from around the world to showcase how they are implementing local initiatives that are advancing the SDGs.  
On February 28–March 4, 2022, University Global Coalition (UC Davis is a member), will host the second annual SDG Action & Awareness Week. This year's plan includes a shared calendar of Sustainable Development Goal-focused events hosted by partners around the world, resources for learning about and taking action on advancing the global goals, and resources to help host SDG-focused events or weeks in your own communities/on your own campus. If you are planning to host an event that week, or interested in hosting one, the guidelines and submission form can be found here. The date/time of event and event focus are very flexible during the week to allow for creativity and participation from around the world. The primary asks are that the event is virtual, free, and encourages action on the global goals. Events will be shared through the UGC events calendar and social media. On January 18, 2022, University Global Coalition will host representatives from four institutions that have planned and executed an SDG Week, month, or series of events on their campus.  The webinar will cover lessons learned, ideas for planning, and options for different levels of effort. Lots of time will be reserved for audience questions and discussion.
Please feel free to contact Jolynn Shoemaker (jmshoemaker@ucdavis.edu) or Tom Rosen-Molina (jtrosenmolina@ucdavis.edu) if you are interested in sharing or planning a SDG Action & Awareness Week event at UC Davis. 
The SDG Academy, in collaboration with our Community of Practice member organizations, aims to host regularly scheduled colloquium events – built around the premise of sharing research and dialogue from our global community. In 2021 and 2022, we open contributions from students enrolled in graduate school programs and early-stage researchers engaging with some element of sustainable development in their personal research. While this is a rather broad heading, we welcome contributions relating to the following themes and beyond: 
Research explicitly engaging with the SDGs at any level  

Research building on themes of the MDGs or SDGs historically  

Thematic work rooted in people, planet, prosperity, peace, and partnership 

Case studies or singular examples from local, regional, national, or international best-practices in embedding sustainable development 
Submit your abstracts for review  
SDG Resources 
2021 United States Sustainable Development Report 
On Tuesday, November 16th, 2021, SDSN USA launched the 2021 United States Sustainable Development Report, SDSN USA's second report ranking the US states on their progress towards the SDGs. The report highlights urgent results, with no state on track to achieve the SDGs by 2030, and every state having at least one Goal and at least 20 percent of its indicators moving away from, rather than towards, SDG achievement. In fact, in order to achieve the SDGs, states need to improve scores by an average of approximately 54 points in the next nine years, according to the report.
Read additional reports from around the world
SDG Academy Online, Self-Paced Courses Available 
New runs of SDG Academy's popular courses started in September 2020 and will remain open for a year, so you can enjoy SDG learning at your own pace. SDG Academy courses found below can be audited for free or students can choose to receive a verified certificate for a small fee.
More resources for online teaching and learning  
More Funding and Opportunity Listings 
Global Affairs regularly shares funding opportunities in support of the SDGs. If interested, you can sign up to the Global Affairs

funding email list

.  
UC Davis is a member of the Sustainable Development Solutions Network (SDSN) and you can also sign up with your UC Davis email address to participate directly in this global network and access a regular list of funding opportunities.

 
Contact Information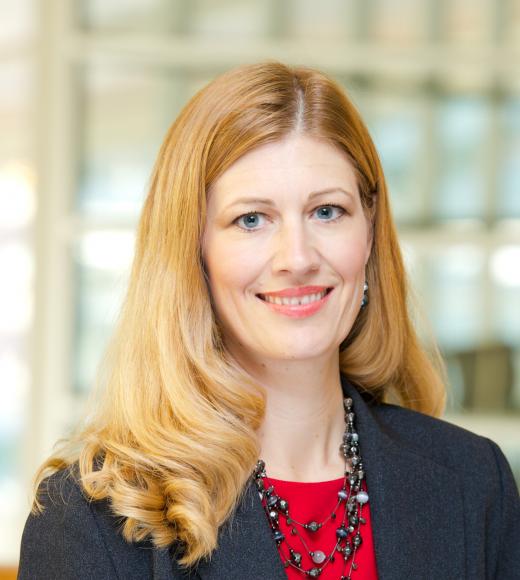 Jolynn Shoemaker
Director of Global Engagements
Global Affairs
jmshoemaker@ucdavis.edu
Primary Category
Tags