Alumni Awards: Honoring 4 UC Davis Stars
By Ashley Han
The Cal Aggie Alumni Association, or CAAA, of the University of California, Davis, today (Feb. 23) announced the recipients of its 48th annual Alumni Awards:
Prem Jain, M.S. '77

Scot Marciel '81

Kimberly A. Dodd, Ph.D. '14, D.V.M. '15

Caroline Flores Cabias '72
Prem Jain, a tech entrepreneur; Scot Marciel, a career Foreign Service officer; Kimberly A. Dodd, a federal veterinary official; and Caroline Flores Cabias, whose public service includes a career in state government and advocacy for disadvantaged students.
They have more in common than their alma mater: They are stars in their fields who are dedicated to improving the lives of others, profoundly impacting the university and the world.
The awards presentation, "A Night at the Aggies," will be virtual, Friday, May 7. All alumni and community members are invited to attend, free of charge. CAAA will announce at a later date how people can watch the online event.
...
Emil M. Mrak International Award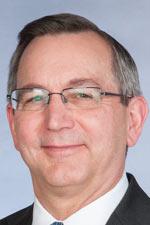 Scot Marciel '81, of Fremont — Scot Marciel's work in public service began during his time at UC Davis, where he majored in international relations, and grew into a career in the Foreign Service, where he has tackled some of the world's most pressing challenges over the last 36 years.
He served as ambassador to Indonesia and Myanmar, and before that as deputy assistant secretary of state for East Asian and Pacific affairs, during which time he also served as the first U.S. ambassador to the Association of Southeast Asian Nations. He was the driving force behind the renewed U.S.-Indonesia Comprehensive Partnership.
Throughout his international endeavors, Marciel has remained connected to UC Davis by using his platform as an ambassador to support UC Davis faculty in advancing their research. He has also welcomed meetings with senior university administrators to strengthen UC Davis' connections in Indonesia and Myanmar.
Marciel takes a holistic approach to addressing the most critical issues faced by the world and embraces the principles of diversity, equity and inclusion to sustain a culture of mutual respect.
...
Read the full article at UC Davis News.
Primary Category
Tags