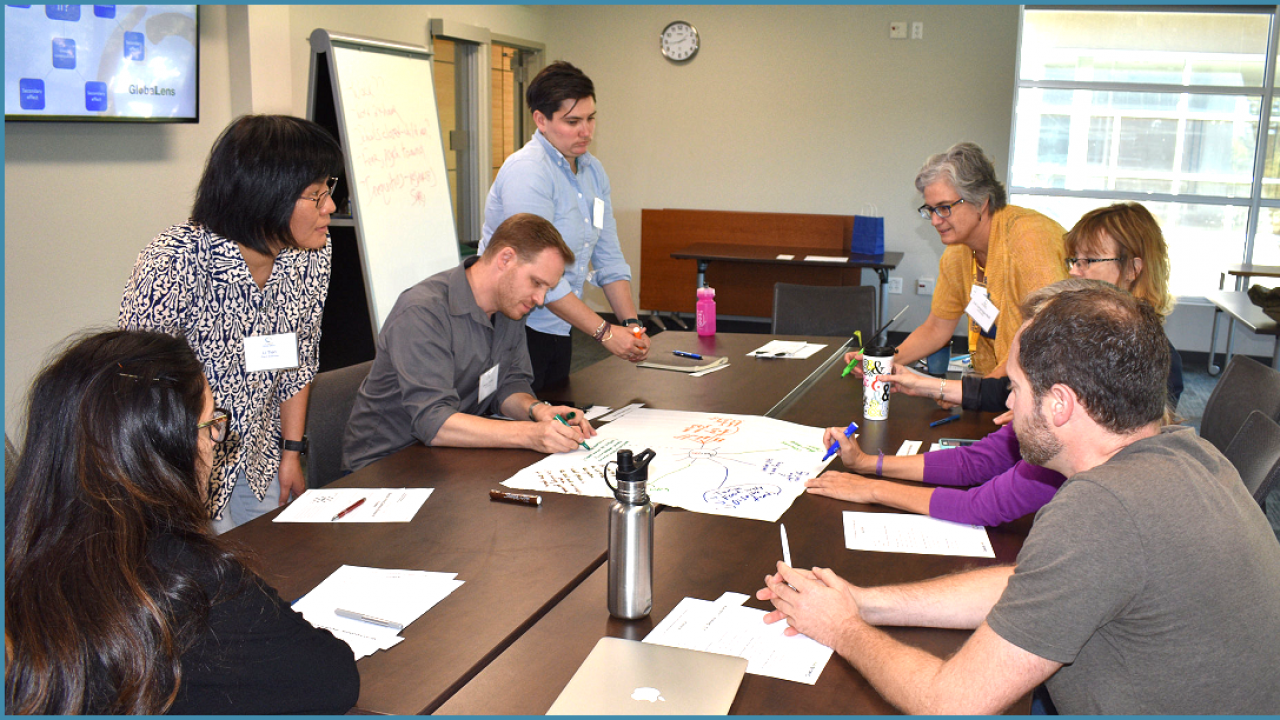 By Ann Filmer, Department of Plant Sciences
"Preparing students for global challenges and opportunities is the goal of a new Curriculum Enhancement through Global Learning program at UC Davis. The program, spearheaded by Global Affairs, provides a professional learning opportunity for faculty to make their course content, teaching, and student experiences prepare the students to address global needs.
Professor Li Tian in the Department of Plant Sciences at UC Davis, is among the inaugural group of 16 faculty participating in curriculum enhancement during this academic year. Tian's class, PLS/SAS 012 covers big-picture issues, challenges, and opportunities related to phytonutrients, medicinal plants, bioprospecting, climate change, food security, genetically modified crops, and biofuels. Science and Society (SAS) classes at UC Davis are designed to teach students to think critically about contemporary science topics."
Read the full story at the Department of Plant Sciences website.
Category
Tags