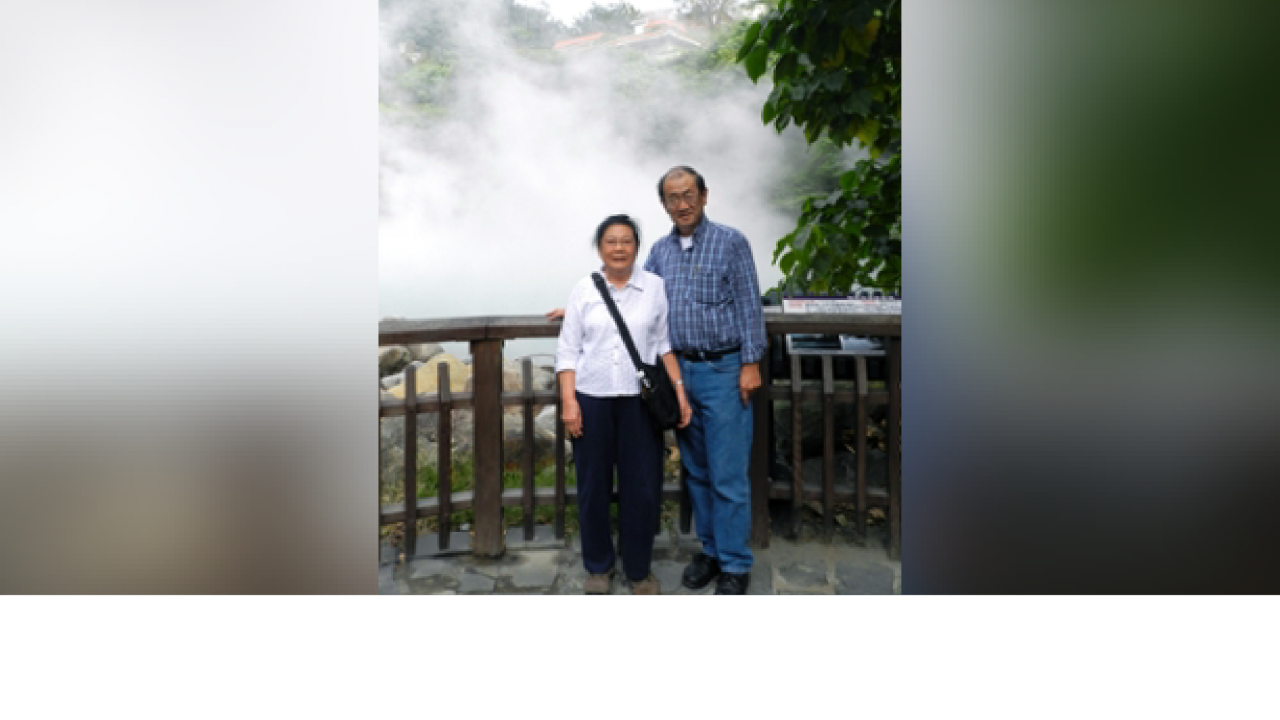 By Yin Yeh, UC Davis, College of Engineering, 2012-13 U.S. Fulbright Scholar to Taiwan
Immediately upon my retirement from UC Davis, I thought about giving something back to both the University that has been my strong support for nearly 40 years and to the world at large. I have been at UC Davis since 1973, starting as a newly recruited faculty in the Department of Applied Science, in the College of Engineering, and ending as Professor and its last Chair prior our being absorbed into other interdisciplinary departments. Earlier, I came to the U.S. in 1949 from China with my parents during the Chinese civil war. Growing up in the U.S., I have often heard about Senator J. William Fulbright, who was always thinking about peace, even in times of war. So when the call for application for a Fulbright Scholarship came from our International Relations office, I eagerly absorbed the introduction and proceeded to apply for a Senior Scholar position with Fulbright Taiwan.
Taiwan is Chinese and yet it is not Chinese. I did not have a chance to visit Taiwan until 2005. My association with this beautiful island nation began with my meeting Professor Arthur Chiou of National Yang Ming University of Taiwan. Both of our research areas focused on "biophotonics", a new field involving the use of light waves or particles to probe materials both biological and biomedical. Representing our NSF-funded Center for Biophotonics Science and Technology in Hong Kong, Taiwan and China at various conferences, my in-depth associations in the Far East grew. I developed an appreciation that in the scientific research arena, the world is very flat already, and excellence can be found anywhere in the world. For the Fulbright project I chose a project that has world impact. Together with my UC Davis colleague, Professor Atul Parikh and my Taiwan colleague, Professor Chien Chou of Chang Gung University, we decided to explore the idea that the very early onset of neuronal cell toxicity involves Amyloid-beta molecules playing an important role in inducing toxicity and cell death. This of course describes Alzheimer's Disease, which still has no definitive cause, but is now the dreaded "old-age" mental disease of world-wide impact. Together we decided to initiate a study using Professor Chou's world-class, ultra-sensitive label-free method to probe the early invasion of Amyloid particles against cellular membranes that Professor Parikh and I can prepare with many variants. I was awarded both the Fulbright Senior Scholar and the UC Davis Edward A. Dickson Emeriti Professorship for 2012–2013. I am deeply grateful for both awards.
A Fulbright award is not simply a grant application that is funded. Fulbright experience is a total one in scholarship and in human interaction.
Indeed, paraphrasing Senator Fulbright's words, "A little shared knowledge can lead to a world with much more understanding and far less conflict" is perhaps even more true now in our age of rapid communication. The Fulbright Taiwan experience included interacting with many Fulbright colleagues who are teachers, educators, artists, musicians, political scientists and economists, each exploring ways to use his or her own expertise to better the world by understanding one another more. We had a private audience with President Ma Ying-Jeou of Taiwan. From that meeting, we learned about his plans for improving relations between China and Taiwan in ways that economically it is advantageous to both sides. We also had a Cross-Strait session with our Fulbright Scholars in China. Again, the theme is that problems of one touch upon many others, and indeed touch all human kind world over.
On a personal scale, I benefited further by receiving an EAP Regional Travel Award and embarked on my first visit to Vietnam, where citizens' aspirations are as high as anywhere else, and their goal is to catch up to China's level of success in approximately 30 years. Indeed, my interaction with the University of Science of the Vietnam National University in Ho Chi Minh City has already led to a successful beginning of international collaboration between that institute and UC Davis in the area of computer science research and education.
In my focal area of research, I was invited by Director Professor Din-Ping Tsai to give six hours of lectures in which I was able to enlighten over 100 graduate students and senior scholars at the Research Center of Applied Science of the ROC Academia Sinica, on the topic of Biophotonics. My collaboration with Professors Chou and Parikh continues today. We have made contributions to two international symposia (China and Taiwan) and I communicate with the Ph.D. student shared between Professor Chou and myself via email and skype. I look forward to new opportunities to reacquaint with the language and culture of this part of the world while we continue to pursue the goals of our joint research.
Category
Tags