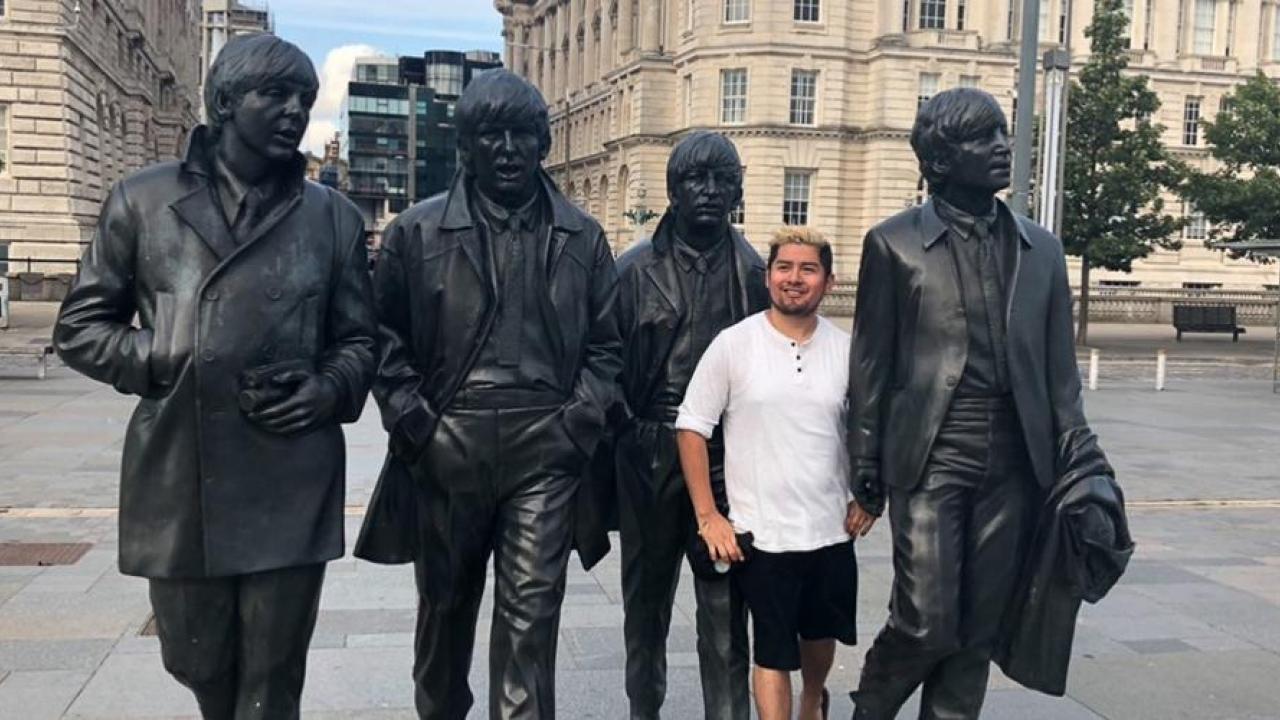 By Ann Meyer, student writer, Global Affairs
Global Experiences Underscore Diversity and Culture in Business
"From his first days at UC Davis, Adrian Gonzales '20 knew he wanted to study abroad. This past summer, his dream became reality as he took his education across the pond, traveling to the United Kingdom to study organizational management amidst the international business world.
A transfer student from San Joaquin Delta College, Gonzales had been taking a variety of courses in Sociology, Economics and Business, struggling to find a major that fit all of his interests. Upon arriving at UC Davis, he was concerned that he would need to double major. However, he quickly discovered the Sociology—Organizational Studies major which combined his interests in Sociology and Economics and offered him a path into business.
As a Sociology—Organizational Studies major, Gonzales studies the ways in which complex and formal organizations such as governments, economies and workplaces operate and how they influence people around the world. 
"The sociological perspective is crucial for working in today's multiethnic and multinational business environment," he said.
He is also completing a minor in Technology Management, a program which enables the development of both soft skills, such as intercultural communication, and hard skills, such as preparing financial budgets and forecasts. 
While his academic and career goals emphasize diverse viewpoints and multicultural literacy, his personal desire to explore the world and broaden his perspective has been largely inspired by his family. A first generation college student and the son of Peruvian immigrants, Gonzales' upbringing has been immensely impactful on his educational pursuits."
Read the full piece on the UC Davis What Can I Do With My Major? Blog.
Category
Tags