UC Davis Humphrey Fellowship: Winter and Spring 2020 Review
By Adrien York, student writer, Global Affairs
While 2020 has been an unprecedented year, the 2019-2020 cohort of UC Davis Humphrey Fellows persisted in accomplishing their goals of professional development and cultural exchange. Throughout January, February, and some of March, the fellows were still able to maintain their usual schedule of site visits and professional experiences. Once shelter-in-place orders were issued by local counties and states, and travel was restricted, the program quickly adapted to carry out the rest of their professional development courses virtually while doing all they could to still serve the Davis community.
January
Many of our fellows celebrated the New Year's holiday together before getting back to their schedule of professional experiences and development courses.
One of the fellows, Ojja Martin Albert Kapaya of South Sudan, who is interested in natural resource management, started his year off in Rocky Mountain National Park in Colorado. There, he went to the famous Crow Creek trailhead.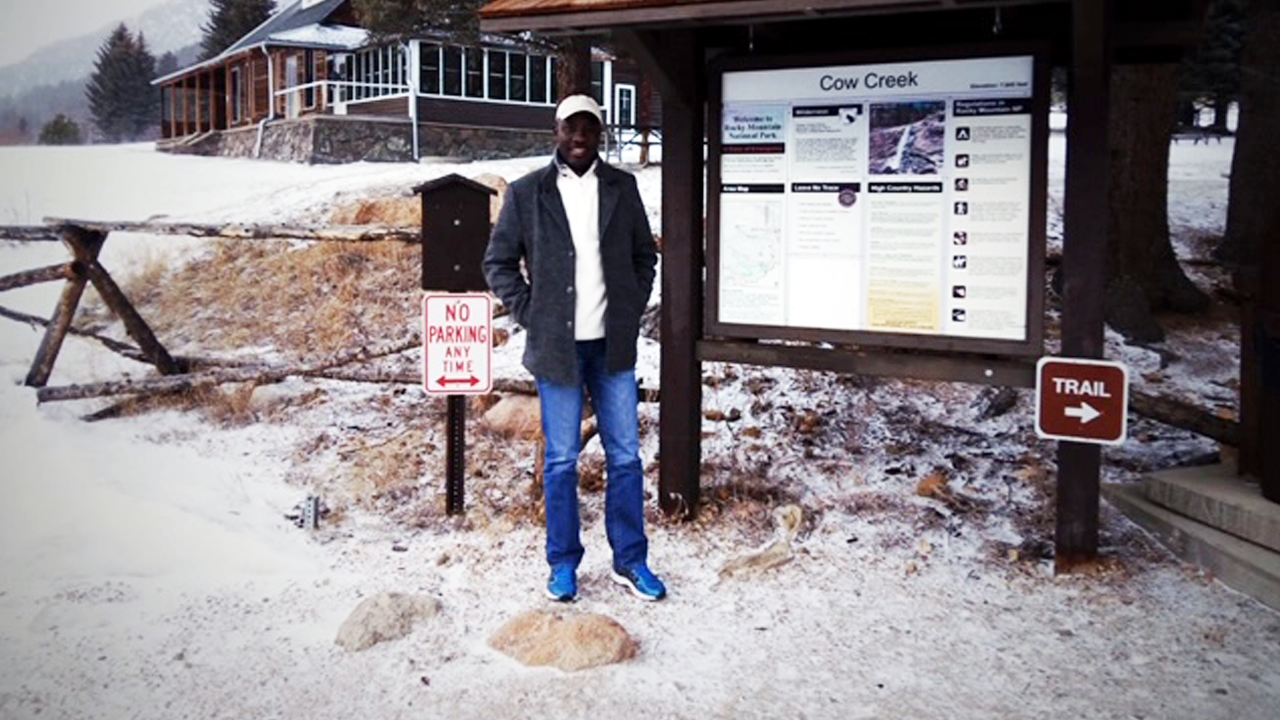 Back in California, the rest of the group visited Berkeley and the Lawrence Berkeley National Laboratory. Famously located in the Berkeley hills, the fellows took advantage for the clear January day to document their trip to the world renowned lab with a fun photo.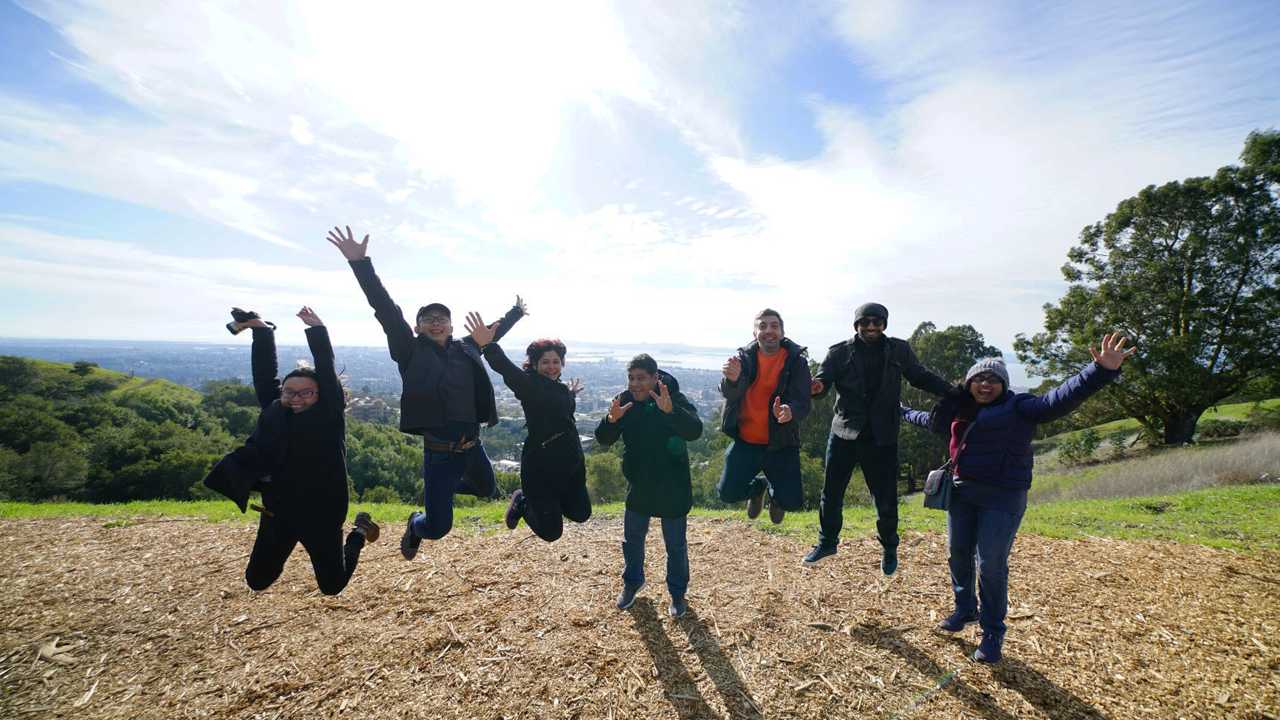 As Winter Quarter began on the UC Davis campus, the Humphrey Fellows stayed involved as scholars by taking part in a graduate course in International Agricultural Development. They learned a number of project planning and evaluation skills from the course, and their participation and collective knowledge of international practices made the class even more enriching for the other students taking the course.
February
Adapting to the global climate surrounding COVID-19 and preventing transmission, the fellows participated in many outdoor activities. From planting native plants at Cache Creek Conservancy to going for hikes in between professional activities, they enjoyed the California outdoors.
In February, the fellows enjoyed a site visit in Napa where they explored a sand table model. While on their trip, after learning that Mount Helena is the tallest mountain in the Napa Valley, they decided to hike it to get a better view of the environment.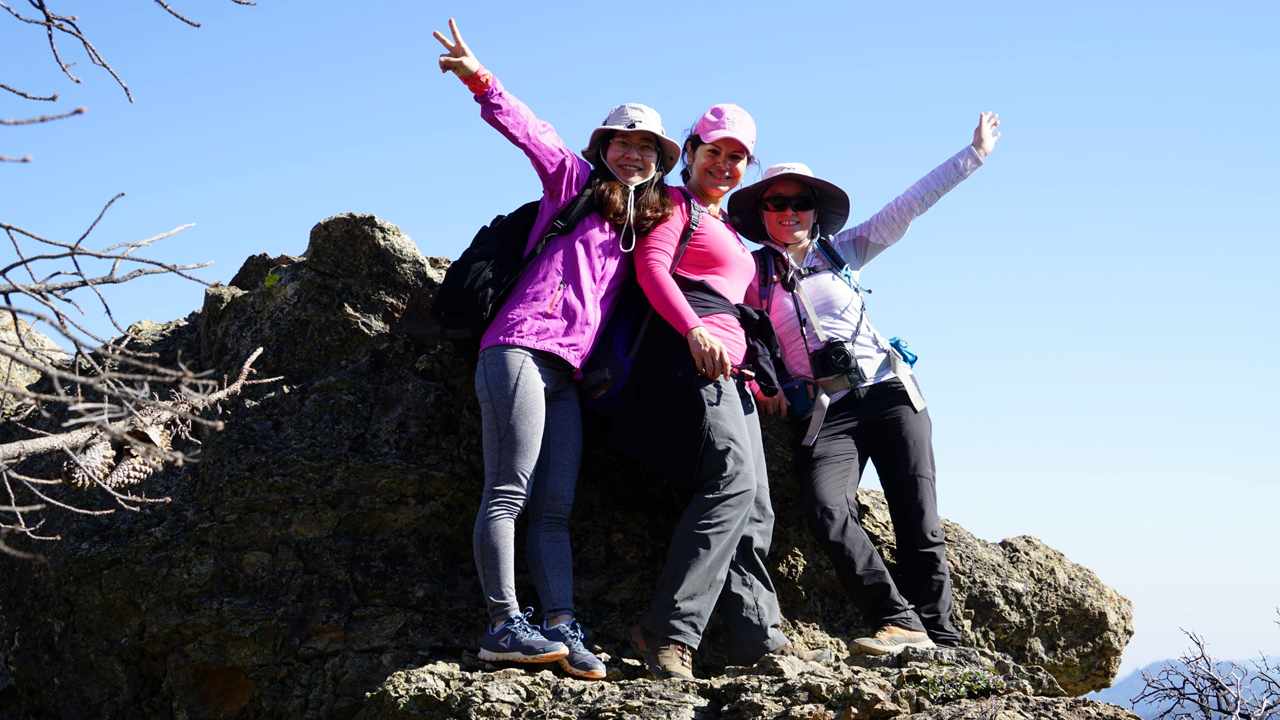 Back on campus, the fellows got the incredible opportunity to meet Institute of International Education (IIE) President and CEO Allan E. Goodman when he visited UC Davis. UC Davis Global Affairs hosted an update on the state of the field of higher education, presented by Dr. Goodman. Given that IIE nationally manages the Hubert H. Humphrey Fellowship, it was an honor for the fellows to meet Dr. Goodman.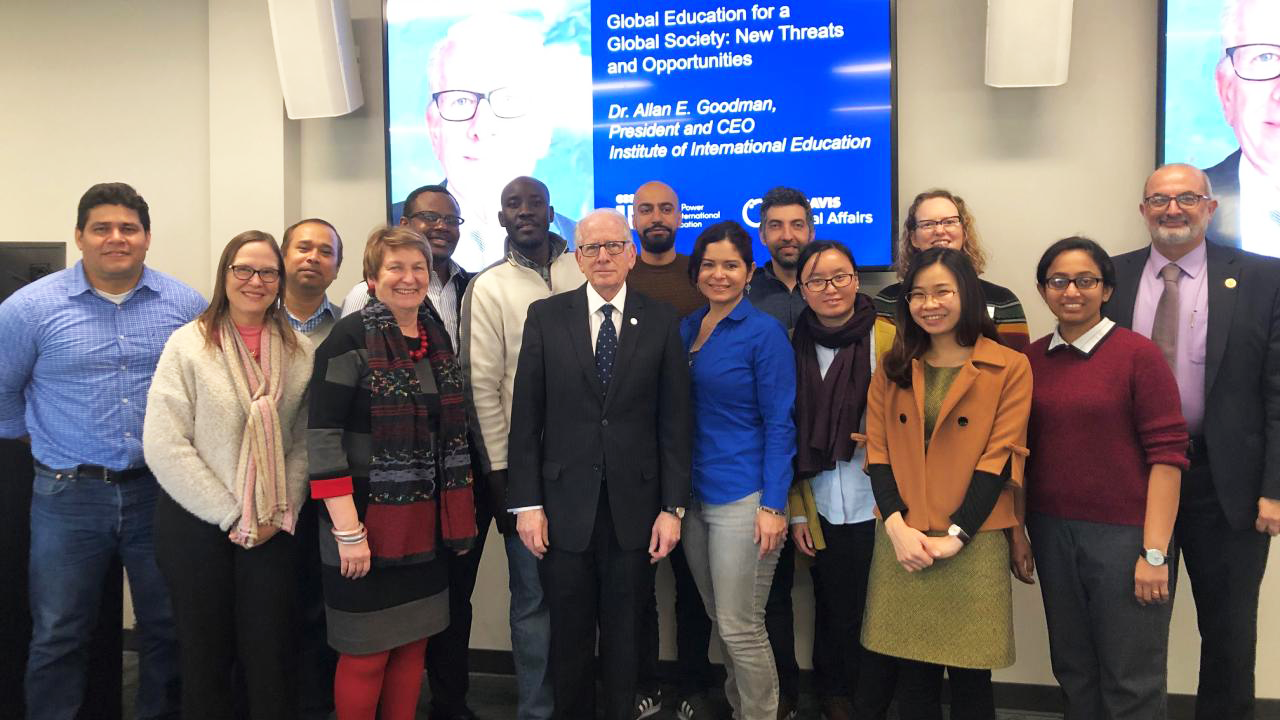 The fellows completed several workshops and learned a multitude of skills in their time in Davis. One of those workshops was a Hubert H. Humphrey Enhancement Workshop on Strategic Negotiation Skills. The fellows, including Alain-Georges Moukoko, a judge from Gabon focusing on environmental justice, received certification for completing the workshop and learning advanced negotiation skills.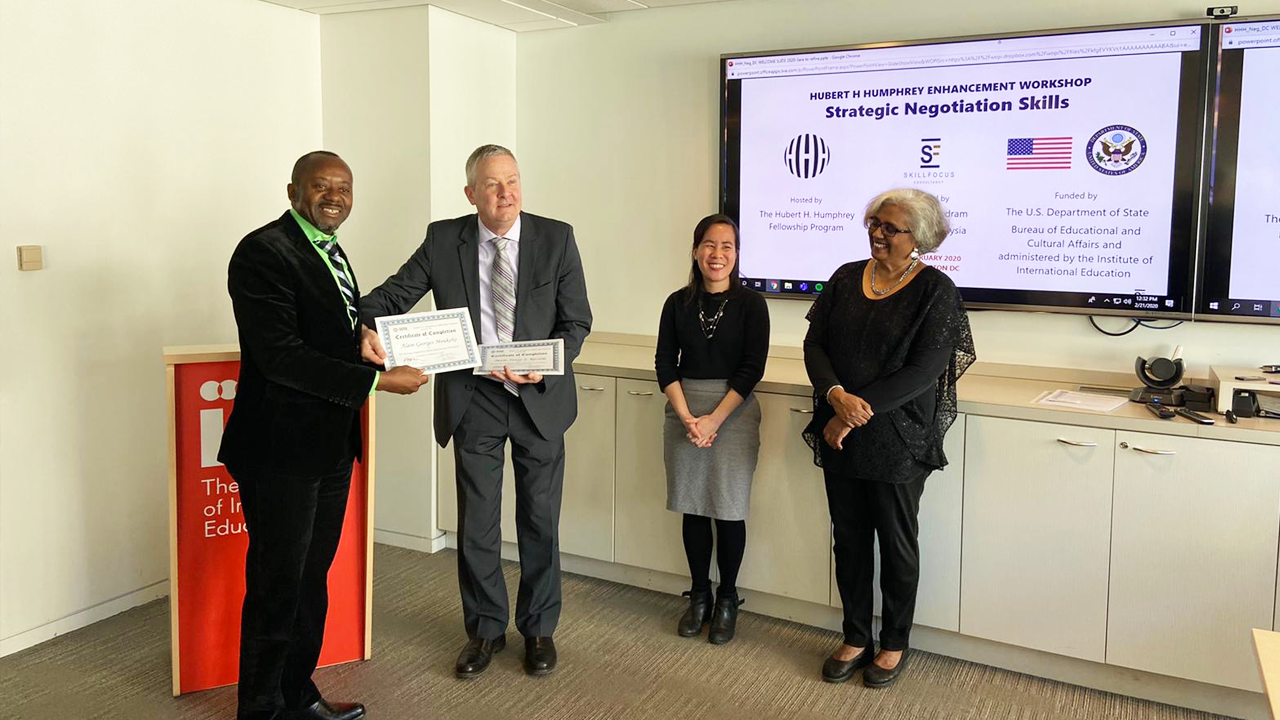 March, April, May
In March, before shelter-in-place orders were issued in Yolo County, UC Davis Global Affairs hosted the fifth annual International Connections Reception to reward and celebrate global engagement on the UC Davis campus. Fittingly, as part of the global community at UC Davis, the Humphrey Fellows attended.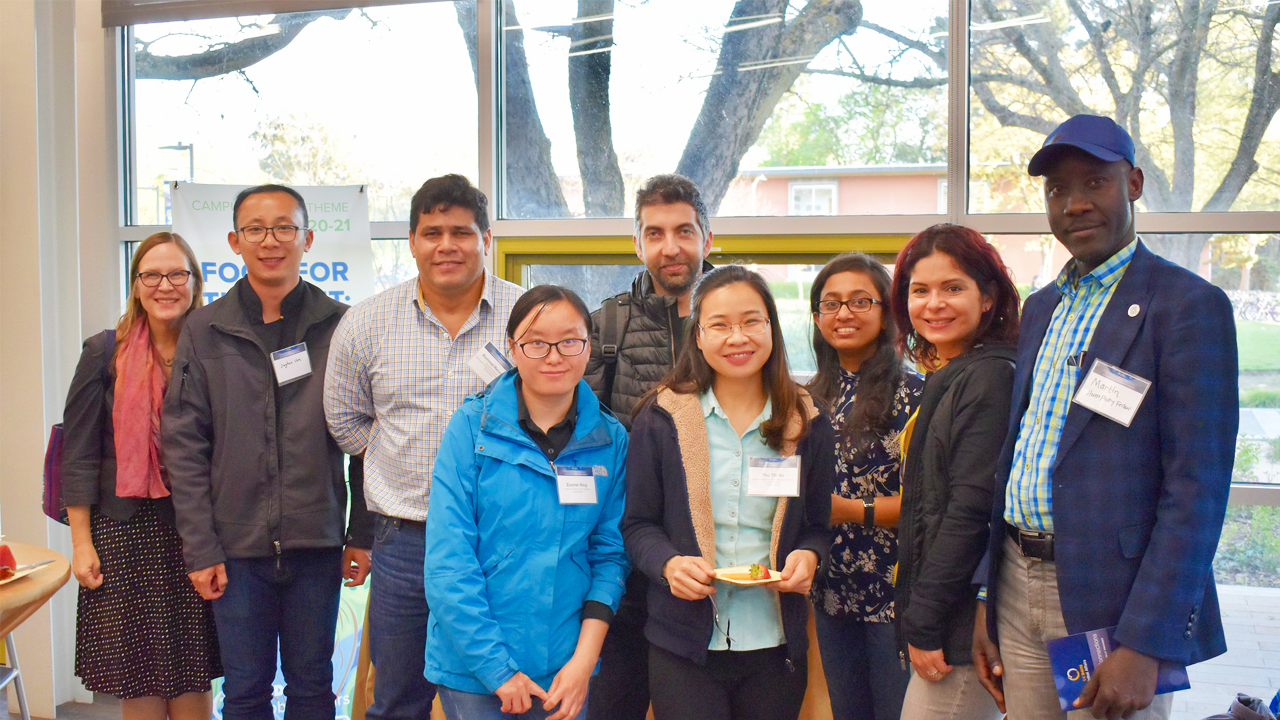 The pandemic quickly changed things. With the future uncertain, fellows had to make the decision to pack up and return home, or stay in Davis. There was a chance that their countries could close borders, and no one was sure how long the shelter-in-place orders would last. Some fellows flew home, and many stayed. This transformed the program from the world coming to Davis to Davis coming to the world.
With restrictions on in-person meetings and gatherings, the program continued with a transition to remote learning. Lessons were adapted to be virtual, and professional development experiences became webinars. Through remote learning tools such as Zoom, the fellows were able to maintain the collaborative nature of their program.
As shelter-in-place orders remained in effect for the remainder of their fellowship program, the fellows found new ways to help the Davis community. They contributed to the community in a number of ways. Fellow Thu Thi Vo, a disaster risk reduction specialist from Vietnam, helped Yolo County (Davis is part of Yolo County) with daily pandemic briefings.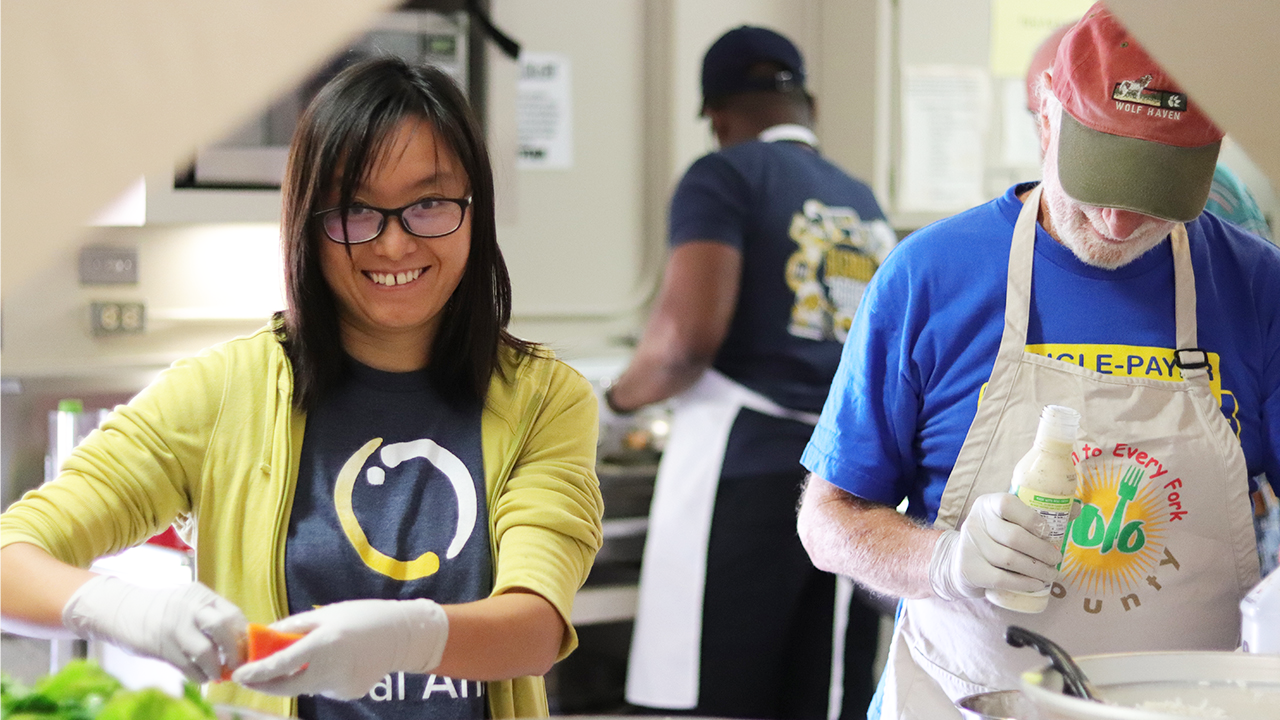 When the pandemic worsened, many elderly and/or immunocompromised residents were rendered unable to safely complete their grocery shopping. The Yolo Food Bank intervened. Already the provider of food and meals to residents of Yolo Country struggling with hunger and food insecurity, Yolo Food Bank was inundated for requests for help. The non-profit organization had to create a new approach to delivering food across the county. Many Global Affairs affiliates, including Humphrey Fellows Isaam Chariag, Fabrice Inkonkoy, and Zuomei Ning (pictured above in 2019), jumped to volunteer. The fellows drew from their experience using geographic information systems to support food deliveries to these populations.
In the later half of the 2019-2020 fellowship term, Hubert H. Humphrey Fellowship faced unprecedented global challenges. The program was called to adapt in unique ways, and though the fellows faced hurdles, they finished out their year with new methods of programming and collaboration. In a similar fashion, the Humphrey Fellows closed out their 10-month program with a virtual graduation celebration in May—some joined from their home countries—with family and friends of the program.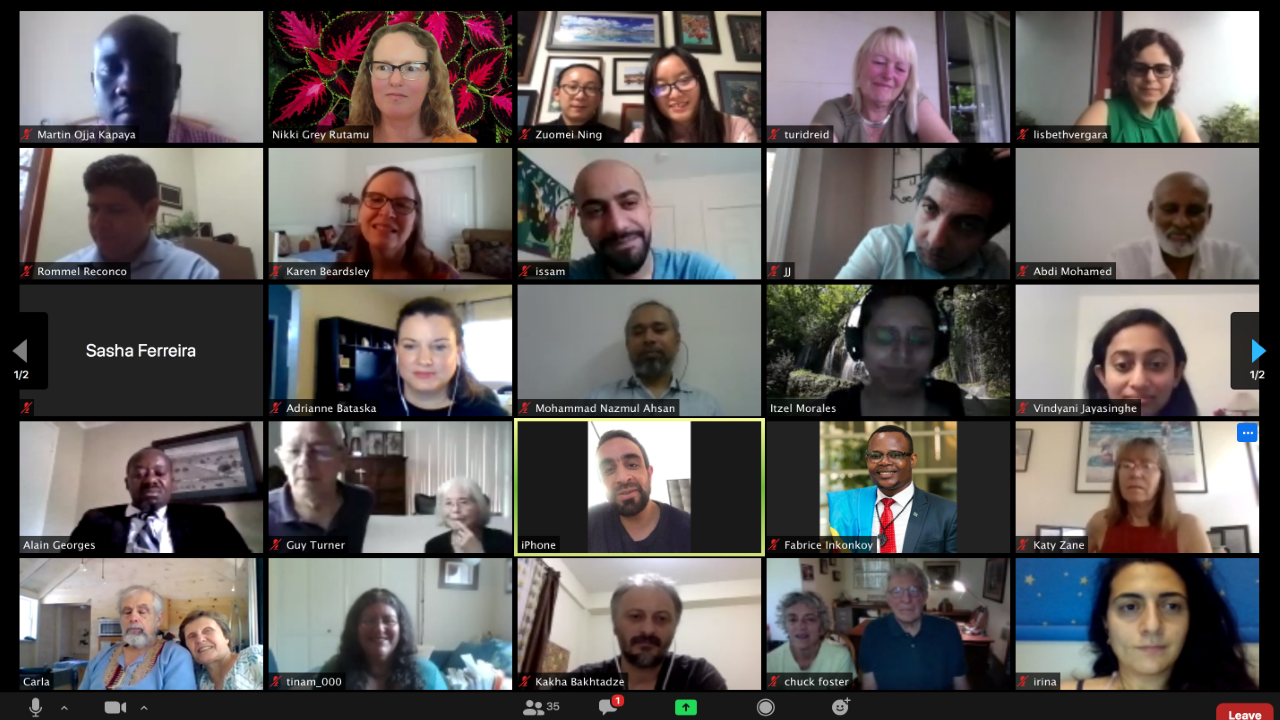 ---
About Global Affairs at UC Davis
Global Affairs brings the world to UC Davis, welcoming more than 10,000 international students, scholars and leaders, and hosting programs that inspire global curiosity, understanding and engagement. Compelled by the valuable outcomes of thinking globally, we make transformative opportunities a reality by supporting the thousands of students and faculty learning and researching globally—and by facilitating collaborations that tackle the world's most pressing challenges through more than 150 global partnerships.
Putting our vision of a UC Davis community that engages, thrives, and leads in this interconnected world into action, Global Affairs is now in pursuit of an ambitious goal: Global Education for All.
Primary Category
Tags