Igniting Hope: 2021 Mandela Washington Fellows Call for Global Change
As part of the six-week 2021 Mandela Washington Fellowship, UC Davis Fellows participated in Ignite Talks, a series of three-to five-minute speeches delivered by the Fellows regarding their specific professional projects, future plans, and inspirational advice they feel the world could benefit from. Eager to share what they learned in the Fellowship and what matters they feel are most pressing, Fellows had the opportunity to use their Ignite Talks to define themselves both professionally and personally. From challenges faced in early childhood to the state of forests and climate change, each talk found common ground in humanitarianism and the Fellows' ultimate goal to make the world a better place for all.
Below is a collection of excerpts from some of these inspiring Ignite Talks in which the Fellows discussed their current projects, hopes for the future, and inspiration that all people can benefit from in these challenging times.
The New Kind of Agricultural Model That Namibia Needs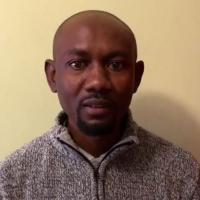 Tangeni Shituleipo Hangula is an agricultural food engineer who works tirelessly to make food security and agricultural sustainability a reality. Working as an overseer to the Development Aid from People to People Vocational Training School, Hangula is passionate about building up his students' agricultural skills as well as influencing their attitudes towards organic food production. Hangula hopes that with an alternative food production system, Namibia will achieve complete food security that will one day inspire the world to follow in its footsteps.
"We cannot continue farming and producing food just as usual because we are at risk of climate change as a country…it's only imperative, then, that we as a nation adopt a food production model and agricultural model, a new kind of agriculture for the country, that is environmentally aware, that is socially just, that is also environmentally viable."
"This [new] model is agroecology. This model is based in agricultural principles, it's a model that is environmentally aware, it's a model that works with nature, not against it. A model that welcomes and values traditional knowledge and cultural knowledge applied to food production."
The Fragile Phase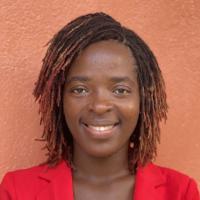 Bridget Kowo is a planning officer at the Division of Planning and Policy of the Ministry of Agriculture of Liberia, where she supports policy implementation aimed at food security and agricultural prosperity for smallholder farmers. She has worked for several years as a food security and agricultural professional, in which she has provided technical support for the design of agricultural programs. She is passionate about women's involvement in agriculture and promotes new livelihood opportunities for disenfranchised women and girls in her country. Kowo used her childhood experiences of adversity to create an inspiring Ignite Talk that highlighted how life's crossroads shape us. 
"The fragile phase, the phase where we start to discover ourselves. This fragile phase can either make or break us."
"At a very young age…I began to focus on reading because a book does not require its reader to 'fit in' in order to read it. At 13 years of age, I was fascinated about books about plants. When my neighbor noticed, she decided to help me develop my interest by purchasing more books…I wish she had lived to see how her impact during my fragile phase influenced the person I am today… Even though my work as an agriculturist is time-consuming, I still find time to invest in the lives of teenagers in my neighborhood because I want to help shape their fragile phase into years of focus, determination, and hard work."
Communities Taking on Safe Water Access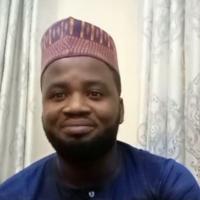 Moshood Jeffery Ogunwoye is a geologist and public health professional who is focused on making clean water accessible to all. Through grassroots organizations like Water, Sanitation, and Hygiene (WASH) he is able to mentor young people interested in becoming part of WASH and help them achieve a more secure and sustainable future. Noticing that women and girls are the most impacted by the absence of safe water, Ogunwoye uses this platform to encourage their participation in leadership roles in water management to combat the gendered inaccessibility to natural resources. 
"My country, Nigeria, has seen gradual progress over the past decade in terms of access to basic water supply, but inequality has skewed this progress…Although women and girls… are responsible for collecting water in most rural communities in Nigeria, they are ironically underrepresented in management and decision-making processes that are aimed at improving water access in these communities."
Mental Health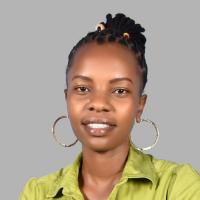 Esther Anyona is a supervisor at the Ministry of Transport, Roads, and Public Works in the Machakos County government in Kenya. Working with Akili Dada, an international women's leadership organization, Anyona encourages young women to pursue careers in traditionally male-dominated academic spaces like STEM (science, technology, engineering, and mathematics) to combat gendered stereotypes that may result in negative mental health and to guide the next female leaders of Africa.
"How do we manage our mental health? The answer lies in knowing what we can and can't control. Focus on what you can control and realize it. Practice self-care. What is it to you? Is it exercise, yoga, and nature walks? Spend time with loved ones, read a book in your favorite spot. Sleep well, meditate, and above all, be kind to yourself. Know that it is okay to not be okay. Be open to sharing your frustration."
Clean, Green Cooking Alternatives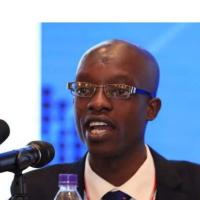 Chipampa Chola is a renewable energy officer in the Zambian Ministry of Energy. His passion for a more sustainable future led him to form the Zambia Scaling-up Renewable Energy Program and the Sustainable Energy for All action plan, both invested in helping Zambians access sustainable and renewable energy.
"Wood fuel contributes significantly to climate change. The rate of extraction of forests fast surpasses the regeneration. And yet wood fuel continues to be the principal source of energy for cooking in many developing countries. To minimize these effects, I try to educate tinsmiths so that they are able to design more efficient, clean cookstoves. These stoves…can save up to 1.6 tons of carbon emissions."
"It is our collective responsibility to switch to cleaner fuel for cooking. That changes as late as yesterday but starts with me and starts with you."
Women's Health Issues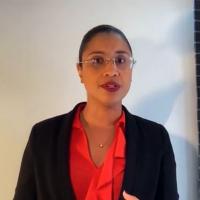 Claudia Silva is a medical doctor with more than seven years of experience working in leadership roles at primary and secondary care health institutions. Noticing the unequal level of medical care that men and women were receiving, Silva has worked tirelessly to educate the women in her communities about their bodies and health to build up their collective voice against medical malpractice. Silva plans to promote sustainable health policies as well as making healthcare more accessible to all.
"Education is fundamental when you're working with people… and you really want to make an impact. I have worked with different women in different stages [of life]…and I have had real results by listening to them, paying attention to their deepest concerns, but more importantly, spending time educating them. Education is key."
---
About Global Affairs at UC Davis
Global Affairs brings the world to UC Davis, welcoming more than 10,000 international students, scholars and leaders, and hosting programs that inspire global curiosity, understanding and engagement. Compelled by the valuable outcomes of thinking globally, we make transformative opportunities a reality by supporting the thousands of students and faculty learning and researching globally—and by facilitating collaborations that tackle the world's most pressing challenges through more than 150 global partnerships.
Putting our vision of a UC Davis community that engages, thrives, and leads in this interconnected world into action, Global Affairs is in pursuit of an ambitious goal: Global Education for All.
---
About the Mandela Washington Fellowship
The Mandela Washington Fellowship is a program of the U.S. Department of State with funding provided by the U.S. Government and administered by IREX. For more information about the Mandela Washington Fellowship, visit mandelawashingtonfellowship.org and join the conversation at #YALI2021.  
Primary Category
Tags