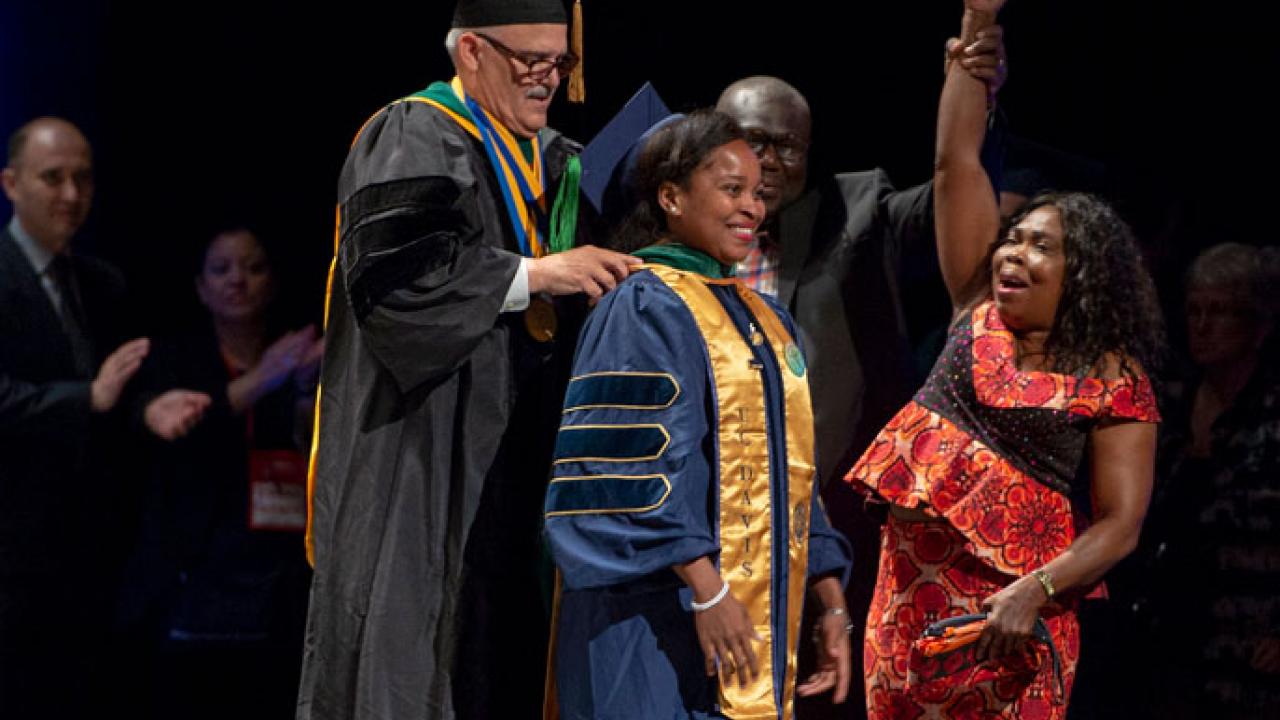 By Nicole Freeling, UC Newsroom
"Many would consider Lucy Ogbu-Nwobodo's story as one of uncommon hardship. She sees it as one of extraordinary luck.
"Mine is a Cinderella story. But with many more fairy godmothers," she says.
As an adolescent, Ogbu-Nwobodo came to the U.S. from Nigeria, in hopes of pursuing an education and becoming a doctor. She imagined a life of opportunity and comfort. Instead, she endured years of maltreatment and exploitation at the hands of her host family. On the cusp of escaping to college, she discovered one night that they had never processed her immigration papers. With no legal status, her college dream evaporated.
Now, 16 years after graduating high school at the top of her class, the newly-minted M.D. is heading to a residency at Harvard and Massachusetts General Hospital, with plans to practice psychiatry for the poor and underserved.
"The thing that really saved me is that I had so many people who helped me. Teachers who took an interest in me, people who knew my story and became my mentors and advocates."
Many of those people were there to cheer her on this spring as the UC Davis medical school graduate realized her long-held dream."
Read the full story at University of California News.
Category
Tags