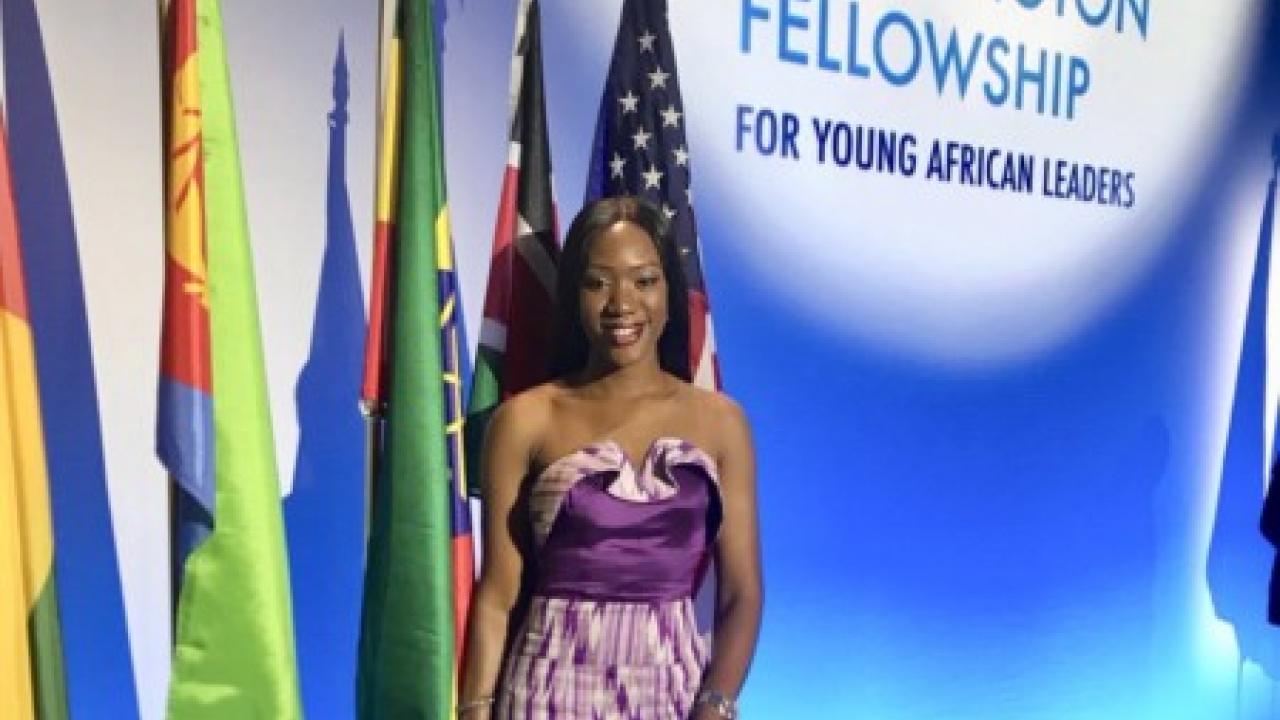 By Adaku Ufere, 2018 UC Davis Mandela Washington Fellow
"I was inspired to apply for the Mandela Washington Fellowship by an article I read on BellaNaija about a former Fellow in 2016. By a weird twist of fate, here I am in 2018 writing about my own experience, which may inspire someone else to apply, get in, and chronicle their own experience too. Life is unfathomable.
The Mandela Washington Fellowship for Young African Leaders is the flagship program of the Young African Leaders Initiative (YALI) that empowers young people between the ages of 25-35, through academic coursework, leadership training, and networking. In 2018, there were over 60,000 applications; and after rigorous screening and interviews by the United States Government, the Fellowship provided 700 outstanding young leaders from Sub-Saharan Africa with the opportunity to hone their skills at a U.S. higher education institution, with support for professional development after they return home.
The institutes focus on leadership and skills development in one of three tracks: Business and Entrepreneurship, Civic Leadership, or Public Management.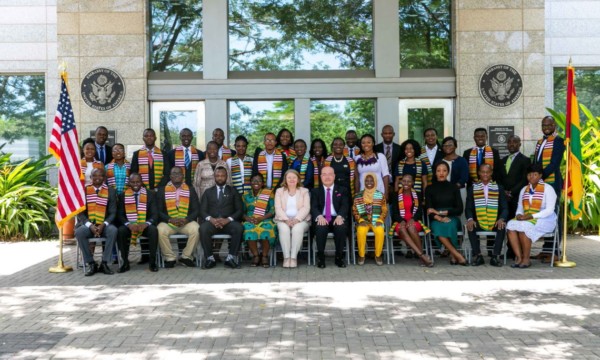 My work involves effecting social change, by exploring the relationship between energy access and gender-based violence through international development organizations, so I was placed in the Public Management track at the University of California, Davis. I had the most unique experiences of my life in the six weeks I spent there.
700 Fellows from every single sub-Saharan African country were split into cohorts of about 25 Fellows and sent to 27 different US colleges. At UC Davis, we ended up with 25 people from 17 different African countries who spoke different languages, had different backgrounds and experiences. Our cohort was made up of biotech engineers, research scientists, climate change experts, water quality scientists, agricultural engineers, aquatic scientists, veterinary doctors, PHD holders, lecturers and one energy lawyer. It was a mix that proved to be confusing in the beginning, chaotic as it progressed. By the end, we created a family.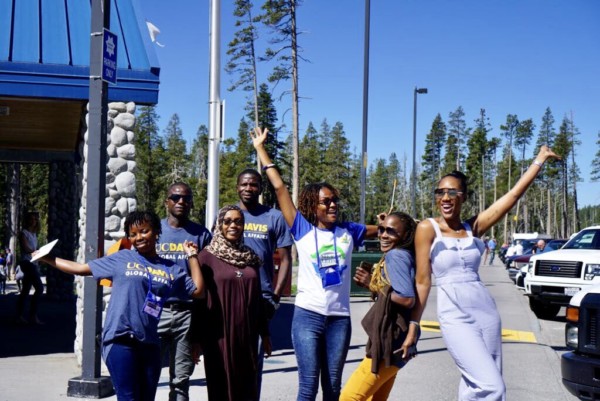 From Day 1 of the Fellowship I tried my best to chronicle our activities as best as I could in a Twitter thread which can be viewed on my account @AdakuUfere but it needs to be experienced to understand the full impact.
The Public Management institute at UC Davis, "Managing Globalization: Public Policy and Development in the 21st Century," was organized by UC Davis Global Affairs. It included programming focused on public finance and planning, public relations and transparency, community engagement, and policy evaluation.
Before we arrived we were sent a detailed schedule. I remember reading it and wondering how exactly I would survive the next 6 weeks; it looked punishing. The schedule consisted of academic coursework, site visits, recreational activities and leadership, team building, and professional skill workshops.
We had classes from 9am to 4-5pm on energy, agriculture, water and air quality, policy, government, law, finance and climate change. The classes included group projects, assignments and public presentations.
Being a Mandela Washington Fellow is an investment that never stops paying off. You are able to receive world class education within and outside your field of study, gain practical, hands-on experience, receive the best leadership and skills building training, learn American best practices as regards policy, politics and governments, make amazing connections around Africa, and still come back to a network that supports your continued success."
Read the full blog post at Bella Naija.
Category
Tags