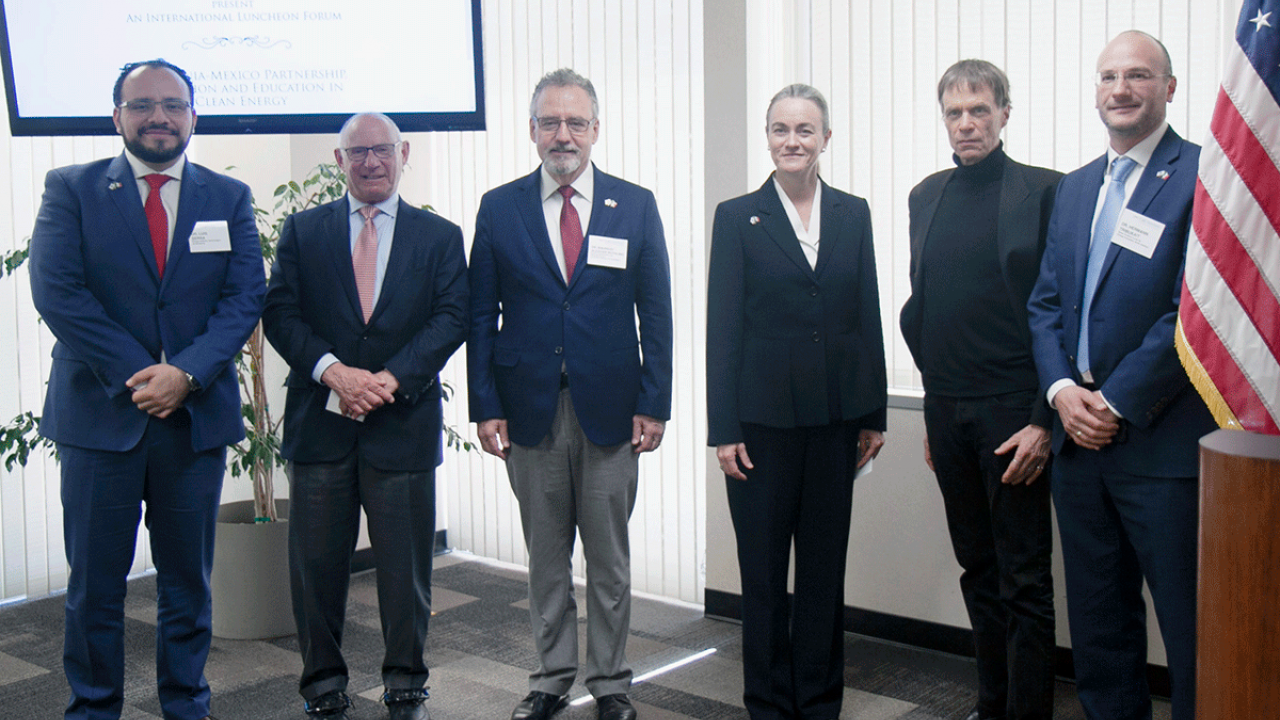 By Susanne T. Stirling, CalChamber
"Energy projects that are helping foster innovations in California and Mexico were highlighted this week at an international luncheon forum co-hosted by the California Chamber of Commerce and the Consulate General of México of Sacramento for nearly 100 guests.
The May 1 luncheon was part of the Ninth Annual California Mexico Advocacy Day, which works to increase the relevance of Mexico's relationship with the United States and the State of California.
Serving as moderator for the session was Dr. Hermann Tribukait, representative of Sener-Conacyt Funds for  Energy Innovation in North America.
The featured panelists were:
Dr. Michael Siminovitch, director, California Lighting Technology Center at the University of California, Davis;
Dr. Mauricio Alcocer Ruthling, director of the Center for Sustainability and Renewable Energy at the Universidad Autónoma de Guadalajara; and
Dr. Luis Serra, executive director, Energy Initiative at Tecnológico de Monterrey."
Read the full story at the California Chamber of Commerce website.
Category