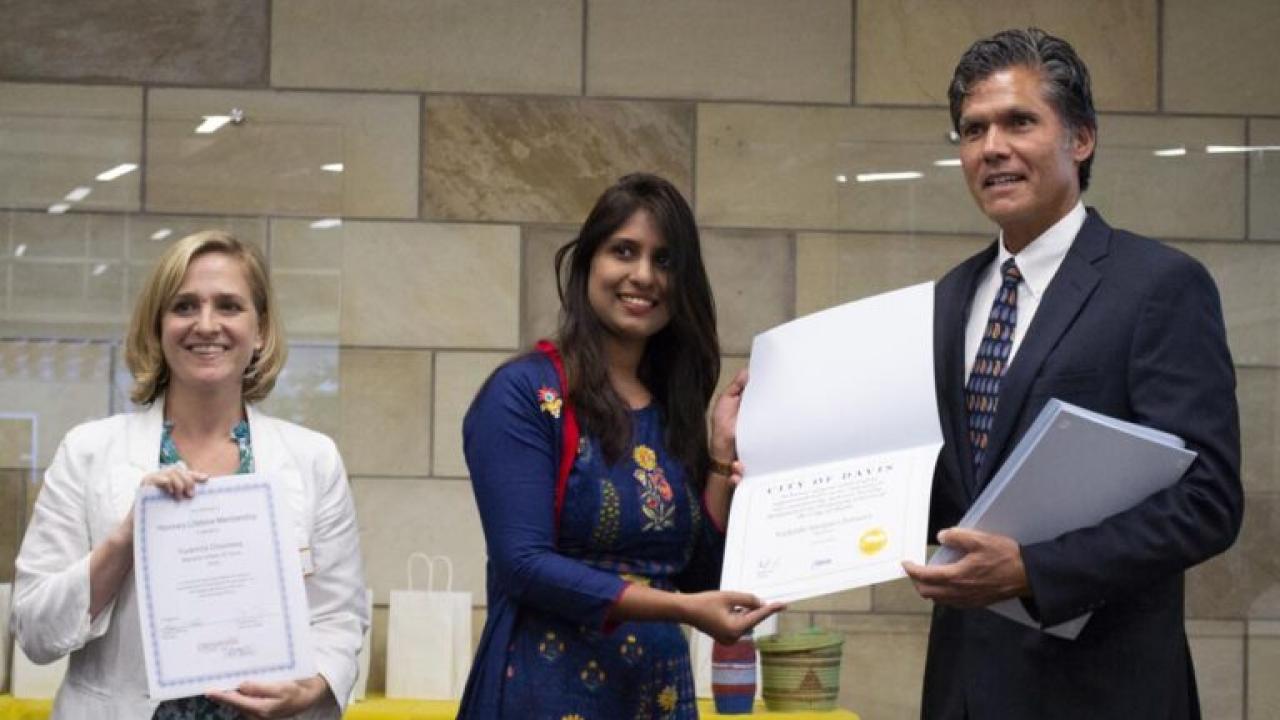 By Caleb Hampton, The Davis Enterprise
"On June 19, UC Davis welcomed 24 young African professionals for its six-week Mandela Washington Fellowship. The fellows, all leaders in their respective fields, will be in Davis through July 28 for a program organized by UC Davis Global Affairs. This year's fellows are the fourth cohort that UC Davis has hosted since its inaugural fellowship in 2016.
Representing 18 African countries, the Mandela fellows are leaders in a variety of fields. The fellowship focuses on public finance and planning, public relations and transparency, community engagement, and policy evaluation.
"We are here on a mission. Our simple mission is to do the best we can, to learn as much as we can to improve our countries," said Ikechukwu Iwuala, a fellow from Nigeria, at a reception at the UC Davis International Center on June 28. "We do all of this in the spirit of Nelson Mandela. His life teaches us about the sacrifice, the forgiveness, and the inner strength it takes to serve well in public service."
...
Joanna Regulska, the Vice Provost of Global Affairs, made it clear in her welcome remarks at the reception on campus that the program is mutually beneficial. "Not only do our fellows develop their skills, competencies, and connections through their time here, but our UC Davis and greater communities certainly gain from hosting these amazing young leaders."
Read the full story at The Davis Enterprise.
Category
Tags