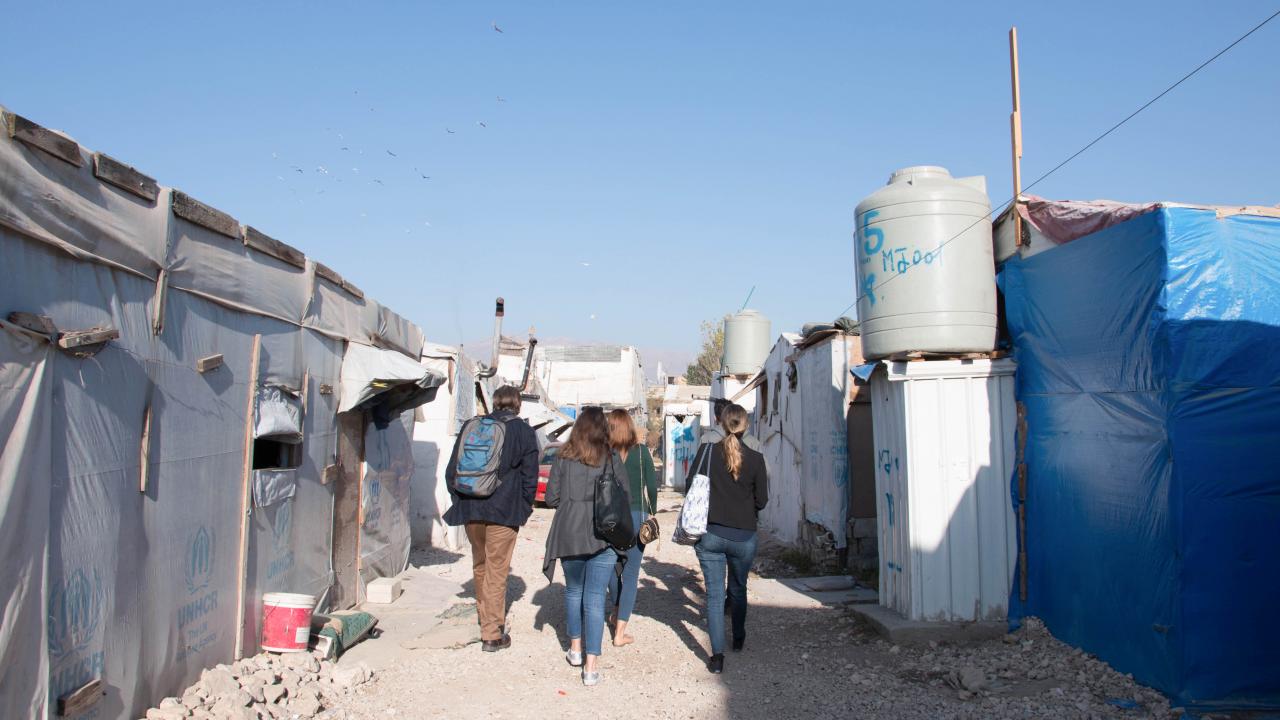 By Keith Davis Watenpaugh, Professor and Director of UC Davis Human Rights Studies and Director of Article 26 Backpack™
Dr. Hana A. El-Ghali, Senior Program Coordinator, Education and Youth Policy Research Program, Issam Fares Institute for Public Policy & International Affairs, American University of Beirut
Melanie Gottlieb, Deputy Director, AACRAO
"In 2013, the second year of the war in Syria, I sat across a table from a young engineering student in Jordan's Zaatari refugee camp. She told me of the problems she had encountered applying to local universities. Repeatedly she had been told she couldn't even start the process because she didn't have an official transcript. Reaching into her backpack, she pulled out a folder with a copy of a piece of paper that listed her most recent grades and courses, saying, "But see! I have just a few more classes to graduate."
Like many refugees, this almost-engineer had secured in her backpack evidence of her substantial educational achievement. The documents were among her most prized possessions because she expected that institutions of higher learning outside of Syria would accept them and allow her to continue her studies from where she had left off. That expectation was frustrated by the realities of the tightly regimented world of university admissions and a confusing array of bureaucratic policies that often serve to cloak prejudice and discriminatory practices against refugees."
Read the full article at IIE Networker.
Category
Tags