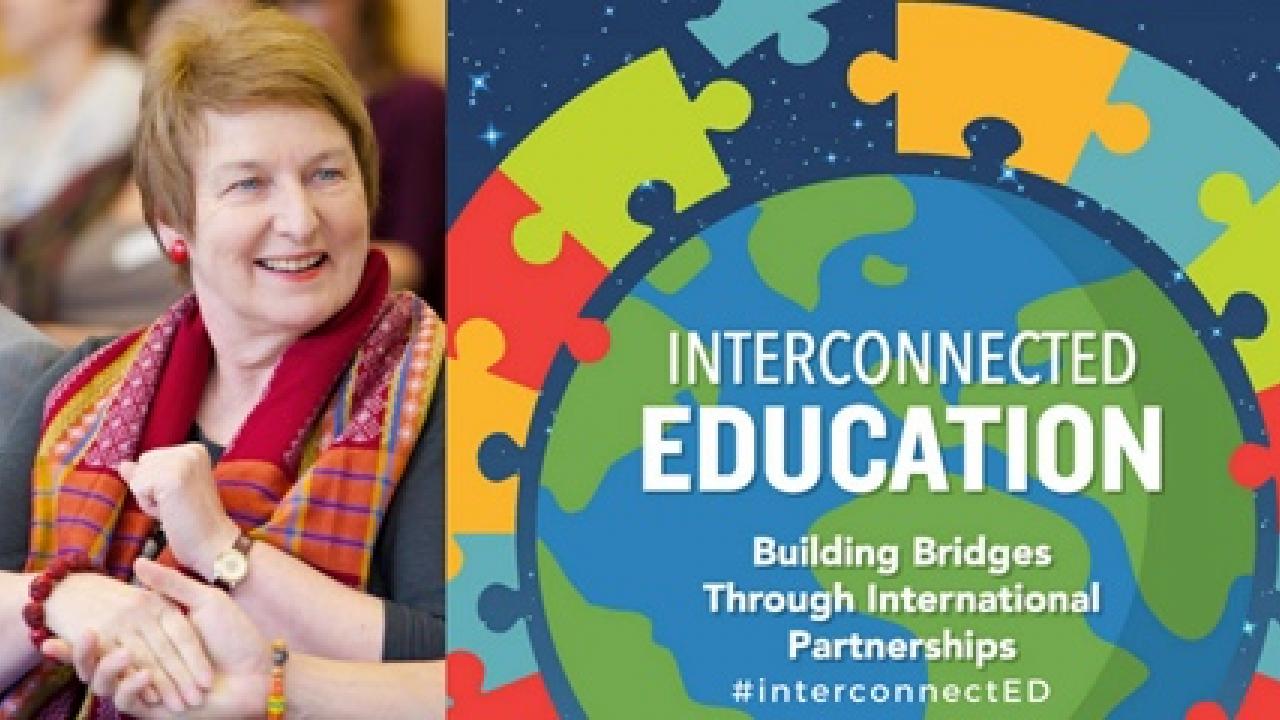 By Joanna Regulska, Vice Provost and Associate Chancellor of Global Affairs and Professor of Gender, Sexuality and Women's Studies, University of California, Davis
"Over the past decades, the role of university partnerships has gained great currency. Partnerships play a critical role in collaborative faculty research, student global learning, cultural exchange, and engaging in solution-oriented projects that address global challenges.
A model based upon transformational and strategic partnerships with a wide range of participating actors has come to be preferred over one based upon narrow partnerships with one faculty member's engagement. This does not mean that narrower partnerships do not bring value to the partners; however, the complexities of today's world require multifaceted partnerships—ones through which multiple stakeholders construct a web of connections and linkages. Such an approach provides greater benefits to diverse groups of students, faculty, staff, and communities around the world. The versatile forms of these partnerships yield numerous opportunities, but they also require patience, commitment, and a long-term vision. 
Advancing Institutional Missions, Together
The University of California, Davis (UC Davis) put this transformational approach into practice through a strategic partnership with the University of Sydney. Since the partnership was launched in 2015, two rounds of joint funding to support collaborative research were announced. The partners held research workshops, created a staff mobility program, shared ideas and approaches to strategic planning, and developed opportunities for student experiential learning through the UC Davis Global Education for All initiative and the University of Sydney's Global Mobility and Real-World Projects. These activities advanced institutional missions in a multidimensional way. 
Embracing a Diversity of Partnerships
Given the complexity of today's global challenges, academia must partner with government and industry as well. In 2016, UC Davis hosted a Mexico-California Energy Efficiency Workshop, which brought together higher education, government, and industry leaders to facilitate new opportunities. Discussions led to collaborations, joint projects, and even awards from Mexico's Ministry of Energy (SENAR) and National Council for Science Technology (CONACYT) for UC Davis to partner with Mexican institutions on energy efficiency and clean energy research. Another UC Davis partnership is with the Commonwealth Scientific and Industrial Research Organization (CSIRO) in Australia to advancefood production, agriculture, and health and bio security research. A joint workshop in 2018 in Australia focused on synergistic research in these areas and opportunities to partner on related United Nations Sustainable Development Goals.
Integrating Technology and Experiential Learning
Partnerships can be tremendously enriched when they move beyond the confines of the university, particularly when educating the next generation of globally-aware leaders. The partnership between Meijo University in Japan and UC Davis connects engineering students through joint assignments in mechanical engineering and in a manufacturing design competition. Japanese students visit UC Davis, where both groups of students have an opportunity to showcase their projects and be evaluated by faculty from UC Davis and Meijo University. Learning is not limited to academic assignments, but continues through travel, networking, a competitive showcase, and an evaluation.
Action research projects make it possible to connect students, faculty and local leaders in addressing community priorities. A cohort of UC Davis students had the opportunity to engage with Nepalese students in a transdisciplinary, intercultural, and international learning experience. Groups of students at UC Davis and three Nepalese universities worked with faculty members at their universities, while simultanioulsy connecting virtually. At the end of the quarter, UC Davis students travelled to Nepal and worked together with the Nepalese students and local leaders on many joint projects in rural communities, including mapping a village irrigation network and planning for women's social entrepreneurship. Together, the students represented many family and diaspora ties, diverse disciplinary backgrounds, and a multiplicity of languages, class, caste, ethnicities, genders, and age groups.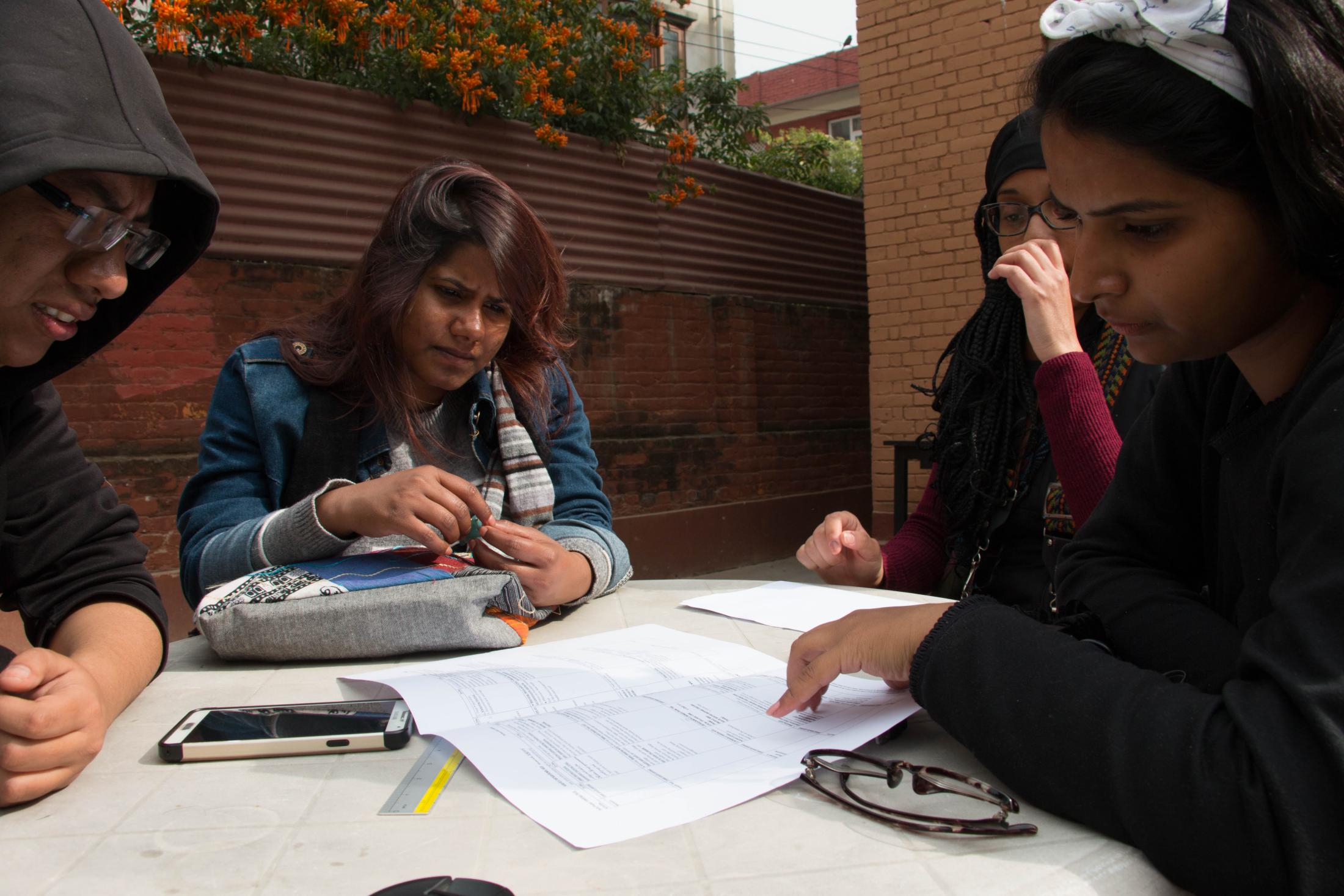 Engaging Faculty and Staff
Although they are often overlooked, university staff members are critical to partnership building. Staff exchanges with partner institutions build morale, enhance professional development, and offer new partnership opportunities. Through UC Davis staff exchanges with partners in Europe, Asia, and Australia, colleagues spend a month at a partner institution office. Through the Faculty and Staff Ambassadors program, faculty and staff members with already-planned international travel, enhance current partnerships and build new ones for UC Davis. As one example, a professor of psychology formed new research collaborations and introduced UC Davis to prospective Fulbrighters during a trip to Chile. In providing an overview and answering questions face-to-face, this faculty member's visit led to prospective Fulbright students applying to UC Davis programs. In addition, both of these opportunities engage staff and faculty members in the international mission of the university and provide valuable professional experiences.
In all of these cases, having joint action plans, building trust, and nurturing individual relationships are critical to the success of international partnerships. Enhanced cultural awareness, increased understanding of individuals and community, and mutually-benefical research and student learning opportunities are only a few of the outcomes that come from multifaceted partnerships. In today's interconnected world, this cultural learning and bridge building is more important than ever."
Read the full piece in the IIE Networker - Fall 2018 Magazine.
Category
Tags