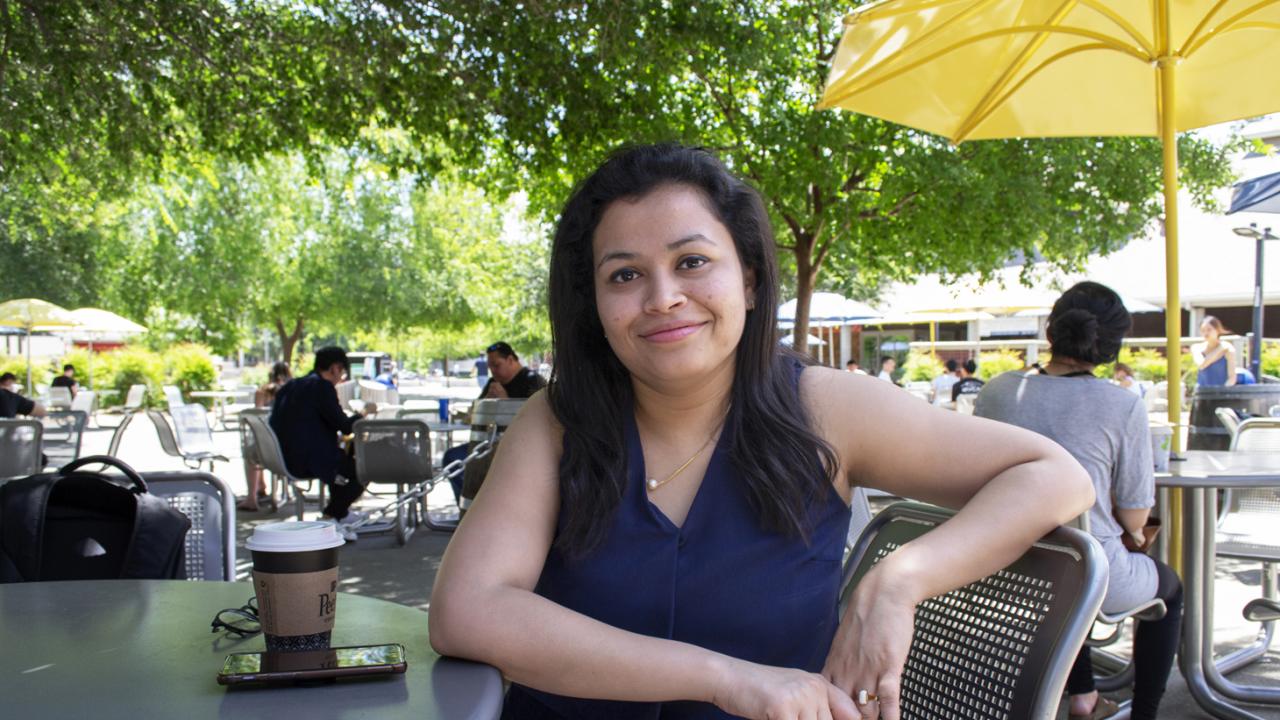 By Caleb Hampton, The Davis Enterprise
"In 2012, after earning her bachelor's degree from a college in India, Aditi Gupta got a job as a project engineer for an information technology company in Pune. Four-and-a-half years later, Gupta realized her position at the IT company was not maximizing her potential.
"I felt I could do a lot more," Gupta says. She wanted to make a career change, and decided to apply for a master's program at the UC Davis Graduate School of Management.
When she arrived at UCD two years ago, Gupta didn't waste time. While earning her master's, she served as the president of two clubs that promote social responsibility in business. She also dove headfirst into her program, learning about new industries, attending workshops and conferences, even meeting billionaire Warren Buffet at one point, all while working part-time as a teaching assistant.
Gupta saw studying at Davis as a unique experience, and felt compelled to make the most of it. "I come from a very small town," she says. "As a person who did not get enough opportunities when I was growing up or when I was in school back in India, when I got to Davis, I just utilized everything, whatever I got." She says her dedication paid off. "I just improved a lot in terms of presenting myself and growing my confidence and working with different people," Gupta says.
Every year, UC Davis welcomes thousands of international students like Gupta, offering them academic and career growth opportunities that are hard to access in many countries. International students make up 16 percent of undergraduate students and 30 percent of graduate students at UC Davis. 
...
In 2017, UC Davis launched an initiative called Global Education for All, which aims to provide students with international and intercultural learning experiences, whether they study abroad or not.
"The idea is that every UC Davis student develops the kind of intercultural skills to be successful in the future," Young says. Having a campus where students from all over the world come to study is a big part of that. "For California residents, the opportunity to meet people from other cultures, to understand that not everybody in the world has the same outlook or values is a really important part of their education."
Read the full piece at The Davis Enterprise.
Category
Tags