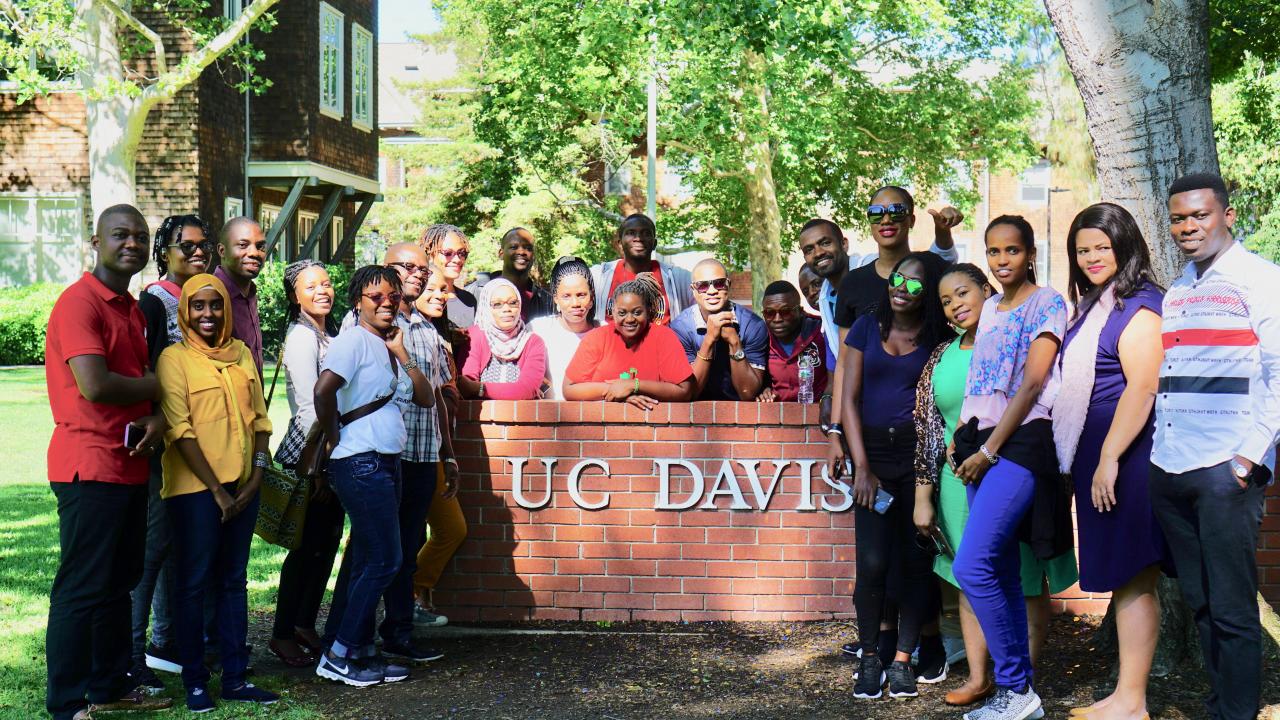 By Bonnie Shea, UC Davis Global Affairs
"For the past two summers, UC Davis Mandela Fellows have come to the university to learn leadership in energy policy. This year's young African leaders will take part in a Public Management Institute.
Arriving this past Thursday and staying through July 27, 24 Mandela Fellows from 17 countries will participate in a program through UCD Global Affairs which includes programming focused on public finance and planning, public relations and transparency, community engagement and policy evaluation.
The program for this latest cohort of Mandela Fellows — led by Peter Hartsough as the academic director of the institute, and Jennie Konsella-Norene, as the administrative director — integrates the opportunities of UCD, Sacramento and California, ending with an annual summit in Washington, D.C."
Read the full story at the Davis Enterprise.
Category
Tags