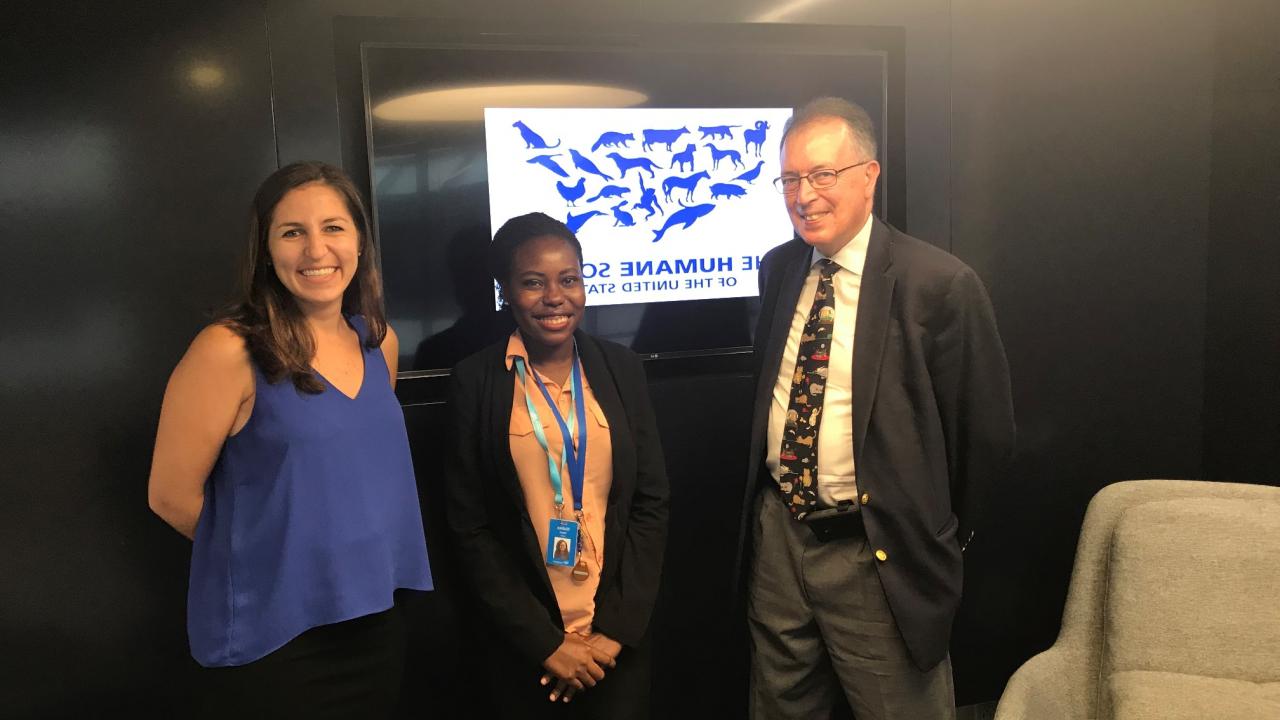 By Dr. Joannishka K. Dsani
"I was placed as an intern with the Humane Society Veterinary Medical Association (HSVMA) through the prestigious Mandela Washington Fellowship and it has been a life-changing experience. The Fellowship is a U.S. government funded flagship program by the Young Africans Leadership Network (YALI) which was started by President Barack Obama. It seeks to empower exceptional young African leaders between the ages of 25 and 35 through academic coursework, leadership training and networking. In 2018, 700 fellows from 48 African countries participated in the fellowship of which I was the only veterinarian and one of 33 from Ghana. 
The U.S.-based aspect of the fellowship consists of a six week academic coursework at selected U.S. universities in one of three tracks; public management, civic leadership or business and entrepreneurship, a three-day summit in Washington D.C and a six week professional development experience for only 100 selected fellows. My fellowship took place at the University of California Davis and I was one of the 100 selected to continue with a Professional Development Experience (PDE) of which I was placed with HSVMA under the supervision of Dr. Andrew Rowan."
Read the full story at The Humane Society Veterinary Medical Association website.
Category
Tags