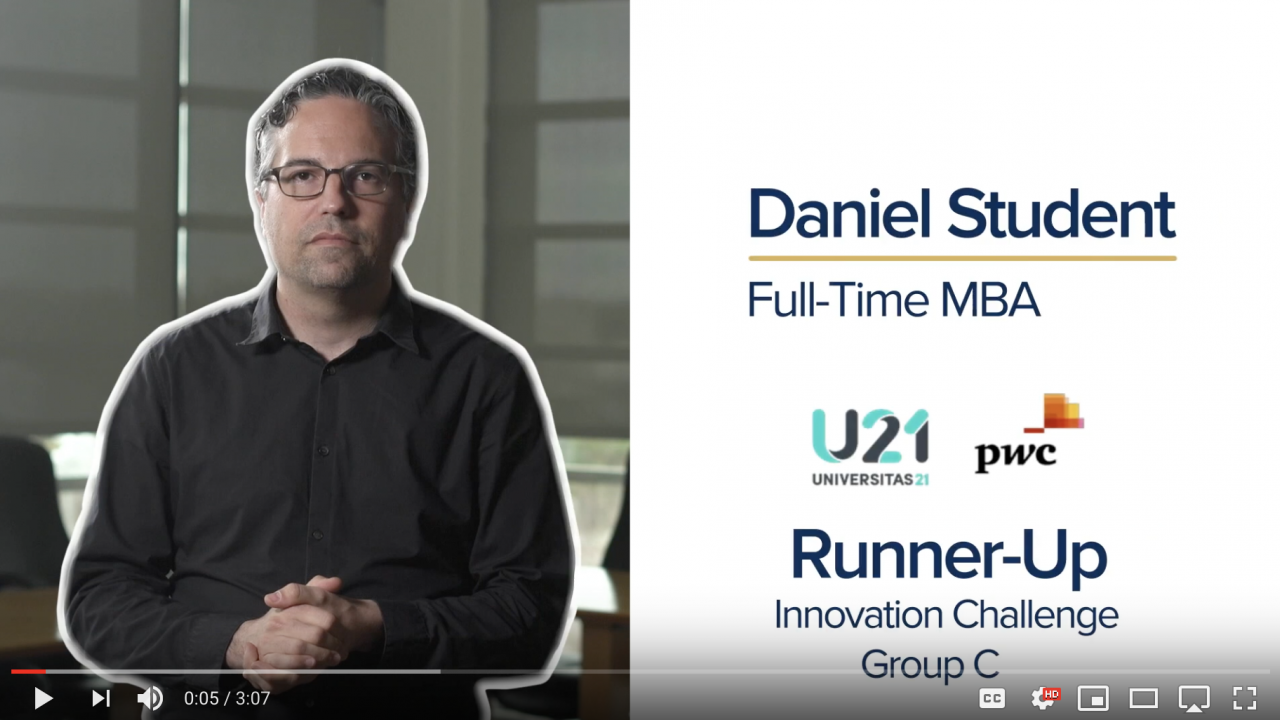 By Universitas 21 (U21)
"Universitas 21 (U21) and PwC are pleased to announce that Sarah Hashmi from the University of Birmingham is the overall winner of the third and final round (C) of the 2018-19 U21/PwC Innovation Challenge competition.  
Universitas 21 and PwC, two globally-focused organisations, came together in 2018 to offer the Innovation Challenge. This unique partnership was formed to offer Masters and PhD students at U21 institutions access to global work opportunities in a mutually beneficial relationship. First prize is an expenses-paid week-long trip to PwC Dubai and all top three entrants are offered career development coaching sessions with the PwC Academy.
The challenge asks students to respond to the idea of working in a world where Corporate is king. Students in this round had to consider what skills would be important for individuals to thrive in this work environment and how they plan to adapt. This competition round included students from the following universities:
University of Johannesburg 
University of Edinburgh 
University of Glasgow 
Lund University 
University of Birmingham 
University of Nottingham 
University of California, Davis
University College Dublin 
University of Zurich   
...
The runners up, Daniel Student from University of California, Davis and Eddie Morrissey from University College Dublin, are both MBA students at their respective universities. They will receive exclusive coaching sessions with the PwC Academy tailored to their career needs. Daniel expressed his excitement on being selected:
'I am surprised and humbled to have been chosen as a winner for this challenge and am proud to be representing the UC Davis Graduate School of Management in this honour. Studying for and preparing my video presentation was an incredible learning opportunity, allowing me a chance to dive deep in exploring the future, uncovering fascinating insights into the way our world may work then and, in many ways, already works now… The PwC/U21 Innovation challenge gives me a unique opportunity to learn from professionals who are doing this every day. I can't wait to get started learning from them!'"
Read the full story at the U21 website.
Video: MBA Student Earns Runner-Up Honors in U21 Innovation Challenge
Category
Tags