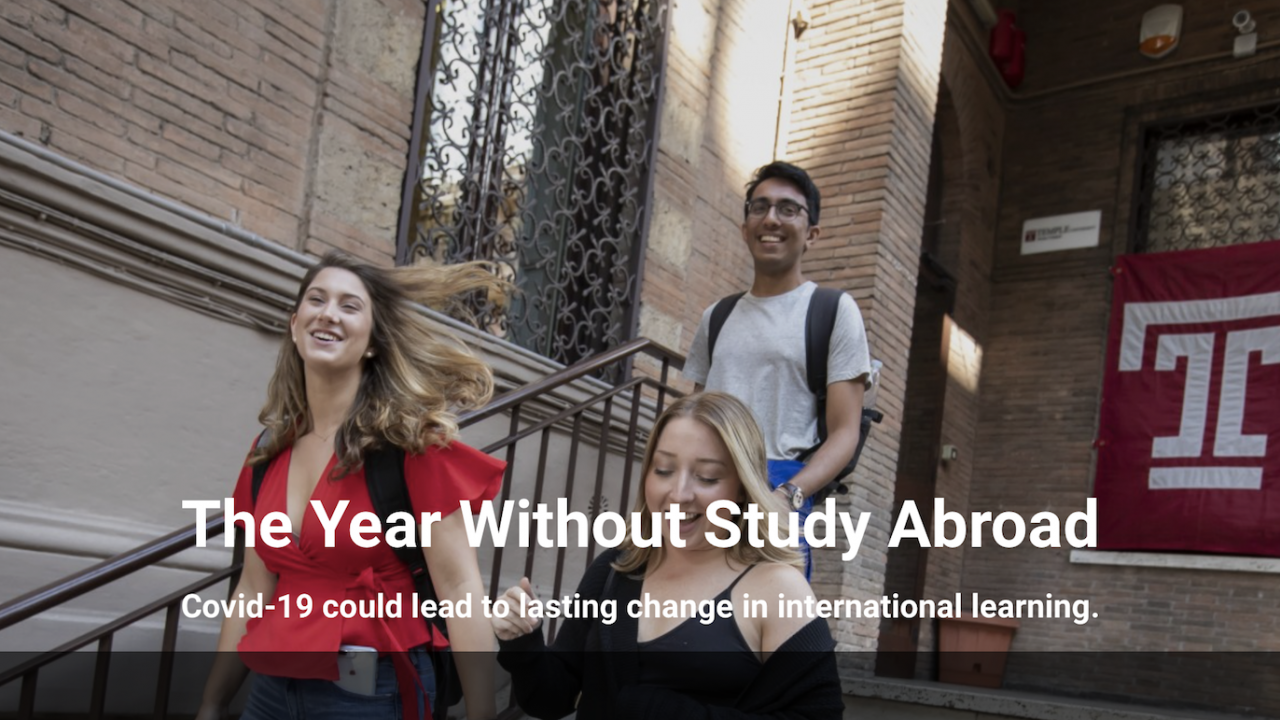 Covid-19 could lead to lasting change in international learning.
By Karin Fischer, The Chronicle of Higher Education
"The pandemic has grounded study abroad.
In a typical year, American colleges send tens of thousands of students overseas — 347,099 in the 2018-19 academic year, to be exact — to learn about other countries and other cultures.
Covid-19 halted travel and closed borders. Rather than expanding their horizons, the coronavirus has shrunk many students' worlds to close pods of friends and family.
Though the pandemic has affected just about every aspect of college, and of daily life, its impact on education abroad was existential: What, after all, is study abroad without the abroad?
...
Another shift in momentum could be toward giving students global experiences closer to home. For some students, that could mean "studying away" rather than studying abroad, getting a cross-cultural educational experience within the United States by spending time in diaspora or refugee community, often close to campus. The University of California at Davis, for example, offers global learning programs with Spanish-speaking migrant workers and Nepalese immigrants."
Category
Tags