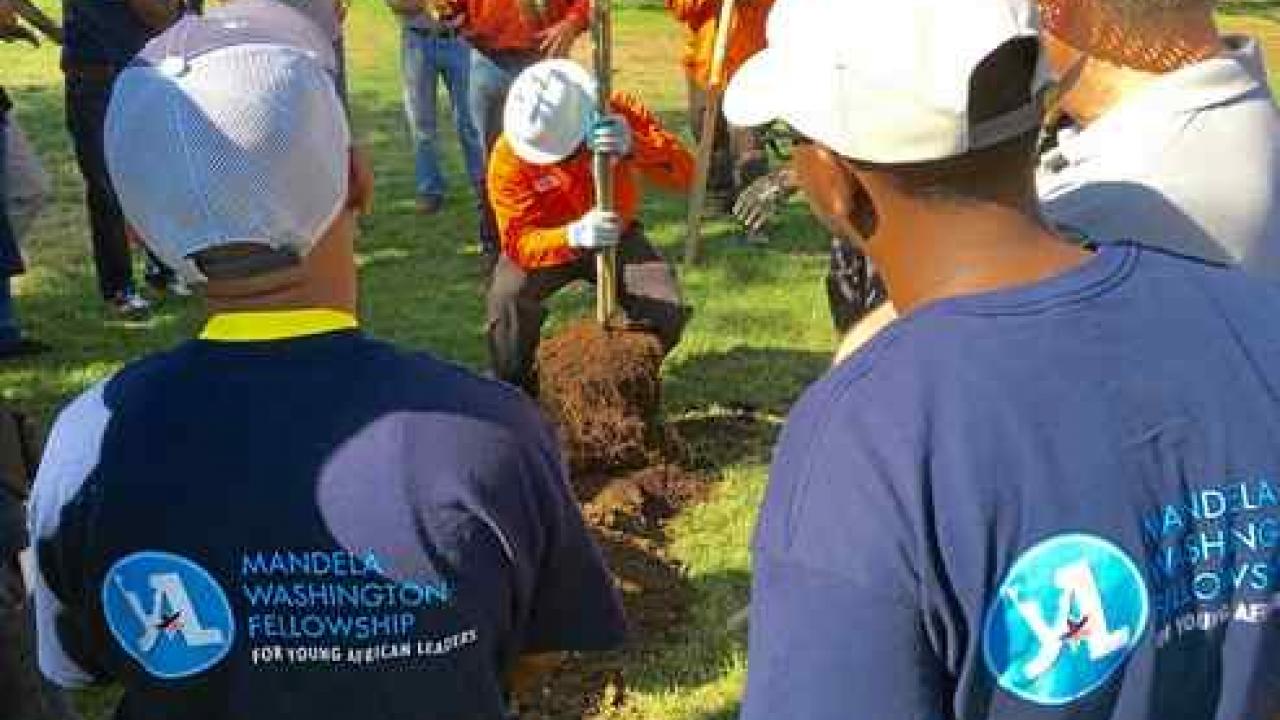 By Democrat Staff, Daily Democrat
"Twenty-five young African leaders were out planting trees in Crawford Park in Woodland Thursday, as part of a six-week energy institute they are attending at UC Davis.
The 25 Africans are leveraging the campus's energy expertise to better equip themselves to tackle the enormous energy challenges on their continent.
Representing 19 countries, they are participating through July 29 in the first and only energy-themed institute offered through the Mandela Washington Fellowship, the flagship of President Obama's Young African Leaders Initiative.
The fellows helped the Woodland Tree Foundation plant about 20 trees in the city park from about 8:30 to 11 a.m. David Wilkinson, president of the foundation, said the city's climate action plan calls for ambitious tree planting, and it is about half way toward its goal of planting 6,000 trees by 2020."
Read more at Daily Democrat. 
Category
Tags