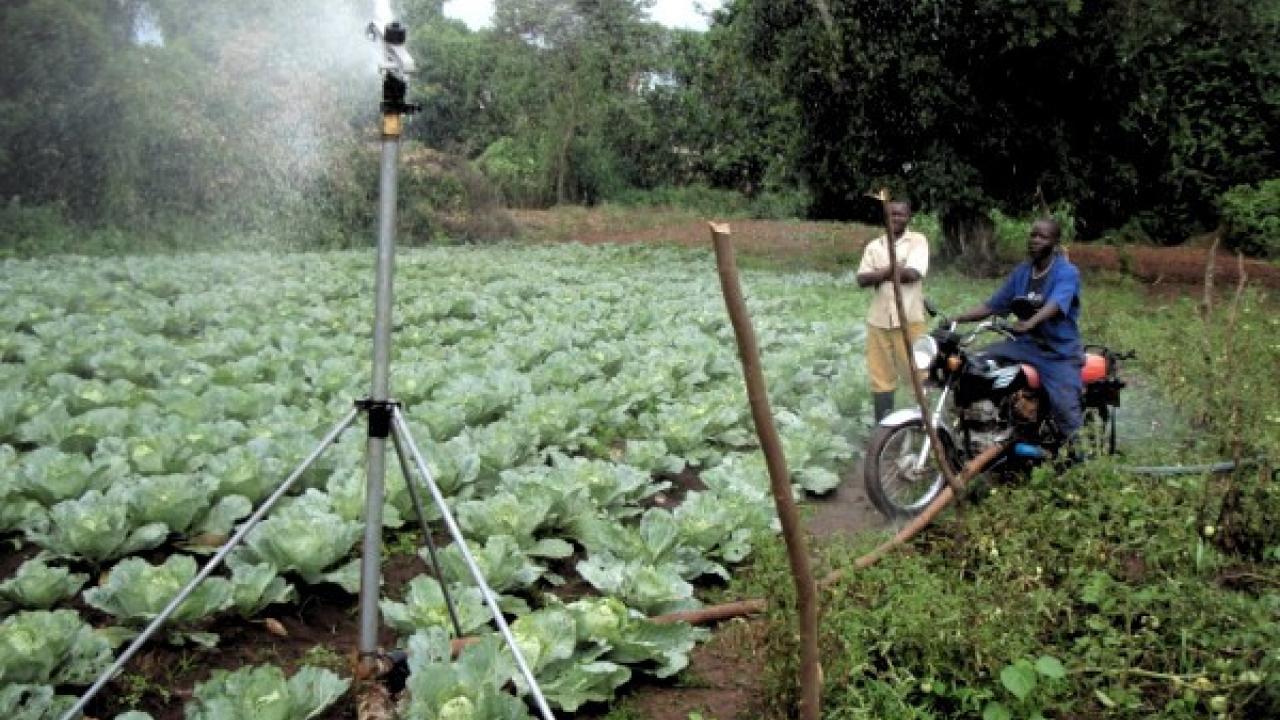 By USAID 2030
"The young people I've met lately are a creative and whip-smart bunch. And they're working hard to build the world they want to live in. The best part of my job at USAID is seeing the bright ideas they send to us every day.
Here are some of my recent favorites:
Better Irrigation for Uganda
Abraham Solomon, a 2010 UC Davis grad, founded Agriworks to help farmers in Uganda get access to better irrigation tools and grow more food. The team developed a mobile, modular irrigation system for smallholder farmers that fits on a motorcycle chassis. Each mobile system can be shared by multiple farmers, keeping costs down. The irrigation systems use surface water and straightforward sprayers, making them easy to understand and maintain."
Read the full story at the USAID Medium Site.
Category
Tags